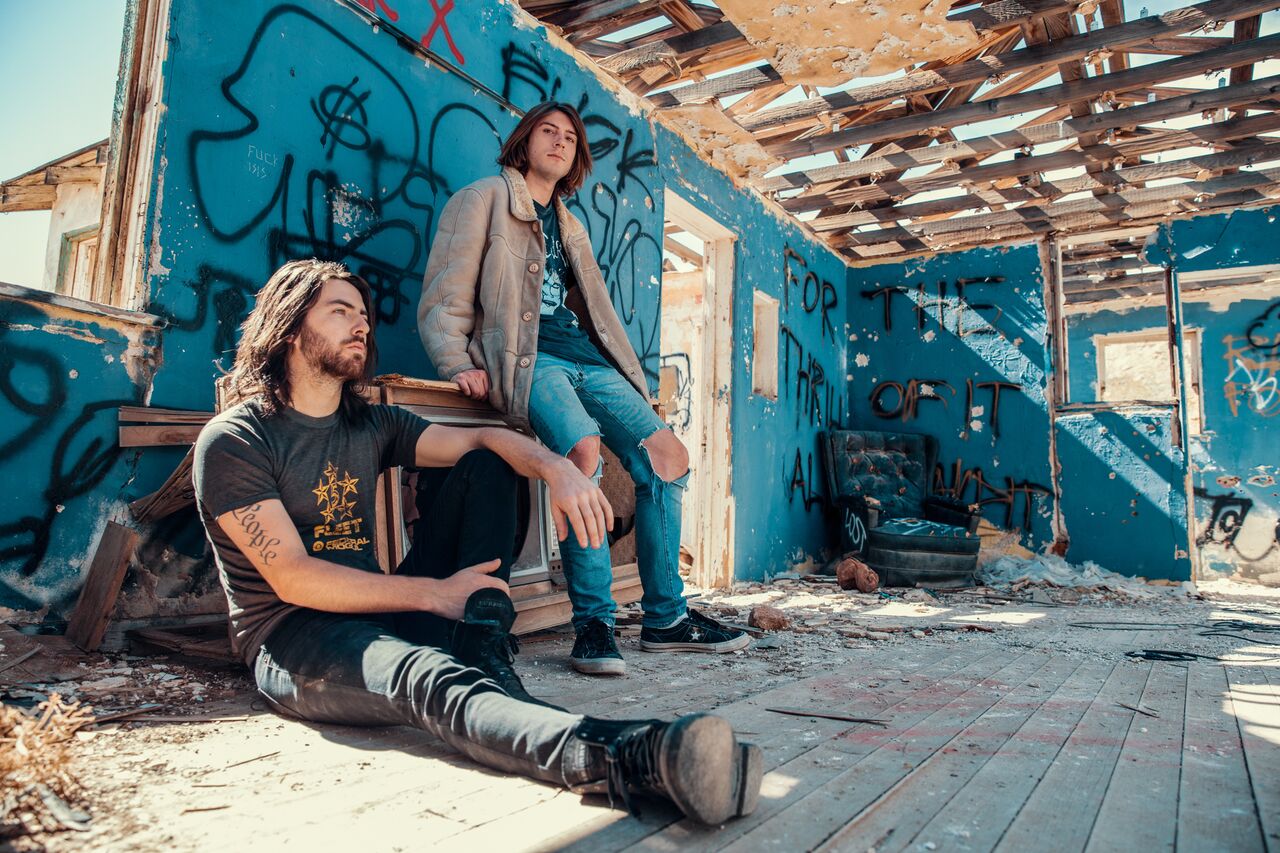 Los Angeles-based, indie rock duo, The Dose release "Vervain" – the first track and official video off their upcoming full-length debut album, anticipated for release later this year. Produced by Keith Nelson (Buckcherry) and mixed by Joe Baressi (Tool, Queens of the Stone Age, Soundgarden), the single is an adrenaline-fueled grunge rocker with a nineties feel that fans of bands like Foo Fighters and Nirvana will surely want to check out. Stream or download the audio here.
Consisting of Indio Downey (vocals/guitar) and Ralph Alexander (drummer/bassist), The Dose has released one self-titled EP (2016) and spent the last couple years honing their live show chops up and down the West Coast. Originally, formed as a three-piece, they became a two-man operation after original bassist didn't show one night for a gig, forcing Downey and Alexander to perform by themselves. "We went to Atlanta for a month before we found a way to make it work," said Alexander who plays bass synth pedals with his foot while drumming. "We wanted to be the biggest sounding two-piece we can be."
Describing the band's sound – which is largely inspired by such monumental names as Led Zeppelin, Nirvana, and The Sword – Downey comments, "We write love songs and stories about staying positive that are largely influenced by the bands we love."
To check them out live this fall, The Dose has recently been added to the lineup for Louder Than Life and Aftershock festivals where they will fall into the ranks amongst some of the biggest names in rock including Nine Inch Nails, Deftones, Alice in Chains, and System of a Down.