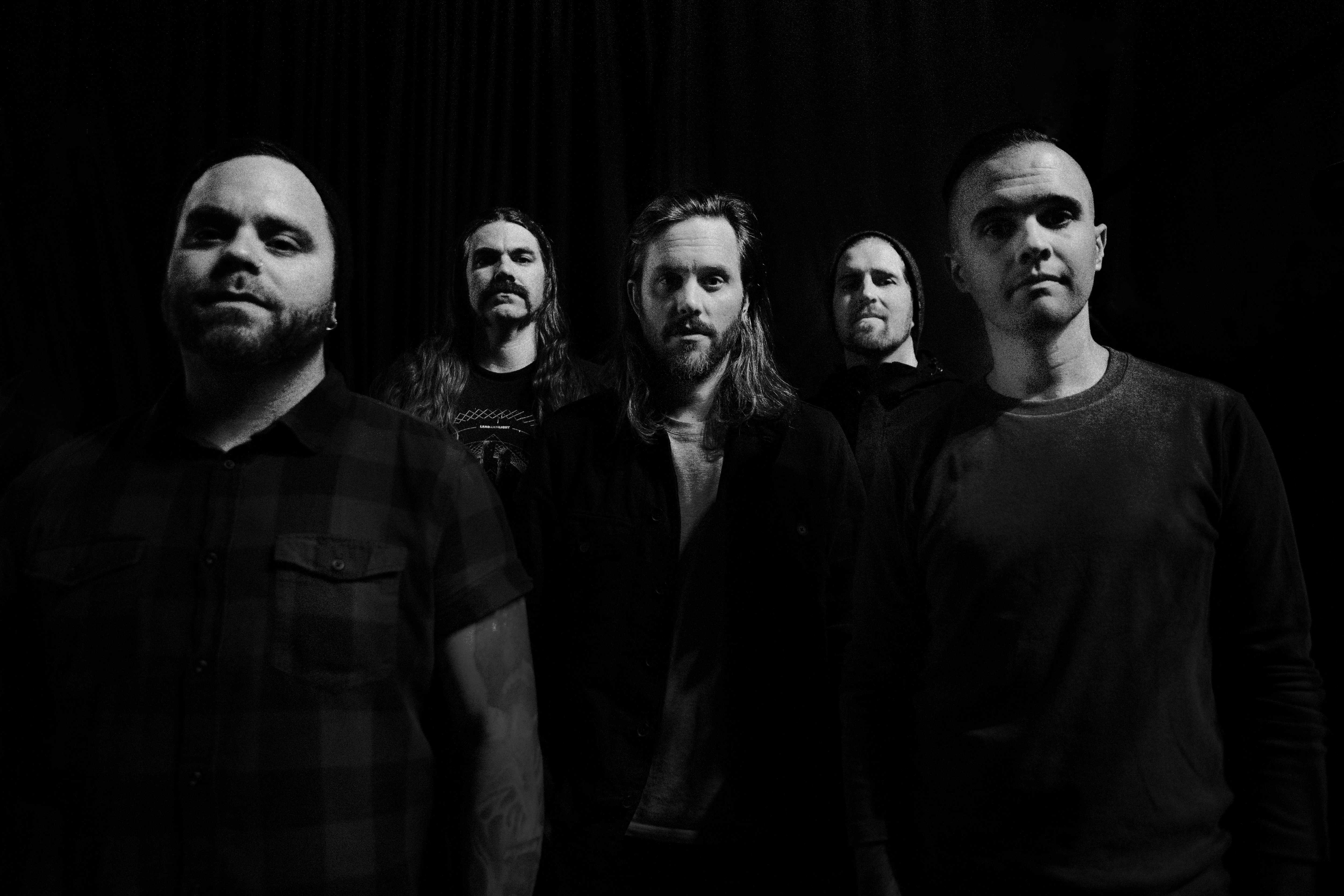 Between the Buried and Me are undeniably, the premier act of the progressive metal subgenre. They have spent the past 15+ years honing their expertise on their respective instruments and rewriting what is musically possible. It has been scientifically proven that one's IQ increases after listening to a BTBAM record.
'Automata II' will be in stores and online July 13th. It is the second part of a double LP that was released early March this year. 'Automata I & II' are the first releases since their subsequent signing with Sumerian Records. The two-parter is a concept album dealing with a dystopian reality where a single person's dreams become transmitted as entertainment for the rest of the world. The trippy concept is executed with a soundtrack as such to take the listener on a musical, lyrical, personal and even spiritual adventure.
Opening track "The Proverbial Bellow" channels a mixture of classic progressive rock with Between the Buried and Me circa 2012 ("Paralax II: Future Sequence") which older fans of the band will likely love. They are known for their aggression, but also for the layering sound, creating depth and tension. Spacey at times, even a little uneasy, but always resolved with blistering arpeggios or a singable melody courtesy of vocalist, Tommy Rogers.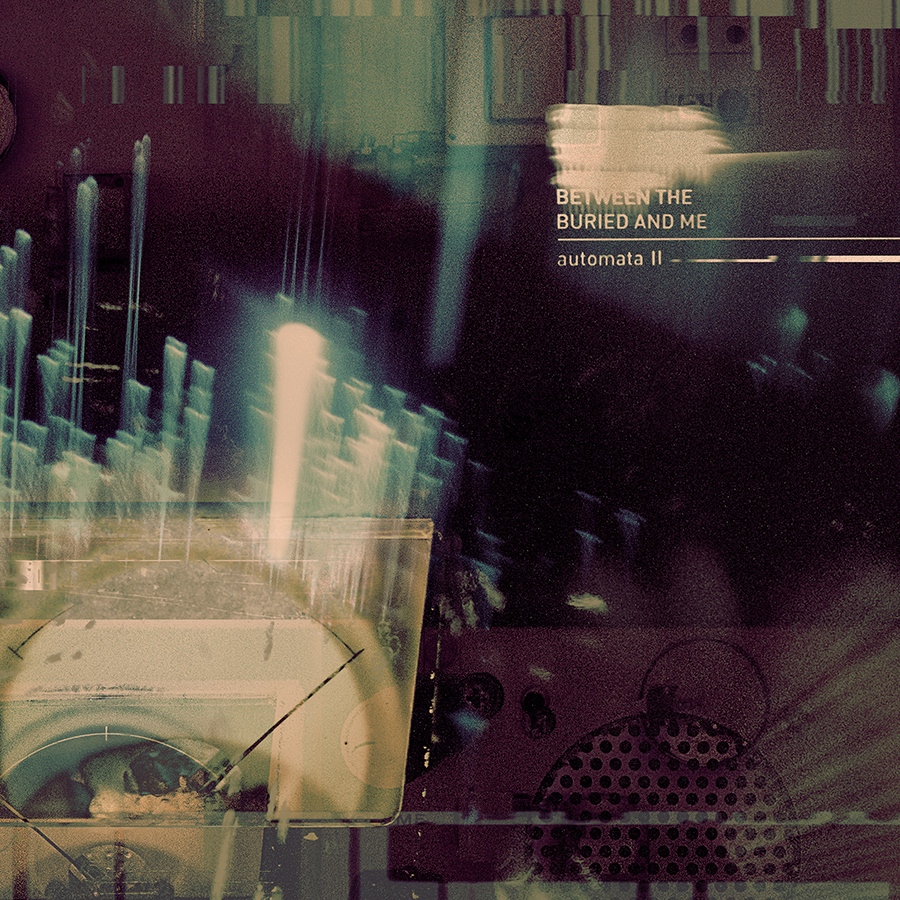 As track one fades out into track two, "Glide," it might leave the listener wondering if they walked into sadistic funhouse. Accordions and whistles and evil voices warp everything from the prior track and spit you out into a whimsical, jaunty-like fun song, "Voice of Trespass." Juicy riffs knock out the goofiness, however. This is still hard, but the musical equivalent to a P.T. Barnum sideshow, and it really is a freak show because of how talented these guys are. "The Grid," the final track is the fanfare of the record. Giving a regal adieu with a sense of urgency.  
Between the Buried and Me is an incredibly exciting band to listen to and follow. They continue to reinvent their sound, it is never dull. 'Automata II' is perhaps one of the most fun BTBAM records to date. Since it only has four songs, every one counts that much more. It's still heavy and inspiring, but lighthearted at the same time. Every album leaves the question, "what can they possibly do next?" A great band on record, an even better band live, and one that certainly makes you want to stop what you're doing and practice your craft – or quit altogether.
One would be crazy to miss them headlining Summer Slaughter this year, along with Born of Osiris, Veil of Maya and many other proggy favorites. The tour begins on July 13, 2018 – the release date of the record – and it hits just about every major US city.
07/13 Raleigh, NC – The Ritz Raleigh
07/14 Myrtle Beach, SC – House of Blues
07/15 Atlanta, GA – The Masquerade
07/17 Lynchburg, VA – Phase 2
07/18 Baltimore, MD – Baltimore Sound Stage
07/19 New York City, NY – Irving Plaza
07/20 Sayreville, NJ – Starland Ballroom
07/21 Worcester, MA – The Palladium
07/22 Philadelphia, PA – Theater of Living Arts
07/24 Chicago, IL – Concord Music Hall
07/25 Grand Rapids, MI – Intersection
07/26 Detroit, MI – Majestic Theatre
07/27 Guelph, ON – Guelph Concert Theatre
07/28 Montreal, QC – Parc Jean-Drapeau (Heavy Montreal)
07/30 Columbus, OH – Express Live
07/31 Ft. Wayne, IN – Piere's
08/01 Sauget, IL – Pop's Nightclub
08/02 Kansas City, MO – Uptown Theater
08/03 Minneapolis, MN – Skyway Theater
08/05 Denver, CO – Ogden Theatre
08/07 Seattle, WA – Showbox SODO
08/09 Sacramento, CA – Ace of Spades
08/10 Berkeley, CA – The UC Theater
08/11 Los Angeles, CA – The Novo
08/12 Anaheim, CA – Grove of Anaheim
08/13 San Diego, CA – SOMA
08/14 Tempe, AZ – The Marquee
08/15 Albuquerque, NM – Sunshine Theater
08/17 Dallas, TX – Gas Monkey Live!
08/18 Houston, TX – House of Blues
08/19 Austin, TX – Empire Garage