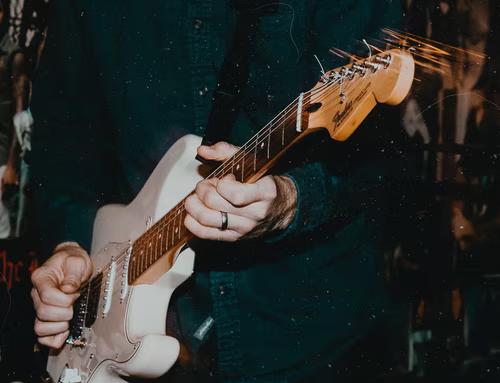 If you're an aspiring metal guitarist, then you need to make sure that you choose the perfect axe for your next project. It's important that you choose a guitar that you're comfortable with so that your performance isn't negatively impacted. If you're uncomfortable with any instrument, you won't be able to give your performance your all. Finding a guitar can be particularly tricky, because you need to find one that you like the look, feel, and sound of.
In this article, you will find out how you can choose the perfect electric guitar for your next metal project.
Taking Time to Read Reviews
One of the first things that you need to do when you're searching for a guitar, is to read reviews. If you don't read reviews then you won't be able to gauge how good a guitar really is. You can't just rely on the manufacturer's guidance and advice. Reading reviews like this ESP guitars review will help you to assess how good a guitar really is. Only read reviews that are authored by people who know what they're talking about, such as musicians and longtime music fans.
Learning a Guitar's Components
Another important thing that you need to do is to learn a guitar's components. If you don't know what makes a guitar, then you won't be able to select one in an educated and informed way. When you know what components to look for, you can choose the perfect instrument.
Electric guitars usually have six metal strings, varying in thickness and length. Contrary to common belief, guitar strings are not all the same. It's worth doing some research on them before you buy a guitar, so you know what you're buying.
In addition to strings, electric guitars have knobs called volume knobs that allow you to adjust the guitar's output volume. There are also tone knobs, which allow you to alternate between low and high frequencies in your pick-up. Your pick-up is a device that converts your guitar's vibrations into electrical signals.
Other components include your guitar's output jack, which is generally found at a guitar's base, and cut-off switches and selector switches.
Choosing the Perfect Guitar
When you're searching for the perfect guitar, there are a lot of things to consider. If you don't think about everything properly, then you might end up buying an instrument that's not suited to you. You need to consider:
Appearance is something that you need to think about. If you're not happy with the way that your guitar looks, then you won't be able to rock out on it. Your guitar becomes an extension of you, so it should reflect who you are as a person;
The body style is also very important. There are different body styles, including solid-body guitars, which are suited to all styles of music including heavy metal; semi-hollow guitars which are more acoustic and are used in genres like soul, jazz, and the blues, and hollow body guitars which are resonant in tone and are used in genres like blues and jazz.
Material
Another thing that you need to think about is the material that you want your guitar to be made out of. Cheap guitars are usually made from imitation wood. If you want a quality guitar, then find one that's made from actual wood. A guitar's sound differs depending on the type of wood that it is made from. Basswood produces a balanced sound and is perfect for metal; mahogany is usually expensive but has good resonance; maple is a versatile wood that's suited to multiple genres, including rock.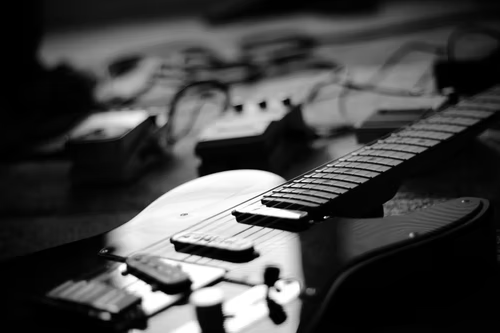 Brand Names
Don't be fooled into thinking that popular brand names are any better than lesser-known ones. You should judge a guitar by the craftsmanship that went into it and its quality, not by the brand that's printed on its box. A good place to find lesser-known brands is on review sites and forums. In addition, you can also watch YouTube videos and take the advice of influencers on social media. With all of that said, some brands are popular because of the quality of the instruments that they produce, but you should still do your own research.
Second Hand
On a final note, if you're on a budget, you can still pick up the perfect axe second-hand. You can use websites like Craigslist and eBay to find quality guitars looking for a new owner. Make sure that you still conduct your research and view the guitar in person, before buying it.
Buying the perfect axe doesn't need to be difficult. In fact with this article, it's never been easier. Make sure to follow our advice when you're searching for a guitar, so you can get the best guitar possible.