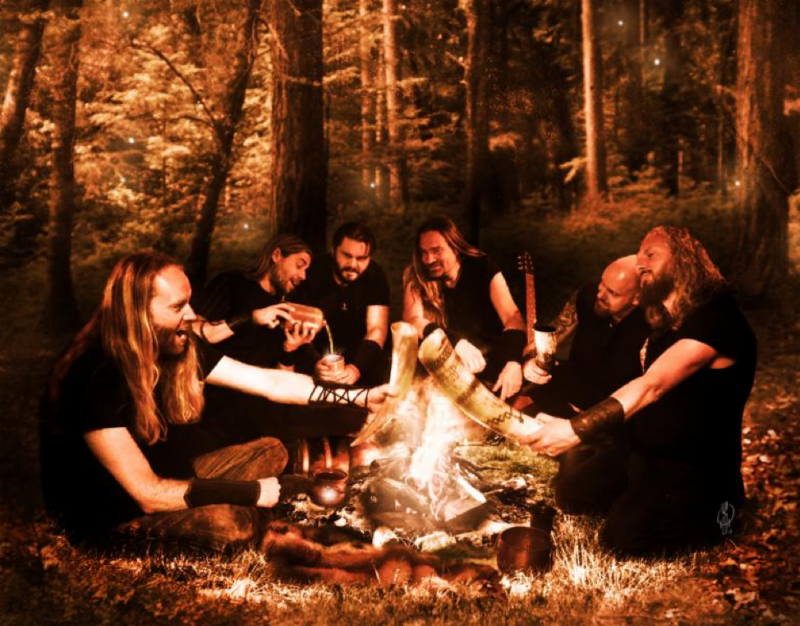 Some days all you need is some folk metal and Heidevolk are prepared to give you exactly that. With their recently released album 'Vuur Van Verzet' they have created yet again another fantastic beast and to make your day even better "A Wolf In My Heart" got promoted to having a music video now too! So what more possible reasons do you need to see them live on their upcoming tour?


Released on March 28th is the official music video for "A Wolf In My Heart" and I am so glad they decided that this song needed a music video. Because it does! Even though the track by itself is amazing it brings it on another level. Now all there is left to do is to witness this live and luckily you can!
But first let's read what the band had to say about "A Wolf In My Heart":
"Ladies and gentlemen, brothers and sisters, today we present you the official video for "A Wolf in My Heart" a track from our latest album "Vuur van Verzet". This song tells a heroic tale about the resilience of man and is captured in a beautiful animation by Awik Balaian. The wolf in our hearts is the primal instinct to survive. We did not choose to be born, we did not choose to become, but there is a will to live inside of us. A will to fight for what is ours and to oppose those who seek to oppress us. We will not linger in the dark but gather those who will fight with us and rise to make our voice be heard. Unleash the wolf in your hearts for the Pagan Metal Brotherhood is on the rise!"
Here are all the official tour dates!
Heidevolk, Tyr, Dalriada
05.04.19 NL – Rotterdam / Baroeg
06.04.19 DE – Weinheim / Cafe Cental
07.04.19 FR – Paris / Gibus
09.04.19 ES – Barcelona / Sala Salamandra
10.04.19 FR – Montpellier / Secret Place
11.04.19 CH – Lausanne / Les Docks
12.04.19 DE – Hannover / Musiczentrum
13.04.19 BE – Bomal / Durbuy Rock
14.04.19 CH – Pratteln / Z7
15.04.19 FR – Lyon / CCO
16.04.19 FR – Colmar / Le Grillen
17.04.19 DE – Essen / Turock
18.04.19 DE – Bischofswerda / East Club
19.04.19 SL – Banska Bystrica / Tartaros
20.04.19 CZ – Zlin / Masters Of Rock Cafe
21.04.19 HU – Budapest / Barba Negra
22.04.19 AU – Wien / Viper Room
23.04.19 DE – München / Backstage – Werk
24.04.19 NL – Nijmegen / Doornroosje
25.04.19 DE – Hamburg / Indra
26.04.19 DE – Leipzig / Hellraiser
27.04.19 DE – Lichtenfels / Ragnarök Festival
28.06.19 DE – Brande-Hörnerkirchen / Hörnerfest
24.08.19 DE – Crispendorf / Wolfszeit-Festival
30.11.-01.12 UK – 02 Academy Sheffield / HRH Vikings Festival
Like what you hear? Support the band by buying their album 'Vuur Van Verzet' here!
Heidevolk
Joost den Vellenknotscher
Rowan Roodbaert
Lars NachtBraecker
Jacco Bühnebeest
Koen Vuurdichter