2018 was just like every other year. It felt like it went by at the pace of molasses, and then all of a sudden it's October. But seriously, this was my first year writing for Metal Nexus and it has been a blast. Reviewing sick albums, interviewing some fabulous people and having to immerse myself into music, helping me enjoy it more and more each day. Honestly, my top 10 list came together a lot easier than I anticipated. Having a handful of metalcore records this year built the 10, basically upon their release. I'm just such a sucker for that sound- hence my #1 pick. Often times I box myself in with what I listen to but keeping an ear open all year helped me to realize that there is beauty and fun in a diverse palette. The Spotify yearly wrap up did a hilarious job of reminding me of just that. So with all that said, here are my picks (begrudgingly without any of the country music I loved this year) for the top 10 rock and metal albums of 2018. Thank you for taking the time to read not just this, but any of my work this year published on Metal Nexus. It sincerely means the world. Metalcore 2019!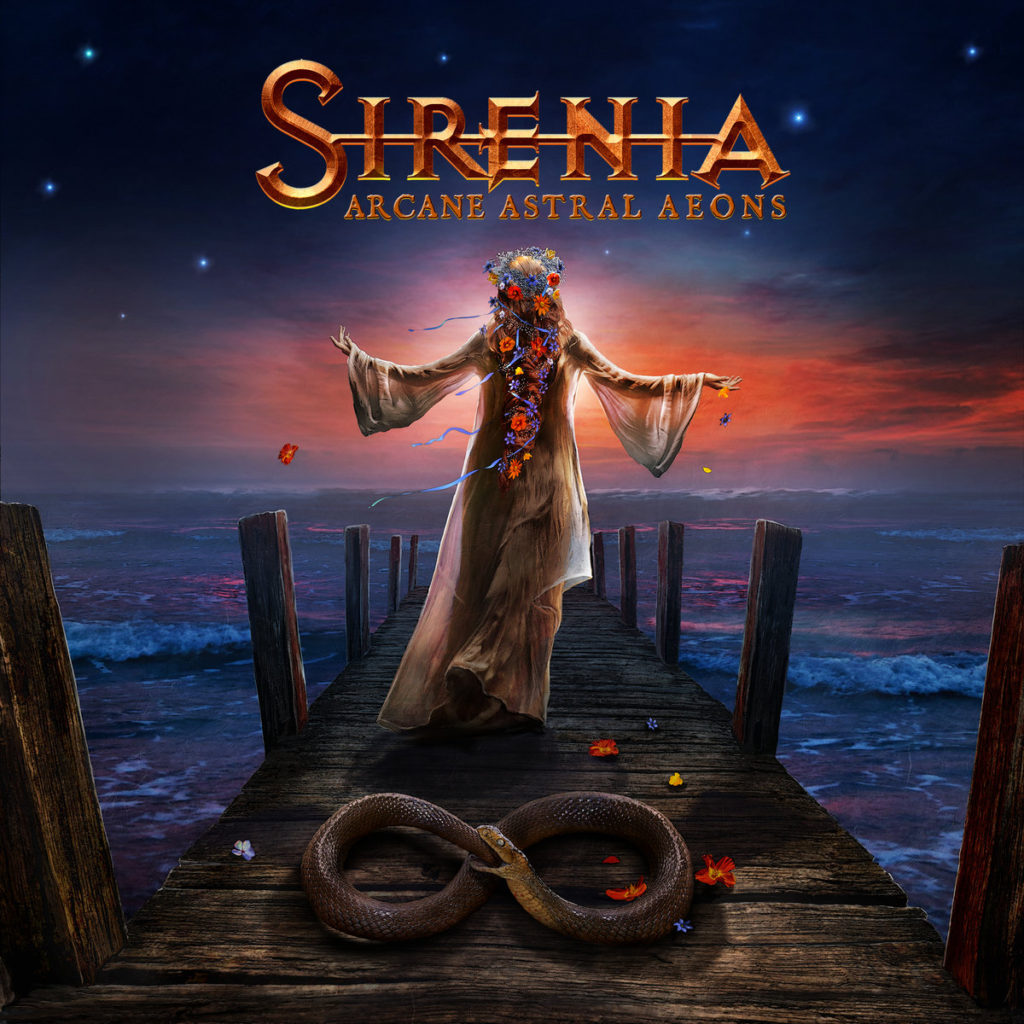 10. Sirenia – Arcane Astral Aeons
This one really snuck up on me. Back in middle school, I was heavily into symphonic metal. We seemed to part ways for a while, and I was never really sure if it was because the genre was kind of stale or I was getting into other things that made it seem less heavy, probably a combination of both. That orchestral, gothic, operatic sound was always a favorite, however. The make or break for symphonic bands has always been the singer. And so many of them out there just sound weak. This album is the second album Sirenia recorded with their new(ish) singer, Emmanuelle Zoldan and she absolutely kills it. The song structure is interesting, it's a great balance of heavy riffage and really gorgeous vocals and strings. "Into the Night" is a complete ear worm. I will always love music that has sonic depth and symphonic metal quenches that thirst perfectly.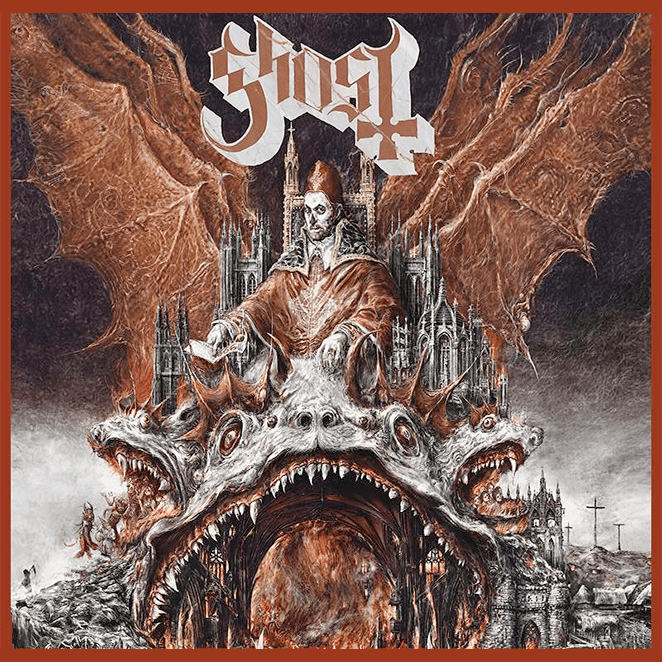 9. Ghost – Prequelle
Ghost are quickly becoming one of the biggest metal bands of the time. I first saw them back in 2012 at Metallica's Orion Festival when it was in Atlantic City and to see how far they have come in such a short period of time is nothing less than astonishing. Ghost pump out some seriously fun, funky and unique music. There's something attractive about a band that doesn't take themselves too seriously. It sounds like the band wanted "older" sounding production on this record in relation to their previous, 'Meliora.' I hear more Blue Oyster Cult vocals on 'Prequelle,' but also more inventive shredding from whoever is begin the mask. "Faith" is a fast classic in their set. And I mean, c'mon, "Dance Macabre" is probably one of the catchiest things I've heard all year. Ghost just played a sold out show at the Tower Theater in Upper Darby (outside of Philadelphia) which was absolutely fabulous. They will undoubtedly be one of the next big time headliners in the game.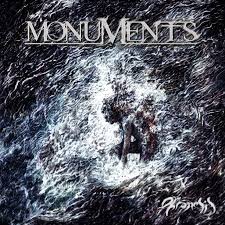 8. Monuments – Phronesis
Those four years between their last album, 'The Amanuensis' seemed unending. However long it takes them though, who cares, cause this album is just what we needed. It's like Monuments reinvented. A more modern sounding version of the same band, they avoided that super cliche every song has the same djent riff. Which works in their favor, the progressive metal genre can get a little incestuous at times. Guitarist extraordinaire, John Browne, always blows me away with the stuff he writes, even more so watching him play in front of you- gosh. Some people are truly gifted.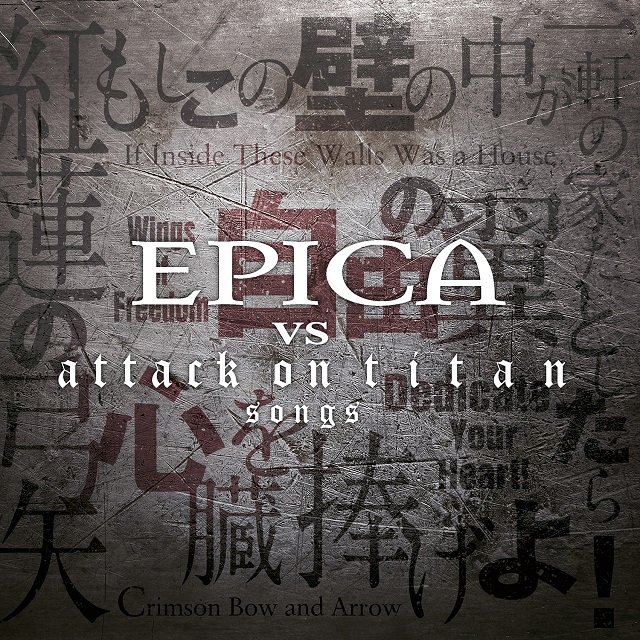 7. Epica vs. Attack on Titans EP
For the record, I don't know anything about Attack on Titans or Anime shows or really anything that is animated besides old Disney movies. But I do know that basically everything that Epica puts out is mind blowing. They were one of my first symphonic metal loves back in the day and I've always had a place in my heart for Epica. They find harmony between Simone Simons' angelic vocals and Mark Jansen's incredible death grunts and stay totally heavy in the metal department and yet really dark with the strings and choir. "Crimson Bow and Arrow" is just a masterpiece. And the ballad, "If Inside These Walls Was a House" is just magic. Simone's voice is honestly the most perfect noise I've ever heard. Epica is a must see live too, that girl does not miss a note- it's unbelievable.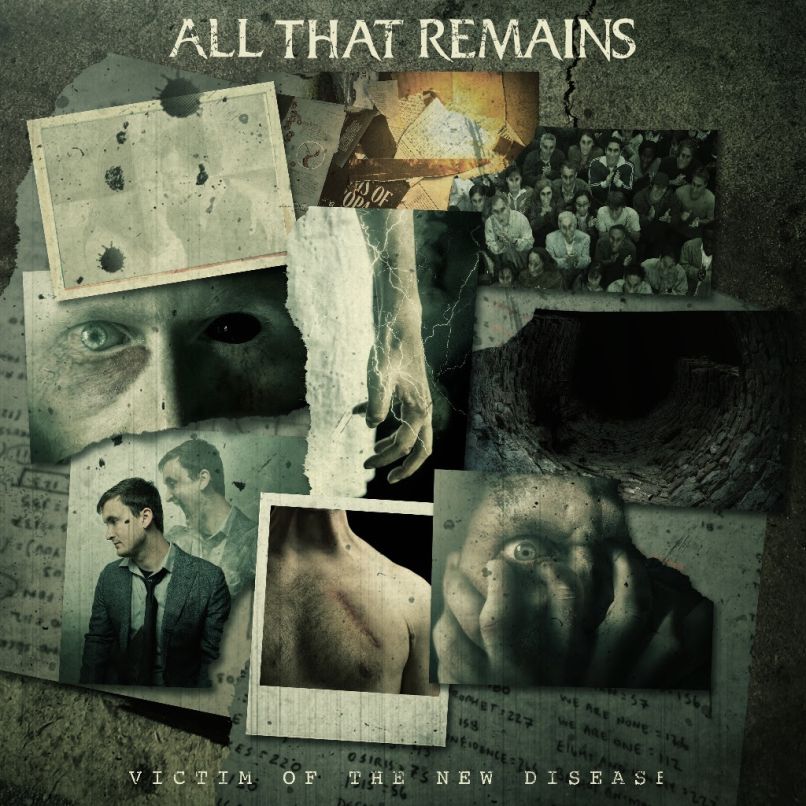 6. All That Remains – Victim of the New Disease
All That Remains undoubtedly suffered through the later portion of the year following the untimely loss of founding member and guitarist, Oli Herbert less than a month before the release of 'Victim of the New Disease'. I know I'm not the only person who holds The Fall of Ideals (2006) on a pedestal, as that was my favorite era of music. But since then, ATR has always had a place in my heart. When they dropped the single, "Fuck Love" it was like time traveling back a decade ago to where my favorite metalcore lived. A bold statement and an unbelievably brutal song to follow up their release of Madness in 2017 which had a more radio friendly approach. I think my favorite part of the whole album is the guitar intro to "Everything's Wrong." It has this beautiful clean picking, listening back is almost haunting.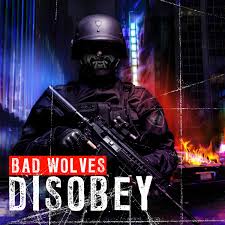 5. Bad Wolves – Disobey
Man, 2018 was the year for Bad Wolves. This band did not stop. Aside from doing countless huge tours in both the US and Europe, their single for "Zombie" went Platinum, they're already writing and recording new material. I hopped on the Bad Wolves train as soon as their very first single, "Learn to Live" came out, instantly loving everything I was hearing. I do not want the "Zombie" cover to overshadow how great this entire record is though. The first track, "Officer Down" is by far my favorite, its hard and rough and its political, perhaps the anthem of the time. "No Masters" is another infectious song. This band had such success this year and it so well deserved. I am genuinely so happy for them, being a fan of some of their previous projects, this is far from an overnight success.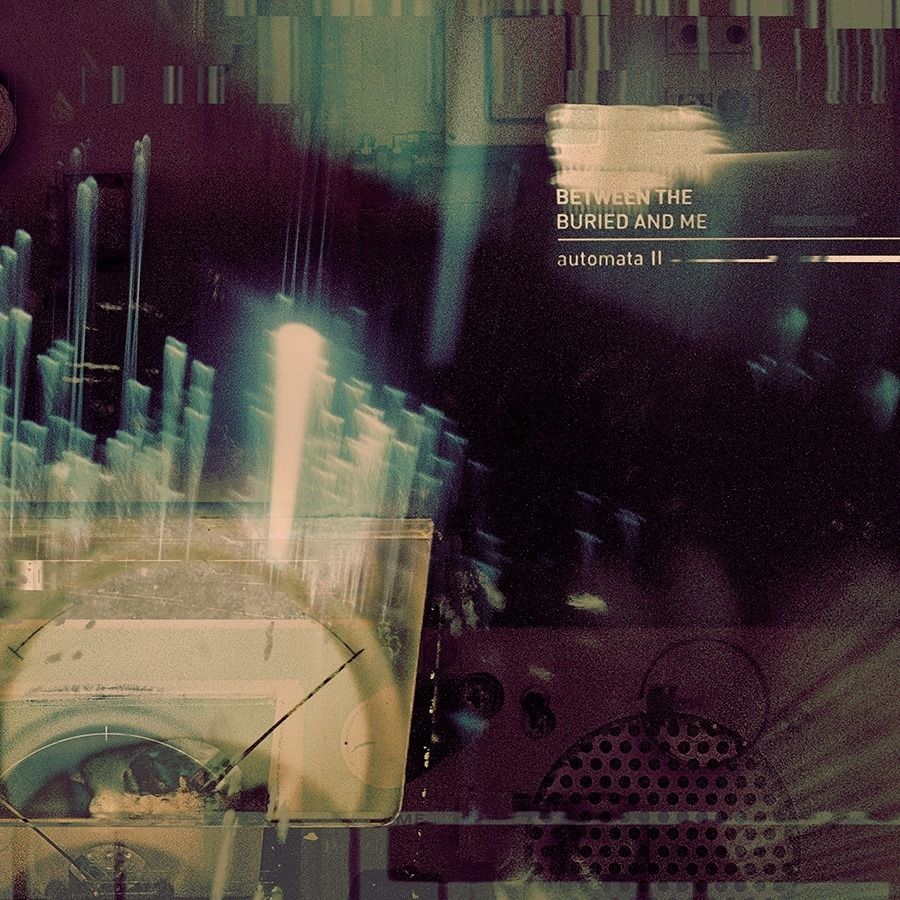 4. Between the Buried and Me – 'Automata II'
I can't go a year without prog, obviously. And now Between the Buried and Me are up for a Grammy? It's fantastic to see such a prolific band in the underground get some recognition. They released two albums this year, Automata I & II. The second one is my bread and butter. I think it's both awesome and hilarious that it has only four songs and is an LP. 'Automata II' kicks off with the, "The Proverbial Bellow" and the guitars are so expertly played it sounds like silk. One of my favorite things about BTBAM's music has always been how they create a sonic experience. It is much deeper. They find an incredibly balance between technical, heavy, melodic, goofy and fun. Just a really well rounded band. I will be awaiting the Grammy results with champagne in hand, hoping to pop bottles for Between the Buried and Me.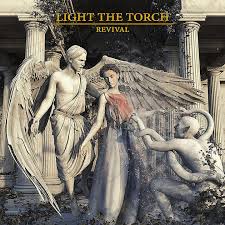 3. Light the Torch – 'Revival'
Two words: Howard Jones. He is, I believe, the best vocalist in heavy metal. Buy this album, that is all. But seriously, I. Love. Howard. Jones. Even going as far as to study some of his work in vocal performance in college. With all that said, I am so loving this album. The rebranding of Devil You Know to Light the Torch ended up being exactly what was necessary. The DYK albums were good but Revival is more dynamic, showcases his singing more and the song writing is all around better. This album was produced by Josh Gilbert (As I Lay Dying, Wovenwar) and he managed to get some of of the best recorded performances of Howard's career on this release. "The Safety of Disbelief" and "Calm Before the Storm" are probably the favorites on this record. God, I could write an entire dissertation on Howard Jones' voice, but I'll stop here.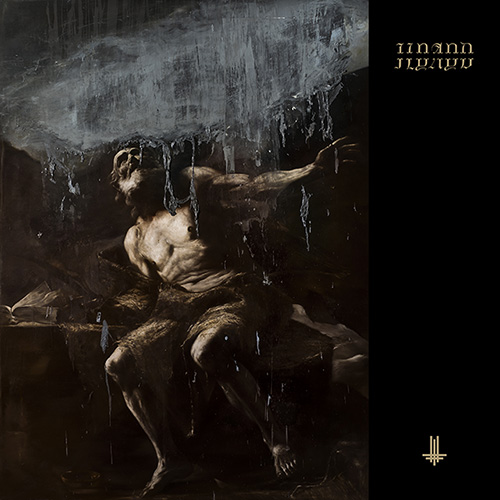 2. Behemoth – 'I Loved You At Your Darkest'
Gretchen goes Satanic! I'm always trying to expand my horizons and one of the genres that I always struggled with was black metal. I tend to live under the mentality that there's something for everyone in a given genre. Last summer I had the pleasure of seeing Behemoth open for Lamb of God and it was like whole new world opened up. Behemoth has more polished production, visuals and songwriting than their counterparts. They incorporate an atmospheric and evil sound as well, which was always really well done by European metal bands. Upon hearing "God = Dog," this is what I needed black metal to be. "Sabbath Mater, "If Crucifixion Was Not Enough…" it's just a great album.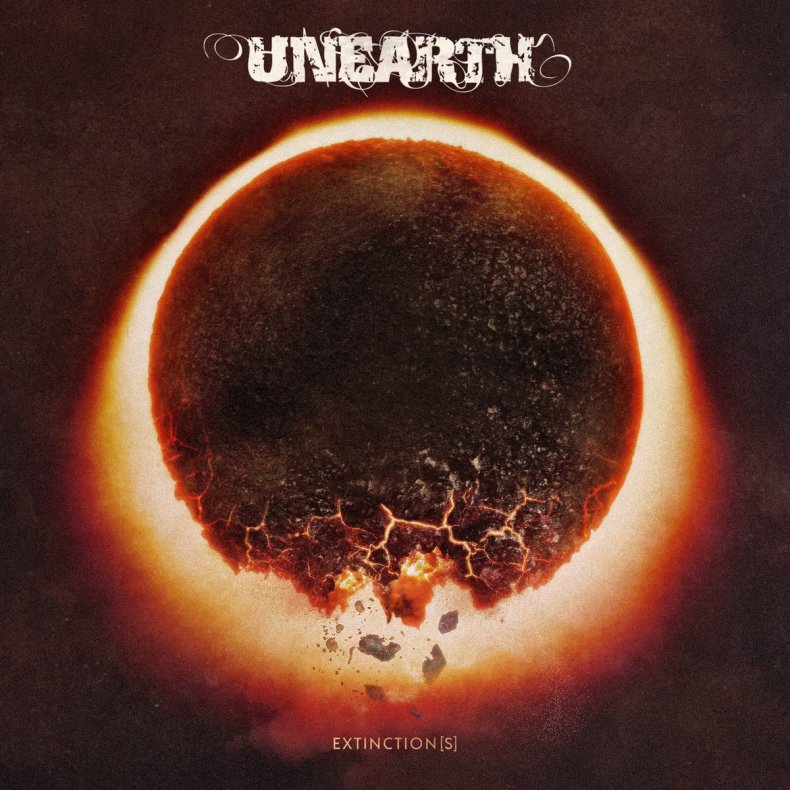 1. Unearth – 'Extinction(s)'
What else did you think it would be? It's just what my metalcore heart needed, it's Unearth! This band formed when I was 4 years old, which is a funny thought. And when I was 21 I crowd surfed at their show, landed on my ankle weird and it hurt to walk for about three months after. But goddamn, I love Unearth! They are one of those bands that seemingly cannot write a bad song if they tried and consistently put out great music album after album. "One with The Sun," "Sidewinder and "Dust" are top tier tracks on Extinction(s). However, the best thing that happened in all of 2018 is the breakdown in "Survivalist," beginning at 3:07.