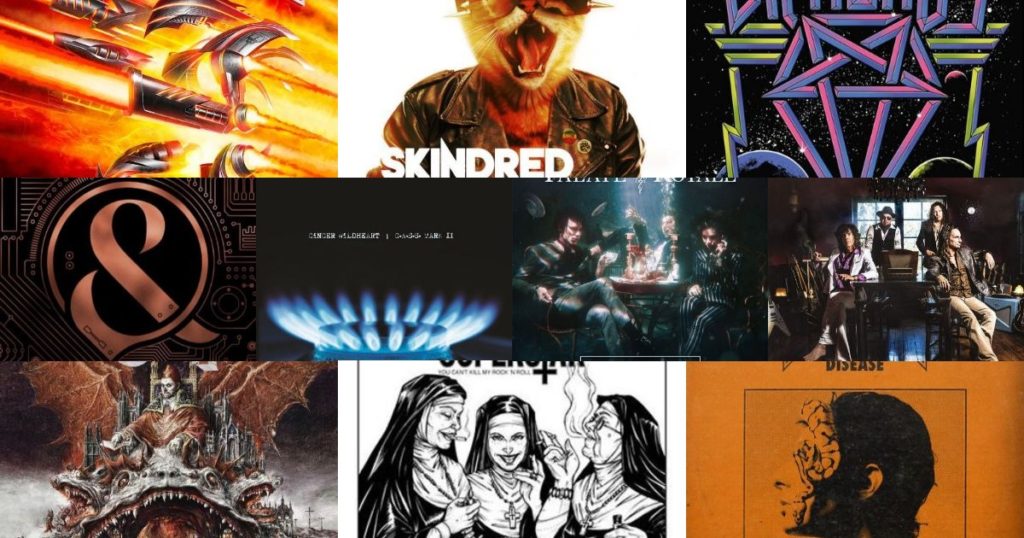 I thought 2018 was impressive year for releases in metal music. I didn't matter what genre of metal was your particular taste, there was something for everybody. Every year shows us some promising young talent, bands continuing to climb the ladder, and musical veterans still proving their value in metal hierarchy. This list was extremely difficult as I left out some great stuff by bands like Avatar, Underoath, and Parkway Drive. They say there is Black Sheep in every family, and my list just might be that lost black sheep of the Metal Nexus family. However, I live in Minnesota and wool is a fiber of warmth, and its cold outside, so I'll deal with it.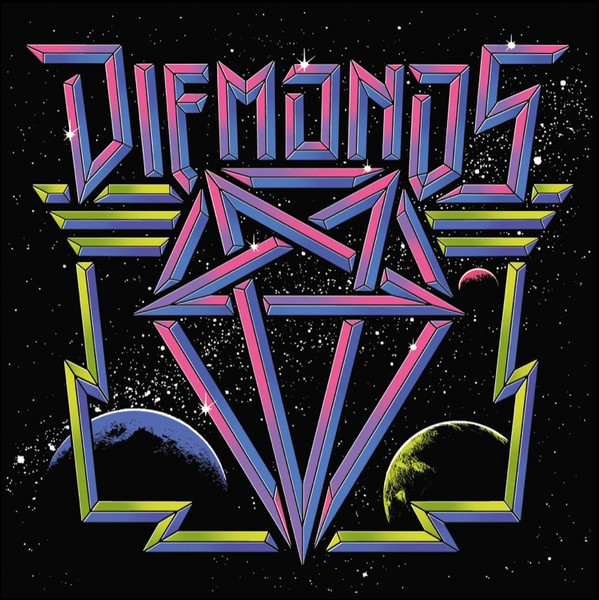 #10. Diemonds – 'Diemonds'
Diemonds is a hard rocking band out of Toronto, Canada led by vocalist Priya Panda. This self-titled release saw that band going the independent route as they followed up the brilliant 'Never Wanna Die' release of 2015. There is plenty of rocking with songs like "Breathe" and "Our Song." This album sees the band shift to a more melodic driven direction and the result is the bands most accessible material to date. Look no further that the catchy "Burn It Down," "Shoulda Listened To Ya" and "Waiting For Something." 'Diemonds' is a fun record for fans that like guitar driven rock and choruses that run ricochet through your ears.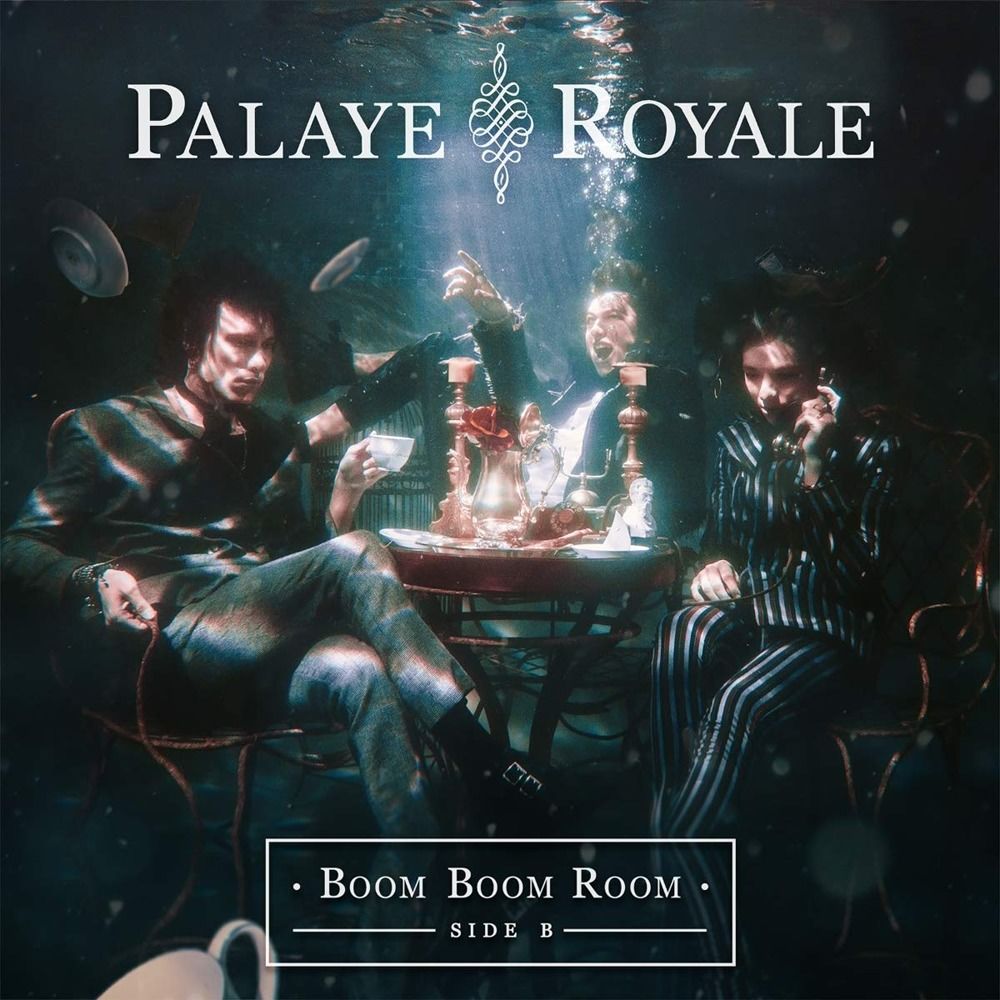 #9. Palaye Royale – 'Boom Boom Room: Side B'
Palaye Royale released 'Boom Boom Room: Side B' to its cult followers in hopes to break though into the mainstream. With Greta Van Fleet and The Struts bringing back that 70's retro sound, this band could be poised to break out. Vocalist Remington Leith has a unique flare and songs like "Teenage Heartbreak Queen" and "You'll Be Fine" have hooks that stick with you. This album is good and further establishes them into the modern rock world. The next release looms large, as the expectations will be high.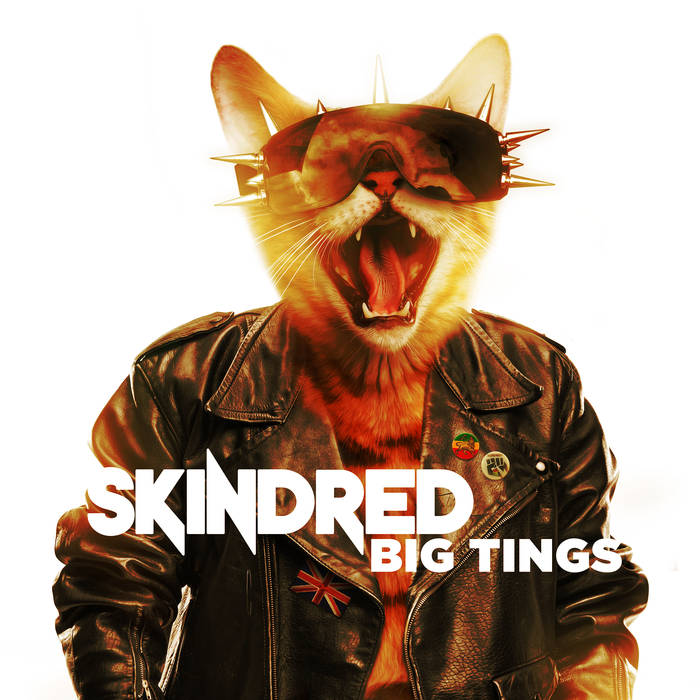 #8. Skindred – 'Big Tings'
Skindred returned with the album 'Big Tings.' It has stirred the pot with the fan base as being a tad to accessible, not enough rapping, and toned down from previous releases. All of this may be true; in fact, I would say this album does trend towards the pop side at times. This is release number seven and the band has never been afraid to veer and experiment with different sounds and that's always been my draw to the band. The choruses in songs like "That's My Jam," "Machine," and the title track are huge and suck you right in.
I'll be the first to admit I'm late to the party on Beartooth. Hearing the song "Disease" on Sirius XM had me diving into the genius of Caleb Shomo and all things Beartooth. The newest album is full of aggressive passages but also finds it way to being melodic, catchy, and most of all, memorable. The song "Fire" is a perfect example of fusing that combination to perfection. I could see the pushback from fans of the earlier material as this record is driving into the mainstream. It is evident that Shomo is challenging the boundaries of his music and not allowing this to become redundant and stale. The songs are well crafted and the production is crisp and on point. Had I found this record earlier, I would suspect it would be higher on the list.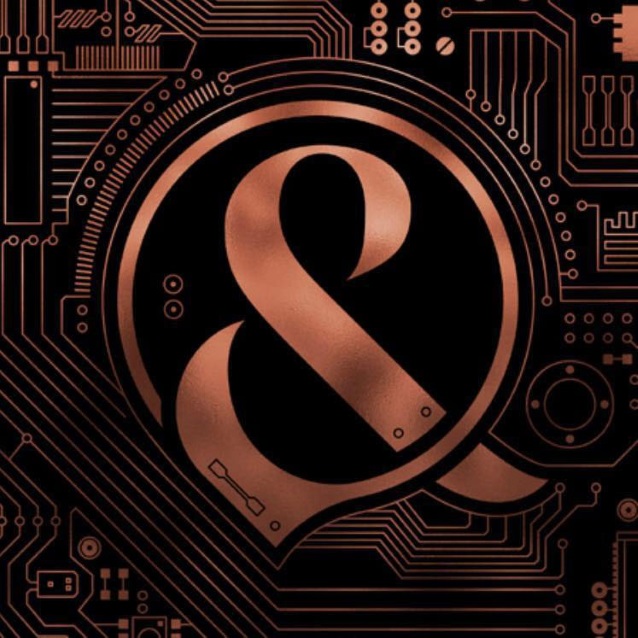 #6. Of Mice & Men – 'Defy'
Yes, I know that Austin Carlile is no longer in the band. Yes, I know that this is the first record that Aaron Pauley is the sole lead vocalist. With that said, I love this record. Sonically the album hits like a jackhammer. The albums power is fused perfectly with huge melodic choruses and hooks that is addicting to your ears. Pauley's vocals are perfect and the songs are precision tuned to perfection. The cover of Pink Floyd's "Money" hits the mark and the dark "If We Were Ghosts" adds another flavor to the album. 'Defy' is testament to the bands resolve and serves notice that they are not going away.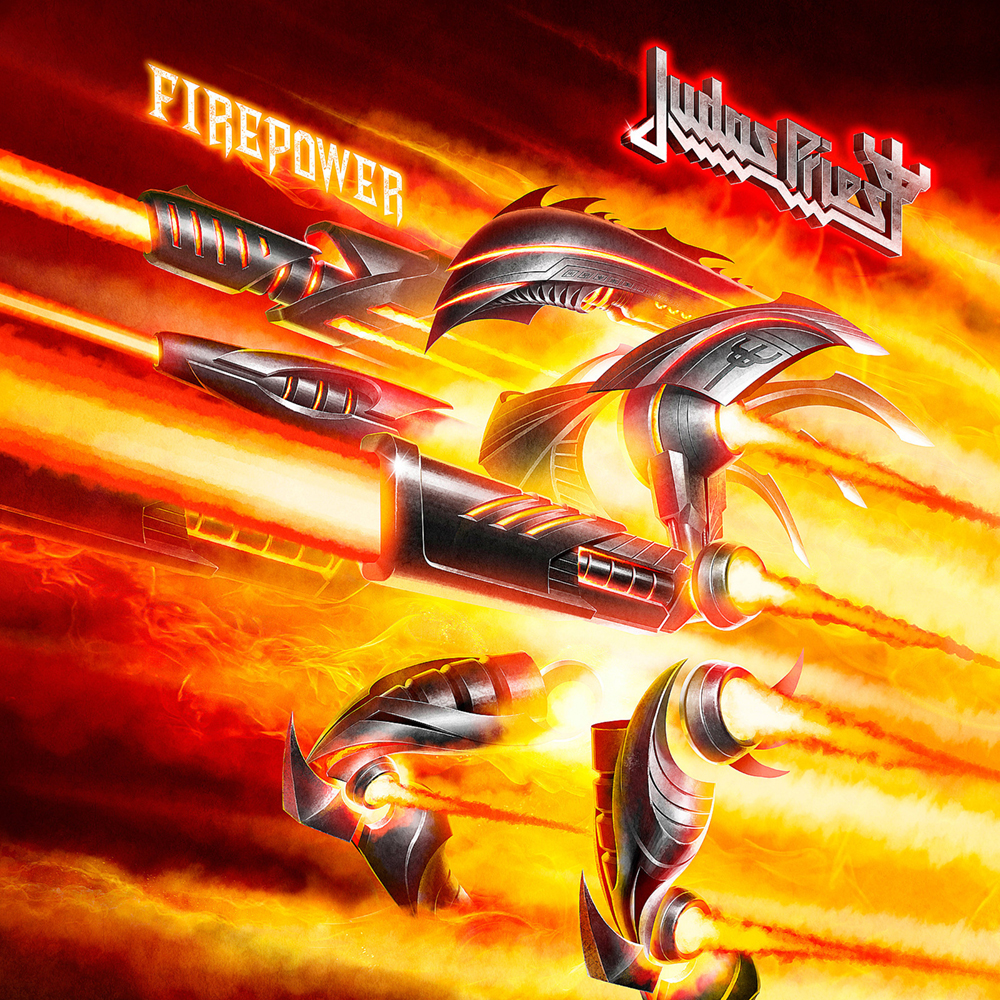 #5. Judas Priest – 'Firepower'
I was shockingly surprised with the album "Firepower". The albums released since Halford returned to band had missed the mark for me until now. 'Firepower' returned Priest to its classic metal sound that was found on "Screaming For Vengeance" and "Defenders Of The Faith". Well-crafted songs that featured Rob's soaring vocals layered on addicting riffs done by a twin-axe attack. Credit producer Andy Sneap who managed to unlock the formula so they could retake its metal throne. Songs like "Evil Never Dies," "Never The Heroes," and "Lightning Strike" forges the legacy of the band four decades in and stamps 'Firepowers' place in it.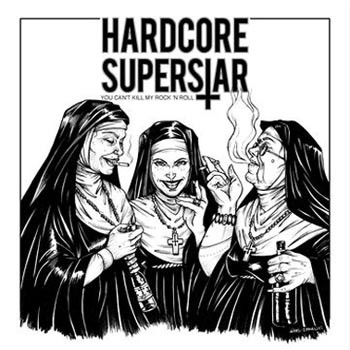 #4. Hardcore Superstar – 'You Can't Kill My Rock N Roll'
It is hard to believe Hardcore Superstar, hailing from Sweden, dropped album number eleven. A band well known throughout Europe but has yet to make a dent in America. These guys have taken the 80's glam/sleaze rock vibe and supercharged it. 'You Can't Kill My Rock N Roll' is laced with attitude, ripping guitars, and choruses that stick with you for days. Songs like "Electric Rider" and "ADHD" are hard hitting while the title track and "Have Mercy On Me" employ a more melodic feel with a hook-laden attack. "Hit Me Where It Hurts" and "My Sanctuary" borrows a little bit of that classic Aerosmith groove in the verses. Although this album probably slots in around my fifth favorite album in their catalog, it's a great record and nobody is going to kill my rock n roll.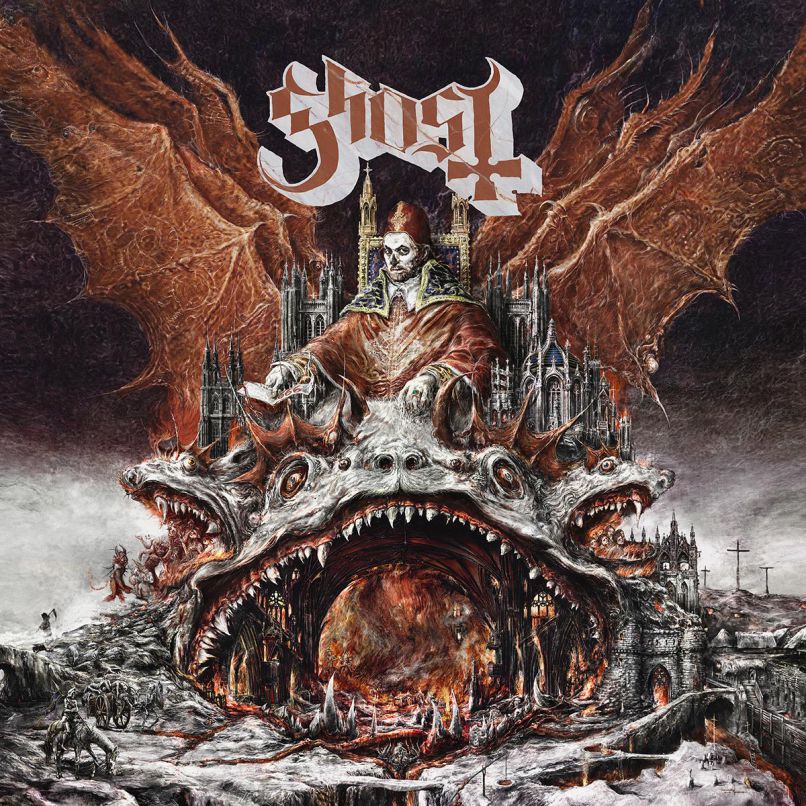 #3. Ghost – 'Prequelle'
Ghost came back with a stunner of album entitled "Prequelle". Tobias Forge returned not as Papa, but as Cardinal Copia. The evolution of Ghost seems to be in constant motion, not only in its visual approach, but musically as well. This is an album that shows the band making a push for rock radio and greater acceptance into the mainstream. I appreciate that Ghost has yet to make the same record twice. The diversity of the album and incorporating different styles makes this album fun. "Rats" and "Faith" stood out to me instantly but it's been songs like "Dance Macabre" and "Witch Image" that have snuck up on me over time. I've been on the Ghost bandwagon since day one and no reason to jump off now.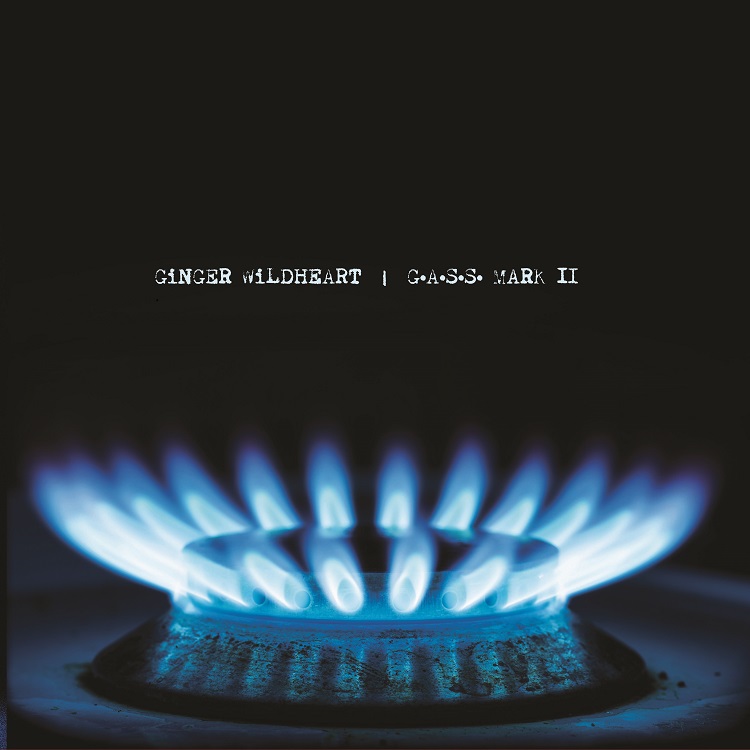 #2. Ginger Wildheart – 'G*A*S*S* Mark II'
Hello, my name is Jeff and I'm a Wildheart addict. That needed to be said before I continued. Ginger Wildheart is the ringleader of the U.K. based The Wildhearts, one of my favorite bands of all time. Ginger has always disregarded genres and boundaries. He creates music that fits him at that particular moment in time. His body of work is extensive and he's left footprints all over the musical landscape. This album is probably best described as a compilation album since these songs were penned and recorded at different times for his fan club. The songs range from rockers like "Friends Of Bill," "Waves Of Sadness," and "I'll Have Another" to deep cutting tracks like "King Rat" and "Petite Mort." The diversity of songs, as you would expect, are all over the map. Rock, punk, folk, and a touch of prog with the nine minute "Don't Lose Your Tail, Girl". This album is fantastically written and I've taken away something different after each listen.
If somebody on Jan 1, 2018 told me that Roxanne would even release an album, I would have been stunned. If they told me it would hit the #1 spot on my countdown, I would have laughed in their face. The last I heard from this band was back in 1988 when they released their self-titled album. That spawned the minor hit "Cherry Bay" and a really cool cover of "Play That Funky Music". Fast forward to present day, out of nowhere, they drop 'Radio Silence.' Even after I found out about the new record, it still didn't ignite my fire to check it out. Then I saw that George Lynch (Dokken, Lynch Mob), dUg Pinnick (King's X), and drummer extraordinaire, Ray Luzier (Korn), had guest spots on it and that perked my attention. It took all of one listen and I was hooked. Roxanne didn't fall into the trap of being Roxanne of 1989. This is a record that feels modern in its production and by the material they are playing. It's hard to nail down what my favorite song is as its always shifting. I can honestly say that "Go Fuck Yourself," "Someone To Kill," "Super Bad" and "Thin Blue Line" have all taken turns as my top track. I love the fact they took back the song "Man In The Moon," a song they gave to The Scream to use, and recorded for themselves. This truly is a great straight-up rock record. Good songs from start to finish, performances are great, and the production really showcases the music. Well-done Roxanne!