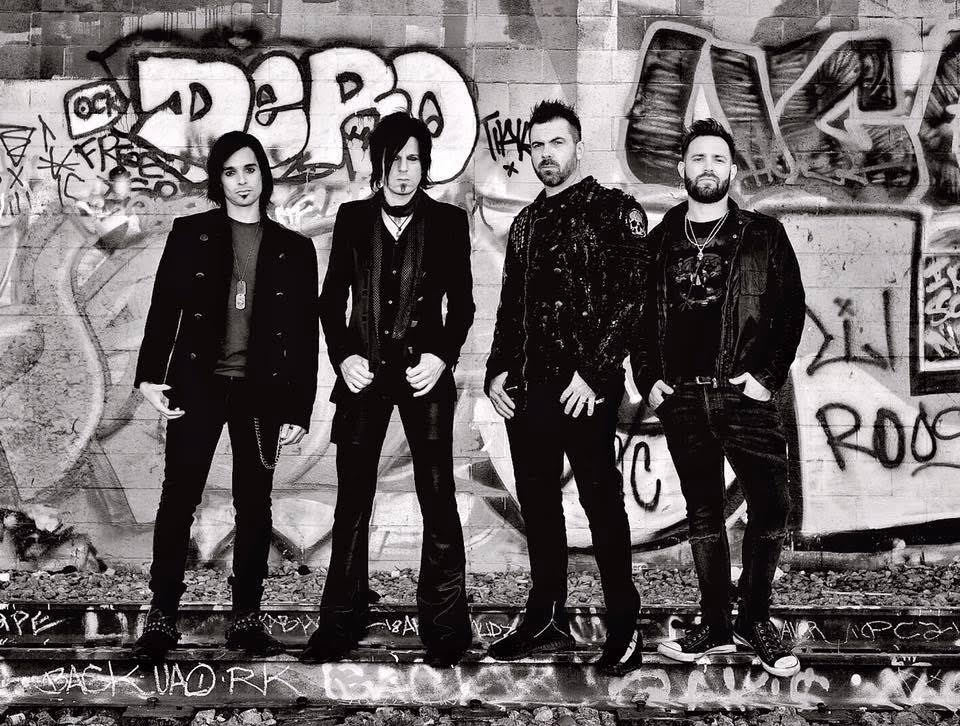 Game of Thrones and Aquaman star Jason Momoa posted on his social media Friday about a brand new band he's listening to. And it's Bad Blood, a rising rock group from Los Angeles.
Jason Momoa posted on Snapchat: "My dear friend @kennydaleborill and his band @badbloodbandofficial just released their album!" the famous actor wrote, adding a swipe up link to Bad Blood's debut record.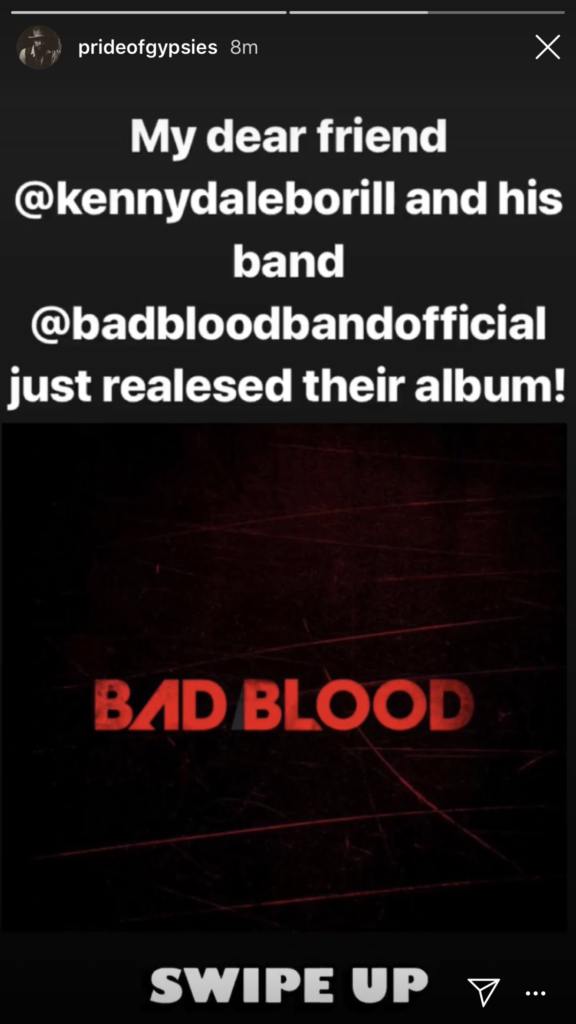 While Bad Blood may be a brand new band on the scene, it's easy to see why they are having quick success. The supergroup is comprised of rock veterans Chad Cherry of The Last Vegas, Chris Clemence of RapScallions and Adelita's Way, Chris Iorio of Adelita's Way, and Kenny Borill.
The band just released their debut record in a very interesting way, allowing for fan ownership of their songs. Bad Blood has partnered with new music app Vezt, a music rights platform that allows fans to share in portions of the royalties and profits earned from their music.
While some bands are living in the past and wish they could snap their fingers and transport us back to the days prior to Napster, it seems Bad Blood are banking on technology to help bankroll their future.
"We've partnered with an amazing new music app Vezt that will allow our fans to share ownership in our songs. They'll be able to make royalties and get paid every time the songs are played, licensed, streamed, performed, etc. The more everyone listens and promotes Bad Blood, the more money everyone makes. It's partnering with our fans in the success of this record. It's truly revolutionary and a game changer for the music business." said songwriter and bassist Chris Clemence.
The Vezt app can be downloaded in the App Store or on Google Play. Bad Blood's first single "Drug That I Need" is available for ownership on the platform. More information can be found at www.vezt.co
Bad Blood's debut album just came out Friday and they already have an endorsement from Aquaman.
Bad Blood Mini Documentary and first upcoming single "Drug That I Need":