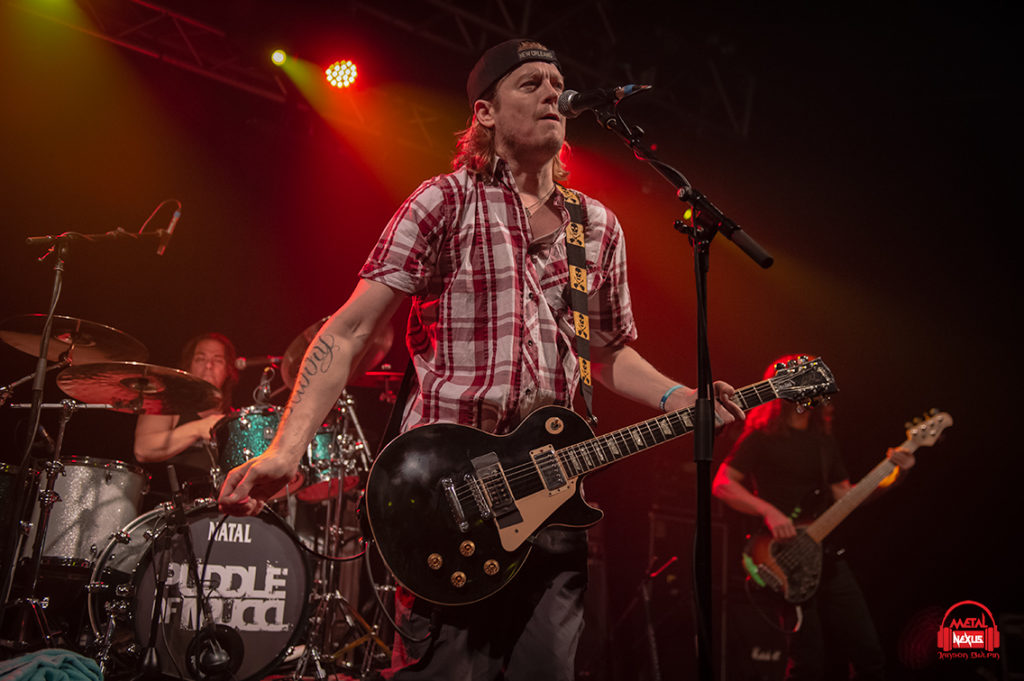 This may make you feel old but, Puddle of Mudd has been around almost 30 years now. Though they have been around for nearly three decades, the band still has fans gathering to see them. Over the past year or so, they've put the drama behind them to really move forward into what looks like a sober era for the band. Tonight they were being supported by The Vigil, and fans at the O2 Academy Bristol were more than ready to get a dose of rock n' roll.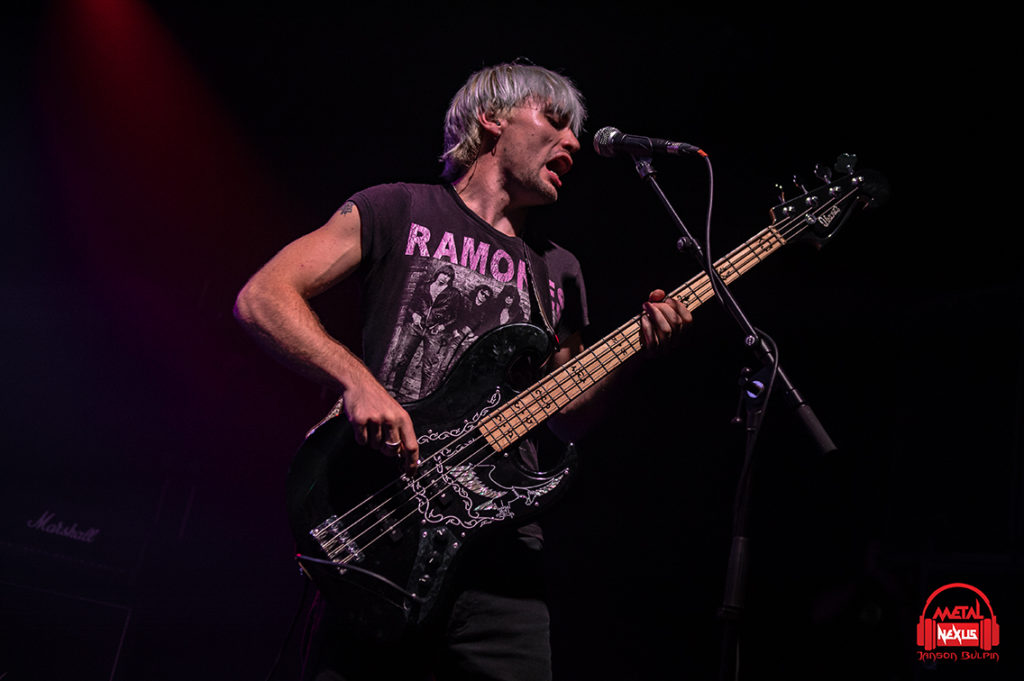 With riffs and tunes having elements of early Smashing Pumpkins and Nirvana (and I would say heavily influenced by Nirvana), all in all The Vigil churned out a no-nonsense set of grunge rock tunes. I'm not sure if they are used to venues of this size, as their stage presence wasn't looking too relaxed. But even so, they played tune after tune, with hardly any talking in between, while getting a good cheer from the audience. Vocalist, Olly Smith did jokingly say thanks to the "three people" that turned up to watch them, but – hey, come on, there was a lot more than that.
To round things up: they have all the skills to be good, but just need a slight polish up in certain areas, and they will be set. It's also hard for vocalists who play guitar to give it a lot of energy as they are stuck to the microphone, but when they had time to move away, they could have been a bit more energetic is all.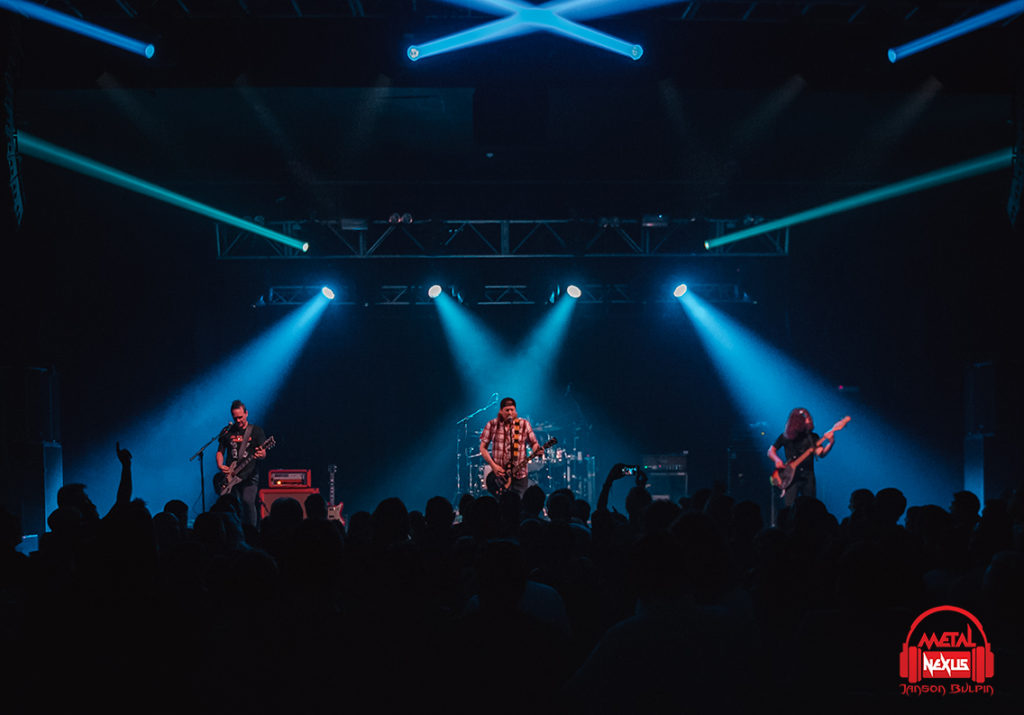 The downstairs of the venue finally filled up to near capacity when Puddle of Mudd were ready to grace the stage. With over five million sales of their 2001 debut album 'Come Clean,' and with a string of hits like "Control," "She Hates Me," and "Blurry," it was time for vocalist, Wes Scantlin, and band to hit the stage. Lights dimmed and the band walked out to a very loud welcome from this UK crowd.
The band went straight in with the first track "Control" – a superb opener. As soon as the vocals come in, if you were around in the year 2000, you will know it straight away. It's one hell of a catchy song and had the crowd punching the air along to it and joining in with the lyrics, especially when singing "I love the way you look at me / I love the way you smack my ass / I love the dirty things you do."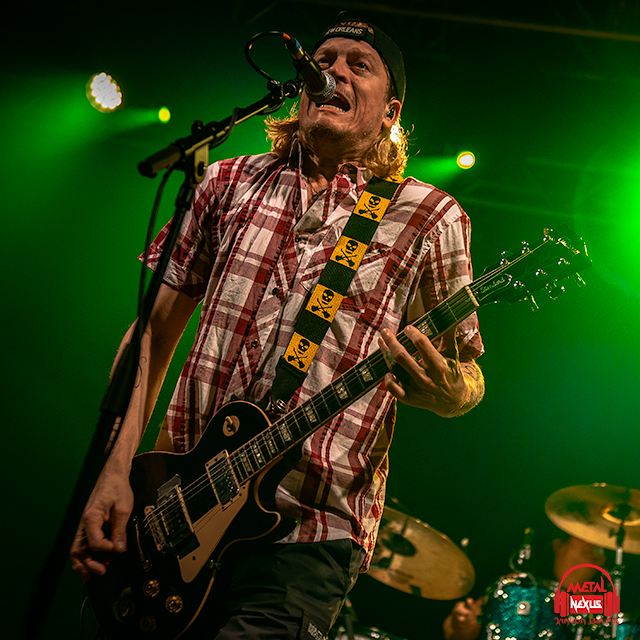 Wes briefly mentioned how jet lagged they all were, as this was the first date in the UK. But to be honest, you would not have known as they played a blinding set full of all the old favourites. I read a review back along saying they were totally off their game and not sounding that good. Well I'm sure they read it because tonight – based on my ears and the crowd's reaction – they played amazing, with perfectly mixed sound and with the drums punching you through the chest with every beat. I also want to mention how good Wes looked, as he didn't look at all different from the old videos from over 10 years ago.
They also played a cover of "TNT" by AC/DC, which they recorded for their 2011 cover album 'Re:(disc)covered.' It went down like a storm with the audience who was punching the air and shouting, "Hey! Hey! Hey! Hey!" along to the beat of the bass drum. They finally played "Blurry," and yeah, they got a loud cheer for this beast of a song. I would like to add that I've been humming and whistling it since this night – damn you, Puddle of Mudd!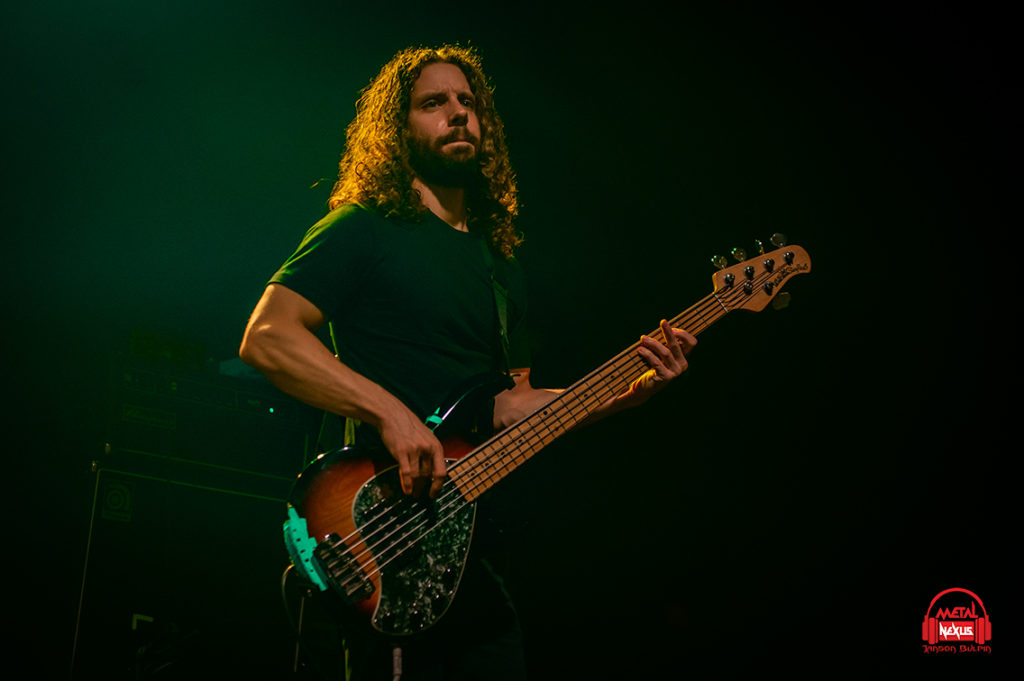 They played "She Hates Me" straight after, which is another great song that got them a lot of airplay. They had one more tune up their sleeve, which is off the new album, due for release this September, 13th. I would say I'm not sure on this, but maybe its a grower. Either way, I'm sure the album will have the odd, decent hit on it due to their writing ability.
Next up should be Skunk Anansie for me, so stay tuned. It's a sold-out show for Skin, Ace and crew. Until then, Metal Nexus readers…