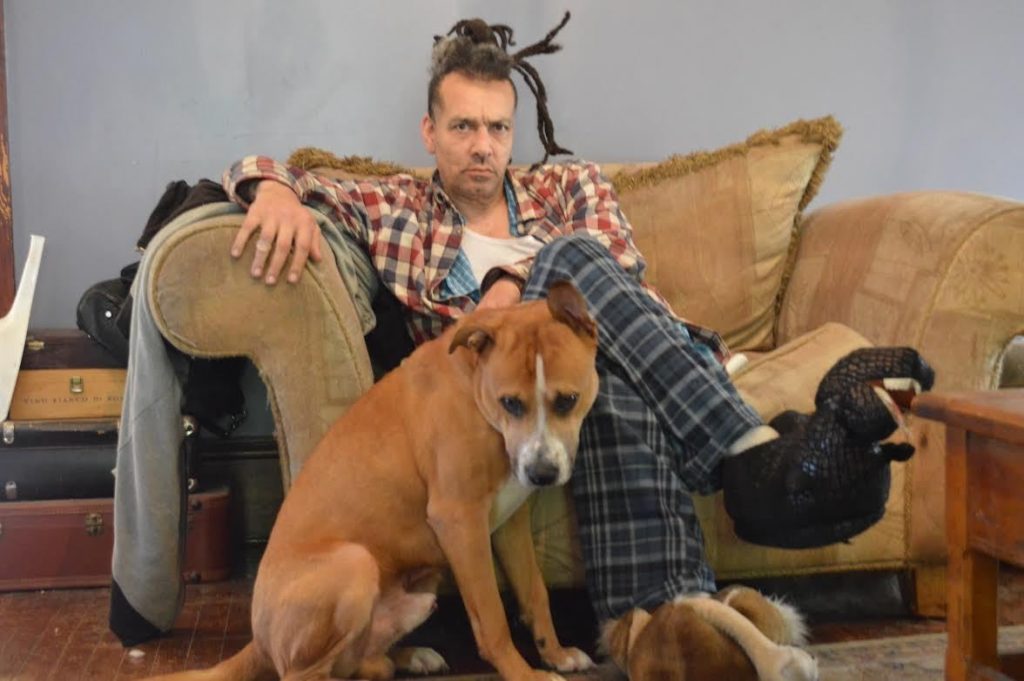 Former Faith No More/Bad Brains vocalist Chuck Mosley has signed a deal with THC : MUSIC who will be releasing the 'Chuck Mosley (And The VUA) LP Demos For Sale' in July through EMP LABEL GROUP/eOne in North America. 'Demos' is a compilation of demos and early mixes from 2009's 'Will Rap Over Hard Rock For Food' that the band compiled as a better representation of their initial vision for the songs. Mosley has said,
"While it was a great record for what it was, and a lot of people love it, Will Rap Over Hard Rock turned into a monster that I let get completely out of control with overdubs, over-production, my live tracks getting redone by God knows who.. Demos for Sale, is a choice version of the LP, before it mutated into Will Rap Over Hard Rock for Food, a little closer to how we wanted it to be – live, dirty and punk rock.. warts and all."
The LP will release July 8th, on CD and July 22nd in limited edition vinyl LP formats, both of which are available for pre-order now from empmerch.com. Mosley will hit the road in May, and tour through 2016 on the Reintroduce Yourself: An Evening with Chuck Mosley Tour, an intimate acoustic tour playing a retrospective of songs from his storied career.
Chuck was the vocalist for the seminal Faith No More album We Care a Lot, and Introduce Yourself.
CHUCK MOSLEY – REINTRODUCE YOURSELF TOUR Dates:
5/19/2016 Eau Claire, WI – The Plus
5/20/2016 Madison, WI – The Red Zone
5/21/2016 West Chicago, IL – Cairo Ale House
6/10/2016 Dubuque, IA – The Venue
6/11/2016 Colorado Springs, CO – Sunshine Studios
6/12/2016 Denver, CO SoCo Nightlife – CITY HALL
6/15/2016 Spokane, WA – The Pin
6/16/2016 Everett, WA – Tony Vs Garage
6/18/2016 Portland, OR – Hawthorn Lounge
6/19/2016 Seattle, WA – Fun House
6/24/2016 South Bend, IN – Smiths Downtown
7/12/2016 Kutztown, PA – YOUNG ONES RECORDS
7/13/2016 Philadelphia, PA – Hard Rock Café
7/14/2016 Harrisburg, PA – Federal Taphouse
7/15/2016 Clifton, NJ – Dingbatz
7/16/2016 Long Branch, NJ – Brighton Bar
7/21/2016 Manchester NH – Shaskeen Pub
7/22/2016 Northampton MA – Bishops Lounge*
*= with special guests Opus and Rob Roy of Dead By Wednesday