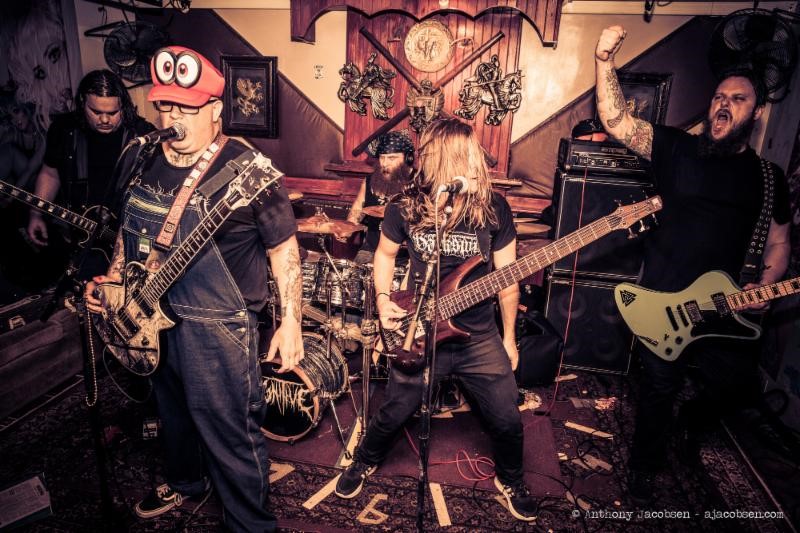 Inspired by Norse mythology, epic metal, punk rock, and combined with an American hardcore attitude, Frost Giant drops an icy hammer on everything trendy and weak. Formed in 2005 in Philadelphia, PA the band is comprised of Matti Frost on lead vocals, rhythm guitar, Scott Breustedt on lead & rhythm guitar, Ty Asoudegan also on lead & rhythm guitar, Armen Koroghlian on drums and Brook Duer on the bass, and backing vocals. The 3 guitar lineup adds a great sound to the band that is reminiscent of old school power metal. The music pays no attention to boundaries, deliberately crossing genres and bringing them all together in one truly unique sound. From the mead-hall sing along choruses to the shredding melodic death metal passages laced with tortured growls and screams, from the pounding double bass to the pop-punk riffs that linger for days, Frost Giant's music journeys through stories and lore, bringing to light the tales of old in a modern folk-metal context.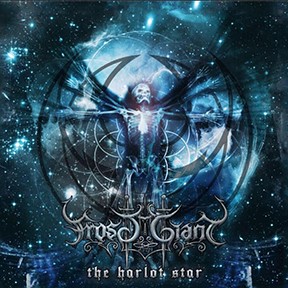 Ugly, frost-bitten, troll-ravaged folk-metallers Frost Giant have launched the premiere of "Curse of Doubt", a song from forthcoming Transcending Records release 'The Harlot Star'. 'The Harlot Star', is an 11-track salute to the glory of battle from one of folk metal's most unique and entertaining bands. Frost Giant's third full-length and is a catchy mix of 90's So-Cal punk, European folk metal and American hardcore rooted in Norse mythology, historical references and general silliness.
"Curse of Doubt" has that get up and go that everyone wants within a power metal track, it's not all speed and heaviness though as the band slows things down momentarily throughout the song. The chugging chainsaw like guitar riffs become more melodic, though the drum beat stays at this constant pace. Everything fits perfectly together like a puzzle, and the variations in sounds and pace give the song multiple dimensions. Though they have some power metal and death metal features they fit nicely within the folk metal realm with their themes and lyrical content. The massive ensemble of guitars is something that has to be heard to fully understand the depth and greatness they are able to unleash in this track. If "Curse of Doubt" is any indication of what is to come with the full album we are in for an amazing treat.