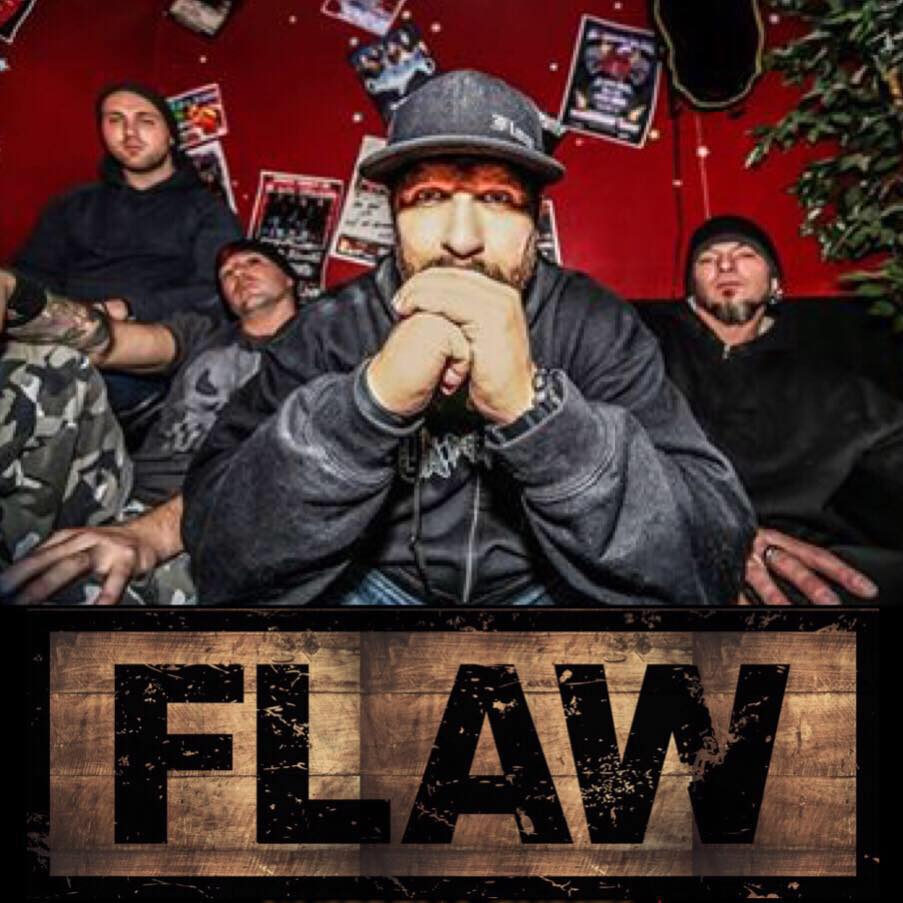 Flaw has been back together for a few years now and touring all over the country. Three of the bands core member remain in the band. Vocalist Chris Volz, Guitarist Jay Daunt, and Ryan Jurhs have an amazing chemistry together that is seen and heard in their music. Drummer Corey Sturgill was a great addition to the band and he has helped add another dimension to the band, and he is an entertaining drummer to watch. The band has released one new single in the past year titled "Bleed Red" which dominated air play on Sirius XM Octane when it was released to them exclusively. This song shows the band can still put out emotionally driven heavy music that touches a nerve with any listener. The band last release major release was "Endangered Species" back in 2006. Flaw has a loyal fan base that has been craving new music for quite sometime and they just got the news they have been waiting for. We spoke to the band back in October at the Louder Than Life festival about the new album and their timeline to release it. The band signed a deal with Pavement Entertainment and have no announced a date for the release of their new album Divided We Fall. Chris Volz announced the news via Facebook:
"We are so excited and proud of our new record! We finally have the release date for the new Flaw album! 'DIVIDED WE FALL' will be in stores nationwide and globally on AUGUST 19th!!!!!!! (the first single and pre-orders will be available middle of July)"
We are highly anticipating Divided We Fall and expect it to rank right up there with the bands previous releases. The album was recorded at Crisis Lab Studios in Picayune, Mississippi. It was produced by Rick Lander and mixed by Matt Laplant.  Make sure you pre-order the album. The band just kicked off their 'Weekend Warrior Concert Series' so make sure to get out and see them if they are in your neck of the woods.

For more info on Flaw go here: