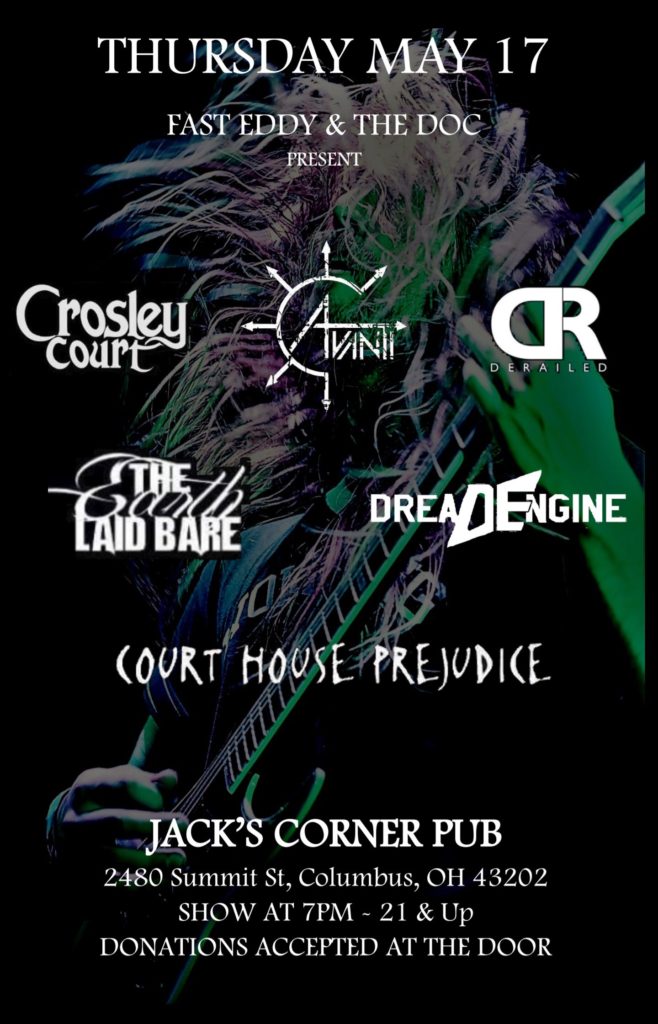 Fast Eddy & The Doc, the incredible rock and talk podcast has put together a showcase of bands on Thursday May 17th to pacify fans until Rock On The Range kicks off on Friday in Columbus, Ohio at Mapfre Stadium "Where Rock Lives"! The pre-party will include performances by 6 bands starting at 7pm on Thursday. The show will take place at Jack's Corner Pub at 2480 Summit Street in Columbus. The pre-party is absolutely free but donations at the door are certainly appreciated. As music fans the count down to the gates opening for our favorite festival is a very very slow process. Fast Eddy & The Doc have put together this show to provide some rock and metal into our bloodstreams until we finally get through those gates and into the stadium.
The first performance will be by Court House Prejudice, formed in September of last year and hail from Washington Court House, Ohio. The band implements a southern tinged grunge and punk influence with their melodic and gallop pace tracks. Court House Prejudice released their debut EP 'Crow' in the past couple months.  The Cincinnati based band Avanti is the next to perform and they bring to this part a metalcore type of sound. Lead vocalist Jasmyne delivers a melodic and delicate vocal style while bassist Kerry incorporates the harsh vocals creating the bands signature metalcore style. The band already has one release 'Convictions' out now (listen to it here) and the band is preparing to release their new EP  'Unscathed' on June 9th, 2018! Musically they create an incredibly heaviness with their sound but it also has layers to it that is much more creative than just sheer brutality.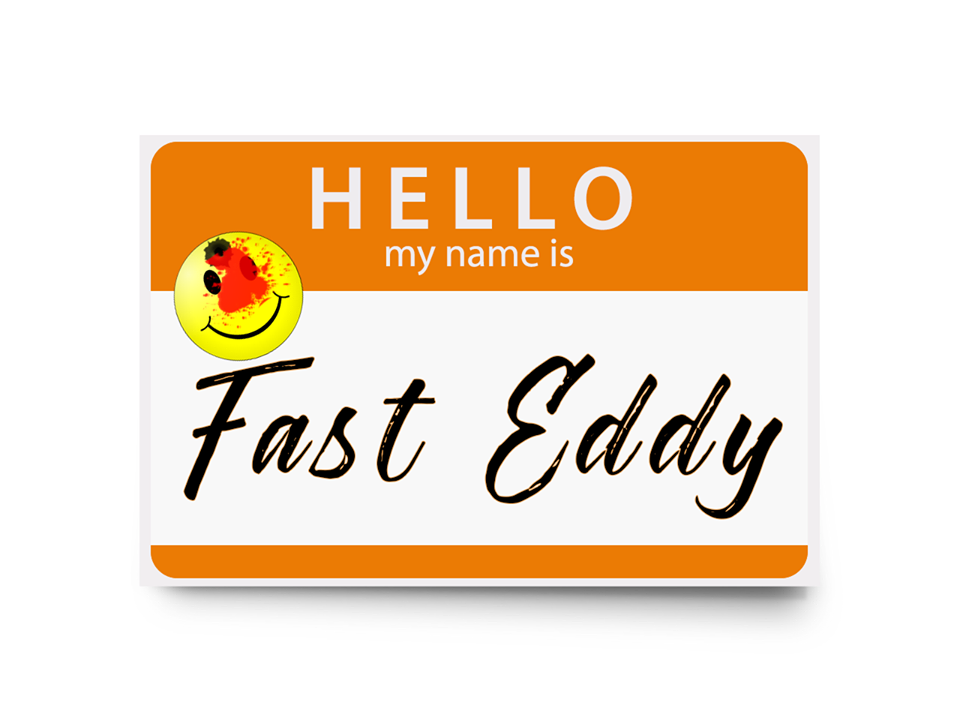 Crosley Court is making the short trip from their hometown of Dayton, Ohio to rock the faces off the pre-party crowd. The 4 piece band has a true rock sound that most any fan can fall in love with. Their new album 'Child of the Void' is out now and available on most streaming platforms like iTunes, Spotify and others. Crosley Court incorporate a variation of different styles within their music but maintain an incredibly melodic rock feel throughout. You will hear some influences like 90's alternative as well as some modern rock as well. Their songs like "Sanctuary Of Madness" really picks up the pace and will surely have the crowds attention. If you are a fan of bands like Coheed And Cambria or Alkaline Trio you should feel right at home with Crosley Court. Next up we have some Kentucky natives, the band The Earth Laid Bare from Highland Heights, KY. These guys really show off their technical abilities with their progressive metal stylings. Their 2014 album 'Circadian Rhythms' is perfectly planned complexity that showcases the incredible talents, incredible riffs, thundering bass lines and gut wrenching screams that still maintain great enunciation. If you dig bands like Meshuggah, Between The Buried And Me, or Gojira you will love this band.
Another Ohio band performing is Dread Engine. This band cranks things up with a mixture of melodic vocals and harsh screams and a huge dose of groove delivered by their bassist. Their duel vocalist approach is what helps them create their unique style and sound. Their most recent album 'Deception By Design' has a true thrash sound especially tracks like "Apex Predator". You can hear a lot of Metallica influence in this track in the vocals, but musically it is much more on the progressive death metal side. Other songs on the album like "Devil's Den" temporarily slows things down for a more melodic introduction, but quickly delves back into the immense heaviness Dread Engine expels. Derailed is yet another talented band hailing from Washington Court House, Ohio. Derailed is a grunge trio that has was is made up of Nick Funari on bass, Caleb Noble on vocals/guitar, and Ryan Tarbutton on drums. The band released their most recent album on January 1st, 2018 titled 'Hanging Tree' (You can stream the album here). Though the band does find influence from the grunge era that we all cherished in the 90's they put their own touch on the style and create a sound uniquely their own. We often picture most grunge songs laid back and with that gravely melodic vocal tone. Derailed crank up the aggression in their take on grunge. We still have that gravely scratchy vocal tone but its much more in your face high octane than some of the legendary grunge acts we familiarize the genre with. The track "Pray For Me" has an incredible groove within the track and also incorporates some elements of stoner rock, and singer Caleb Noble also adds some more melodic vocals on this track to contrast with his normal ferociously harsh tone . You can easily hear from this album that Derailed puts 110% effort into their music, and I'm sure their stage show will be a high octane memorable experience to end the night.
This is an event you don't want to miss, and all you have to do is make a small donation to help the bands out that are performing. The venue is 21+ so make sure to bring your I.D. and buy Fast Eddy a beer to show your appreciation for him and Doc putting together this very talented showcase of bands to kickstart your Rock On The Range weekend off with a bang.
The set times for the show are as follows:
Courthouse Prejudice: 7:00-7:25
Avanti: 7:45-8:10
Crosley Court: 8:30-8:55
The Earth Laid Bare: 9:15-9:40
Dread Engine: 10:00-10:25
Derailed: 10:45- Last Call