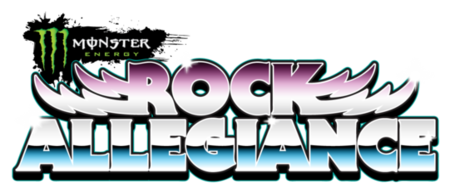 This fall, the Philadelphia area welcomes back the fourth edition of the Rock Allegiance festival. The BB&T Pavilion and Wiggins Waterfront Park in Camden, New Jersey, will be home to single day event for the second year in a row. Experience some of Philadelphia's best food and some of the countries' best brews, all while rocking out to your favorite band.
Avenged Sevenfold are at the top of the bill as returning headliners and are always graciously welcomed back by the Greater Philadelphia Area. This is likely one of, if not their last show on their current, "End of the World Tour" in support of the 2016 release, "The Stage." Certainly a grand wrap up to another successful touring cycle before some well deserved time off, prior to beginning the writing process of whatever beast they will churn out next. The rest of the headliners take a bit more of a nu-metal direction. Limp Bizkit is to make their Philadelphia comeback since they have been prominently working their way around the festival circuit. Fans are highly awaiting their yet to be announced follow up to their last record from 2011, "Gold Cobra" so a little taste of what's to come will be appreciated. Papa Roach rounds out the list of hard hitting headliners. They too have been on the grind, touring in support of "Crooked Teeth" from 2017 with Nothing More and Escape the Fate, currently. Papa Roach will undoubtedly bring a high-energy performance to kick off the main event.
Rock Allegiance will have a total of three stages and there will be no shortage of heavy music. In addition to the headliners, the festival will also feature such acts as Skillet, Bullet for My Valentine, Insane Clown Posse, GWAR and Beartooth. The festival is stacked with meet and greets and artist signings so don't dive into the libations too deeply before meeting your favorite bands!
Bands to watch: Bad Wolves, Knocked Loose and From Ashes To New. Bad Wolves recently released their debut album featuring their chart topping cover of The Cranberries' "Zombie." Their fresh approach to a melodic, yet heavy sound is perfectly crafted, appealing to fans of Avenged Sevenfold and Five Finger Death Punch, with a touch of djent rhythms. Knocked Loose is straight up disgusting hardcore. Their riffs hurt and punches will be thrown. Beware of the pit. Anyone that enjoys Terror, Harms Way or Code Orange will potentially knock your teeth out to this set. For the nu-metal fans, try From Ashes to New. Papa Roach and Starset fans will enjoy their groovy, head bopping tunes with modern approach to guitar work.
Beers to drink: 21st Amendment Brew Free or Die! Blood Orange IPA: hoppy, yet refreshing and crisp. Victory Prima Pils: robust for a pilsner, but they go down easily, all day long.
If you haven't already purchased your tickets, what are you waiting for? You can do so right here.