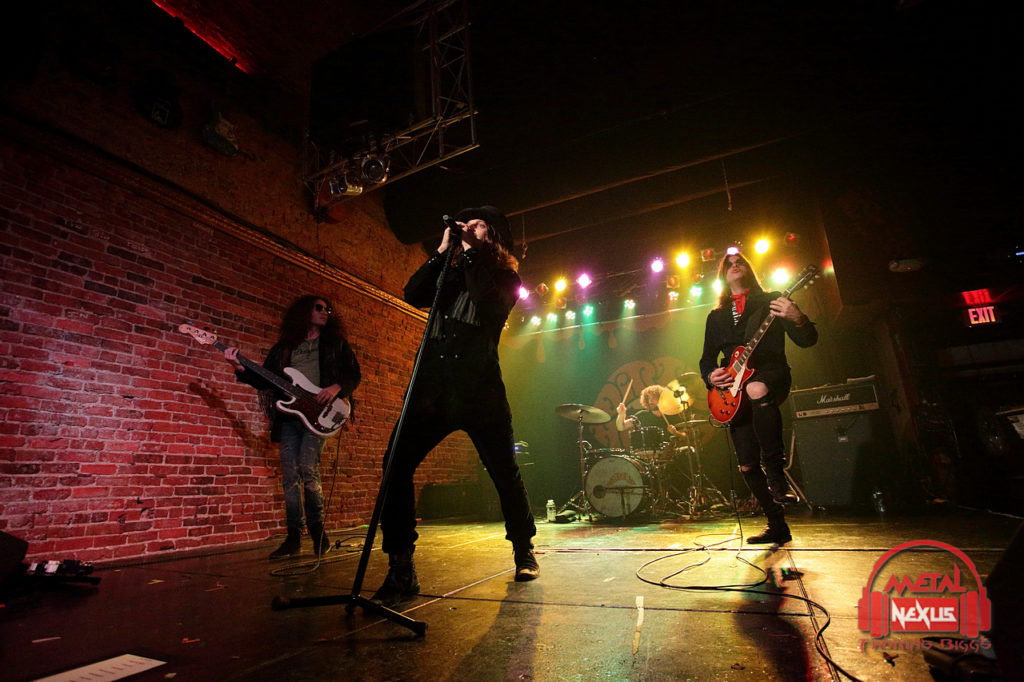 The up and coming powerhouse that is Dirty Honey made a stop in Johnson City, Tennessee with their "Rolling 7's tour," they brought British rockers The Amazons along for the ride! Fans had traveled from far and wide to see what a superb night of music from two stellar rock bands! If you get a chance to see this astonishing tour, I would highly recommend you take the opportunity to see what Dirty Honey and The Amazons are about! One thing is for sure, I knew this night was going to be mind blowing!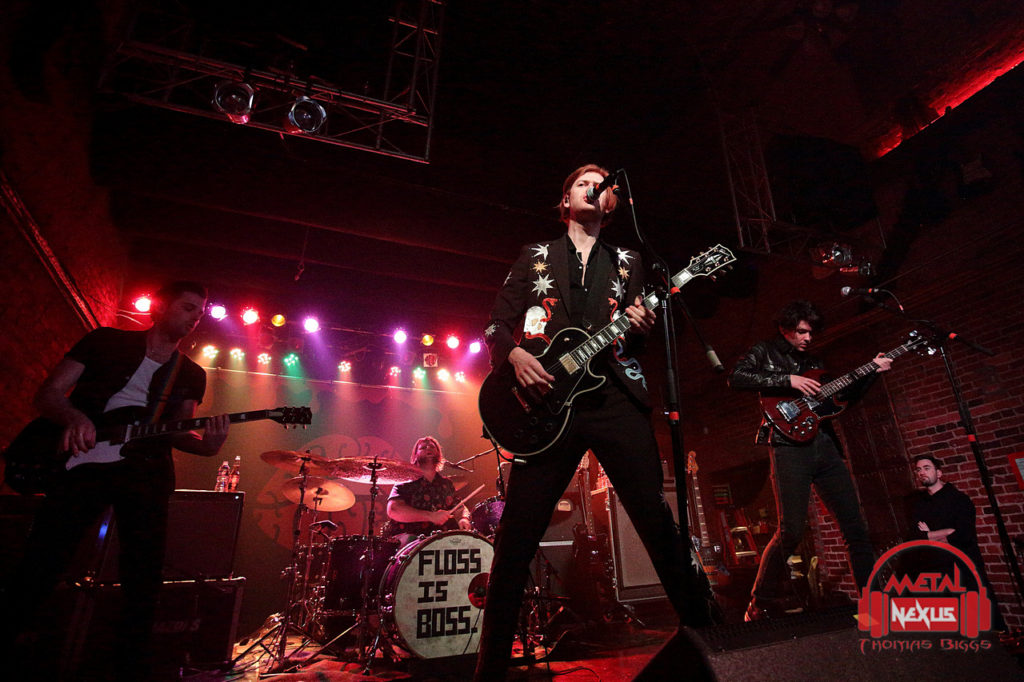 First on stage were The Amazons who hail from Reading in the United Kingdom. My goodness!!!! This band rocked my mind from the get-go! I believe that the crowd would have melted had The Amazons got any hotter with their music! It was a literal uproar. Not one head was still. Within the first song, The Amazons had won over Johnson City! Right away; their stage presence was self-assured. When The Amazons hit any stage, you might as well sign it over to them because they own it! This band has a sound that to me is rather unique. There is a mix of alternative with some hard rock and a few sprinkles of what I would call new wave, dance, groove music. That sounds like a weird mesh of influences but somehow the final product sounds refined and amazing. All in all, the lineup of  Matt Thomson – vocals, guitar,  Chris Alderton – guitar,  Elliot Briggs – bass and Joe Emmett – drums  laid down some exciting tracks such as "Fuzzy Tree," "Stay With Me," (not to be confused with The Faces song), and "Black Magic." I would recommend checking this band out. They have 2 studio albums. First is the 2017 release, 'The Amazons' or self-titled, and a 2019 release 'Future Dust.' No disappointments in sight.
 Now it was time for what Johnson City had been waiting for! It was time for Dirty Honey!!!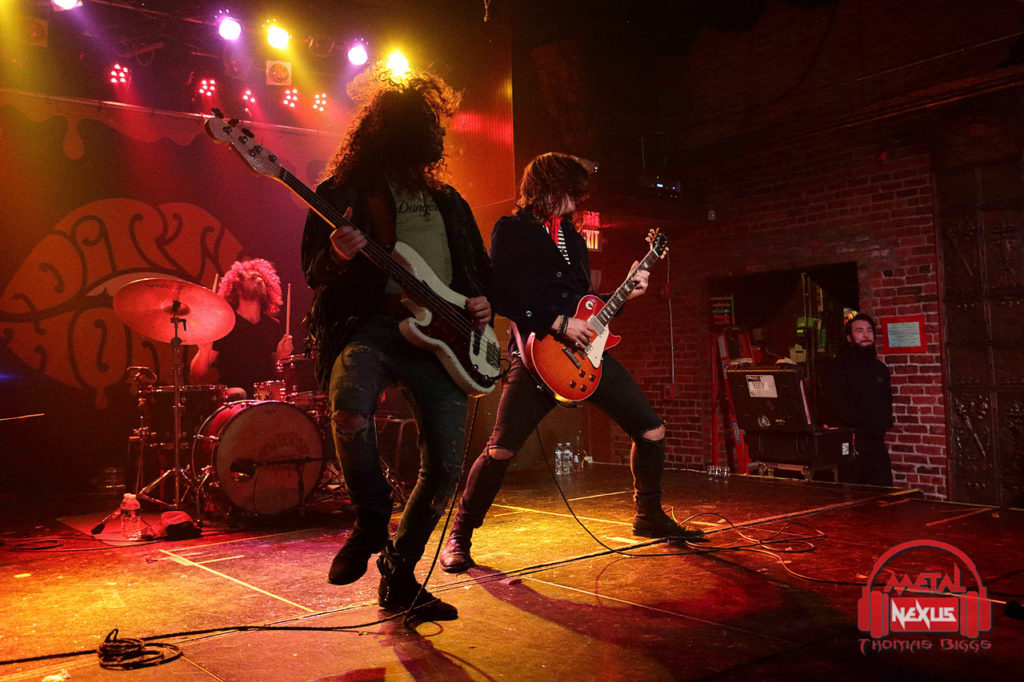 Dirty Honey is from the City Of Angels; Los Angeles, California. Damn, the power behind this band is unreal. To be an unsigned band, their first time ever playing at Capone's, and to have a crowd like this, it tells you something! They literally had Capone's packed, we were crammed in there like sardines! They came out on stage with a 70's style fashion but with a slightly modern twist. If Led Zeppelin formed in 2019, it would equal Dirty Honey. They crowd was roaring throughout the entire night. Vocalist Marc Labelle even sang "Happy Birthday" to a woman in the front row named Judy! What a special birthday present that was! It makes my heart happy to know that rock n roll is still alive and kicking. They are the type of band that gives you that good tingly feeling and their music makes the hairs stand up on your arms, its moving music. A mix of hard rock with some blues and a twist of retro rock. I believe guitarist John Notto, described it best referring to it as "New Fashioned Rock N Roll."  The lineup consists of Marc LaBelle – vocals, John Notto – guitars, Justin Smolian – bass (who is a lefty by the way. Very cool!), and Corey Coverstone – drums. I feel Dirty Honey is one of the best bands birthed in 2019. The same year, they released their EP 'Dirty Honey.' It was one of my favorite releases of the year. The surprising thing is that a red hot band like this that is super talented and has fans eagerly waiting to see them live is unsigned. How is that even possible? Dirty Honey is one of the first unsigned bands in history to have a number 1 song on the charts with "When I'm Gone." Getting a hit out without the backing of a label is a feat in itself and these guys have done it. Maybe they will prove that labels are a thing of the past. I've always been a fan of the DIY bands, maybe they will go that route.
In conclusion, these two acts are phenomenal to see live. If you love rock n roll and crave feeling the energy that bands deliver live on stage, then these two exciting groups need to be added to your 2020 concert list. No doubts whatsoever. Keep supporting music and make live performances a priority!