.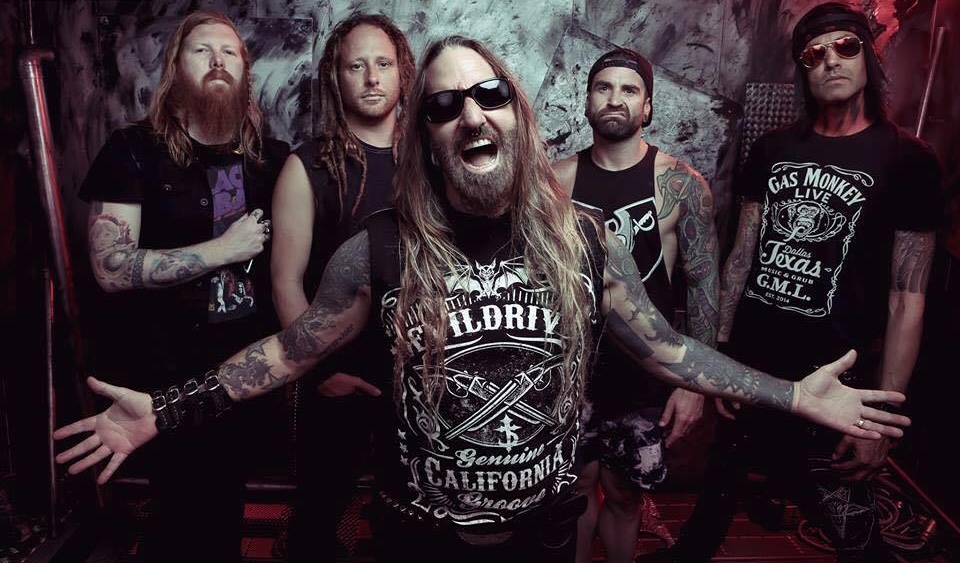 American metal band Devildriver have announced a coming tour to support their outlaw country inspired album Outlaws 'Til The End Vol I. The tour will begin October 23 in Phoenix, AZ and will end in San Diego on November 11. Supporting them on this tour are Jinjer and Raven Black. Frontman Dez Farfara explains, "It'll be well over a year since we last headlined a full tour when DEVILDRIVER returns in the fall… and on a number one metal charting record! We are bringing some special guests with us – our friends Jinjer will be joining from the Ukraine, and Raven Black as well. We have decided to do clubs in order to make sure this is a very close up and personal special event for everyone attending! Get your tickets now, this tour is going to sell out!"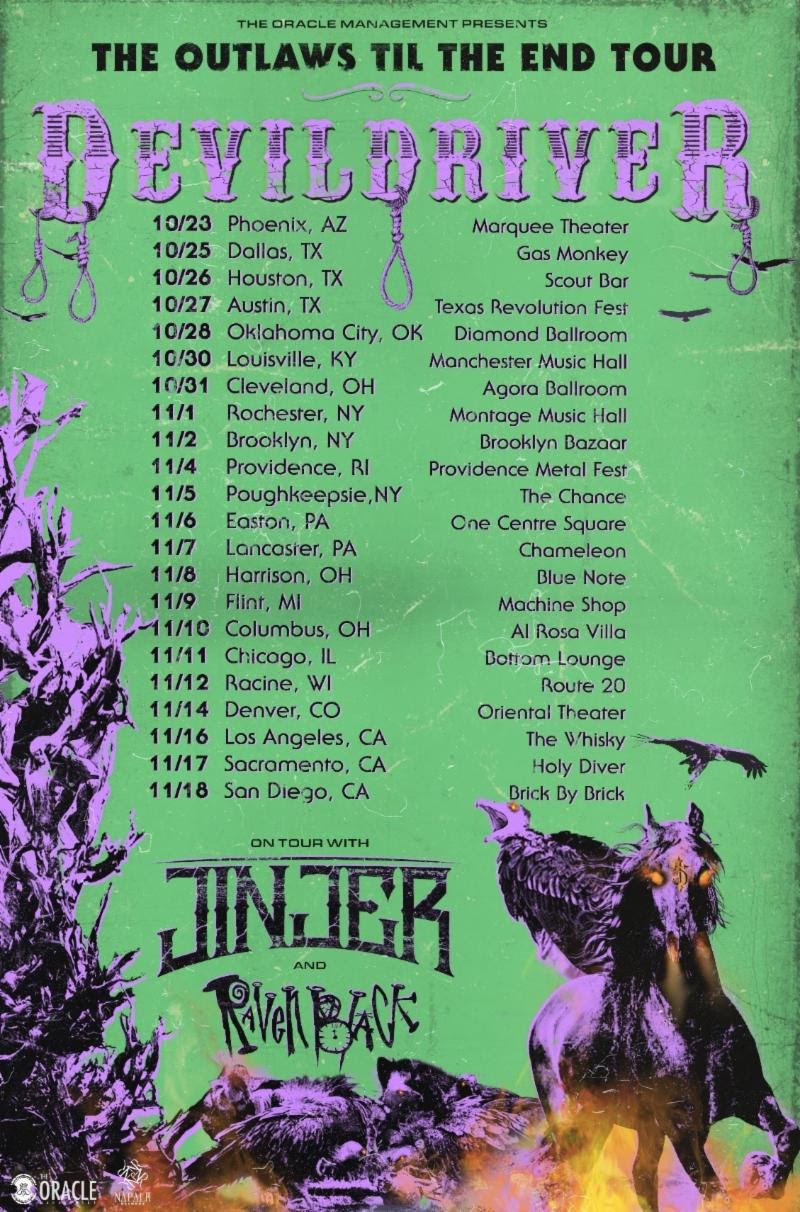 Outlaws 'Til The End Vol I is out now in both physical and digital formats. The new album has had chart topping success, reaching #2 on the Top Hard Music Albums charts, #6 on the Top Current Rock Albums chart as well as #8 on the Canadian Top Current Albums charts and  in the UK at #9 on the Rock & Metal Chart. The album features guest work from John Carter Cash and Ana Cristina Cash, Randy Blythe (Lamb of God) , Hank III, and Brock Lidlow (36 Crazyfists).
To keep up to date on everything Devildriver follow them on their website, Facebook, and Twitter. 
Devildriver Tour Dates Below:
10/23 – Phoenix, AZ @ Marquee
10/25 – Dallas, TX @ Gas Monkey
10/26 – Houston, TX @ Scout Bar
10/27 – Austin, TX @ Texas Revolution Fest
10/28 – Oklahoma City, OK @ Diamond Ballroom
10/30 – Louisville, KY @ Manchester Music Hall
10/31 – Cleveland, OH @ Agora Ballroom
11/1 – Rochester, NY @ Montage Music Hall
11/2 – Brooklyn, NY @ Brooklyn Bazaar
11/4 – Providence, RI @ Providence Metal Fest @ Fete Ballroom
11/5 – Poughkeepsie, NY @ The Chance
11/6 – Easton, PA @ One Centre Square
11/7 – Lancaster, PA @ Chameleon
11/8 – Harrison, OH @ Blue Note
11/9 – Flint, MI @ Machine Shop
11/10 – Columbus, OH @ Al Rosa Villa
11/11 – Chicago, IL @ Bottom Lounge
11/12 – Racine, WI @ Route 20
11/14 – Denver, CO @ Oriental Theater
11/16 – Los Angeles, CA @ The Whisky
11/17 – Sacramento, CA @ Holy Diver
11/18 – San Diego, CA @ Brick By Brick