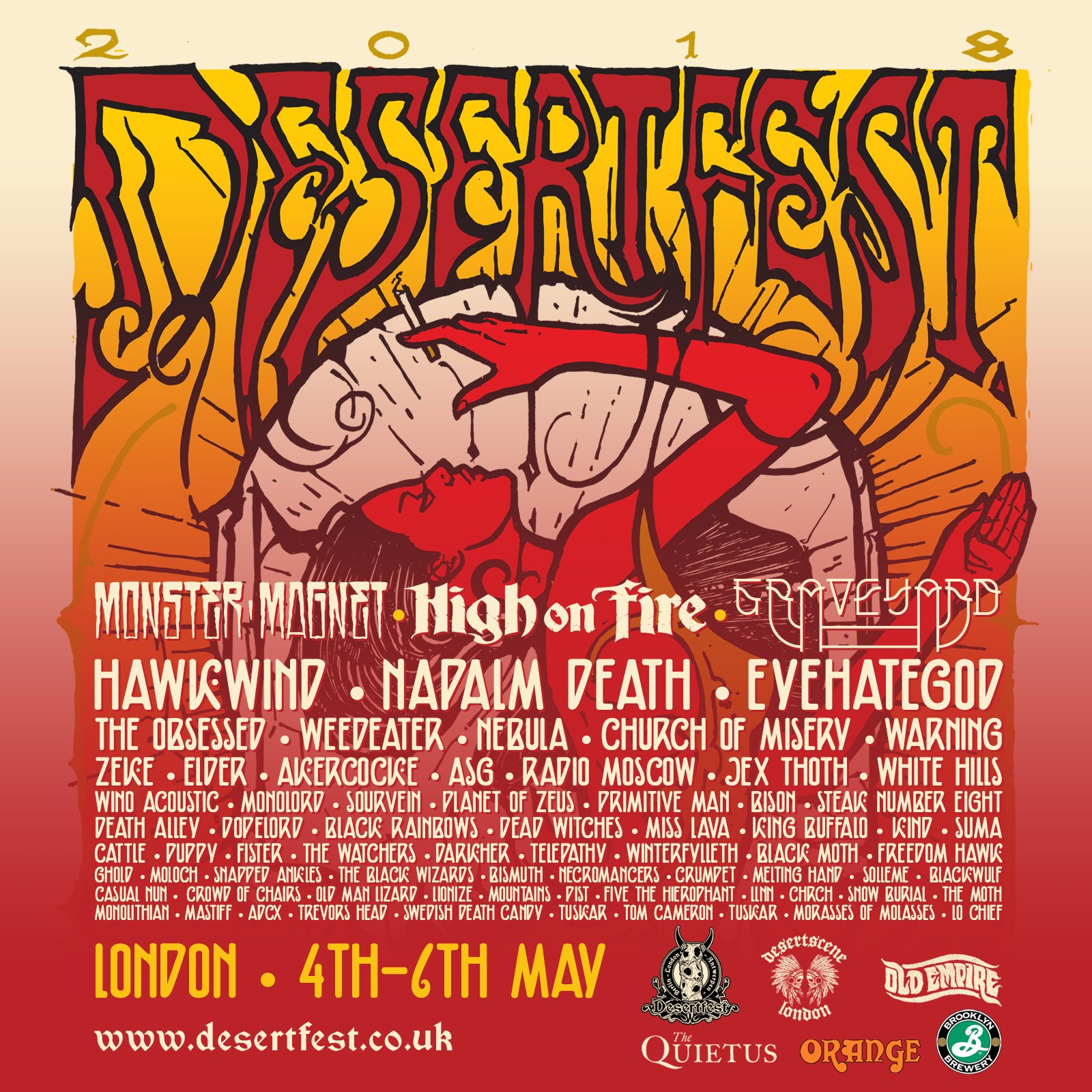 The UK's premier independent festival Desertfest London returns over the May bank holiday (May 4th-6th) with what can only be described, as unquestionably it's most biggest and broadest line-up yet!
Now in its 7th year, the festivities will take place across multiple venues in London's Camden Town including the famous Underworld and breathtaking Roundhouse. With over 70 acts announced across the whole metal spectrum, together with the biggest names in sludge, doom and psych!
Not only that, as par tradition Desertfest will be holding their annual pre-festival party at The Black Heart on May 3rd featuring a full headline set by North Carolina's A.S.G and London's own Flash House as support! (Pre-festival tickets here)
Read below for full headliners and bands that are not to be missed! (Full weekend line-up follows article. Weekend and day tickets available here).
HEADLINERS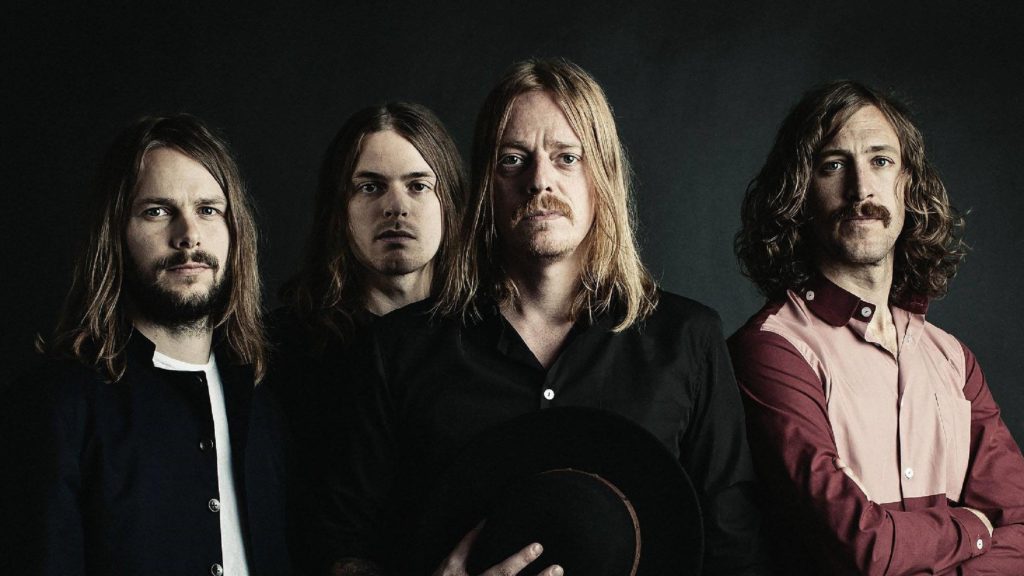 Graveyard
Making their Desertfest debut and marking their first UK appearance in over 2 years, Sweden's Graveyard will headline Friday's stage at Camden towns Koko with their retro-filled heavy-psych rock n' roll with The Obsessed, Zeke and Planet Of Zeus.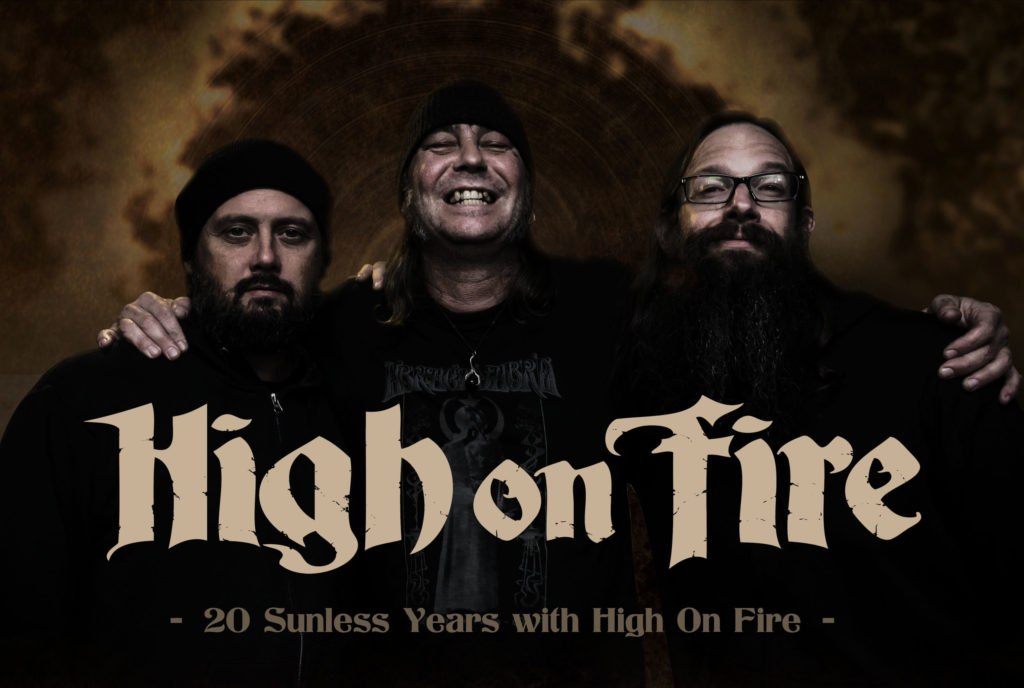 High On Fire
Californian legends High On Fire will finally headline Desertfest 2018 on Saturday's main stage at The Electric Ballroom, coinciding with their "20 sunless years" anniversary. Come and join in the celebrations when the power trio take to the stage with the towering inferno Matt Pike at the helm. Joining High On Fire will be Weedeater, Church Of Misery, Akercocke and Sourvein.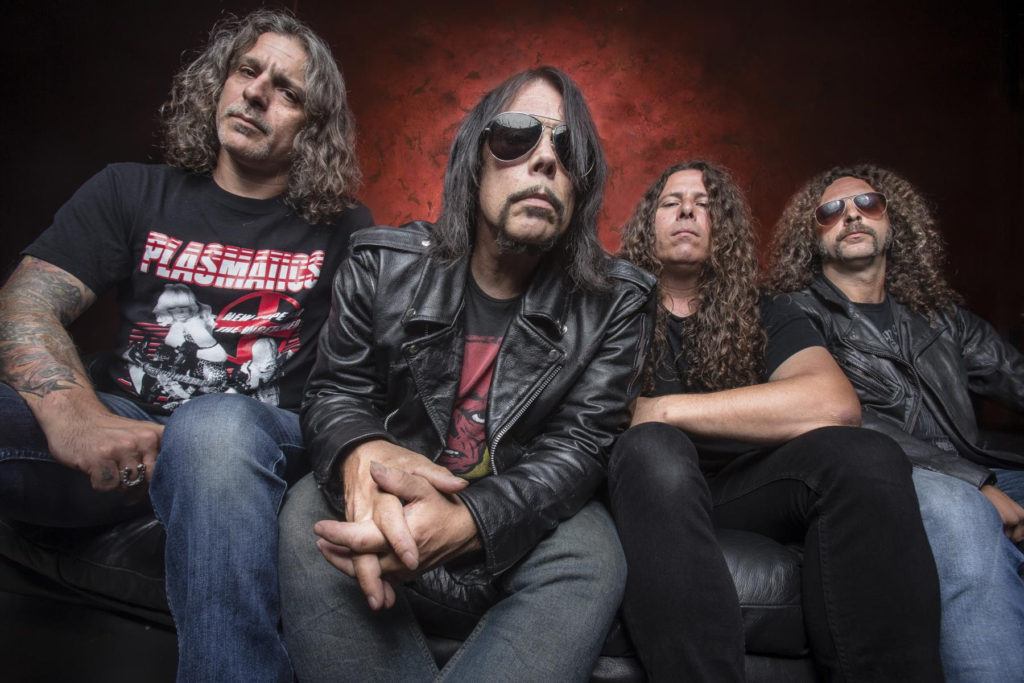 Monster Magnet with co-headliners Hawkwind
New Jerseys finest rock exports Monster Magnet headline Sunday's huge line-up at The Roundhouse with co-headliners, the ever-inspirational and unstoppable Hawkwind! With Monster Magnets career spanning over 3 decades and brand new album 'Mindfucker'* set to be released by the time they take to the stage, this performance will be an exclusive that's not to be missed with their newly embraced psychedelic venture. With arguably one of the best line-ups of the weekend, joining Monster Magnet and Hawkwind will be Monolord, Elder and Nebula. What a way to close the festivities!
*The bands brand new and 11th record 'Mindfucker' will be unleashed March 23rd via Naplam Records (pre-orders here). First single and titular track "Mindfucker" is streaming now.
ONES TO WATCH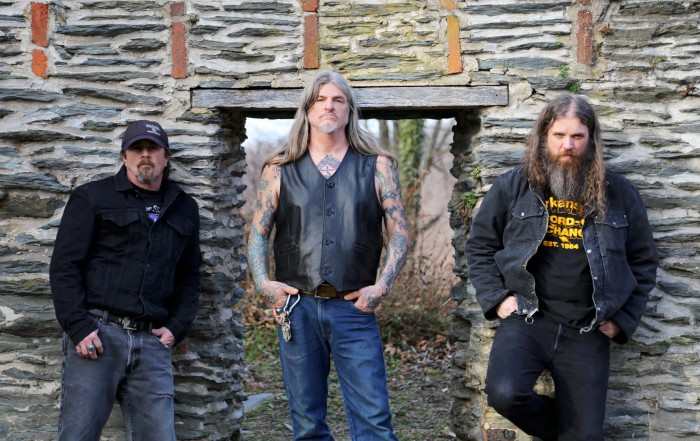 The Obsessed / Wino Acoustic
A double whammy of Wino worship will play out across 2 days. Firstly on Friday alongside Reid Raley (Ex-Rwake) and Brian Costantino (Spirit Caravan) as legendary doom veterans The Obsessed marking their first UK appearance in 2 decades. The following day, Scott "Wino" Weinrich will fly solo at The Underworld for an intimate acoustic set that promises to be wholly encapsulating and a rare delight.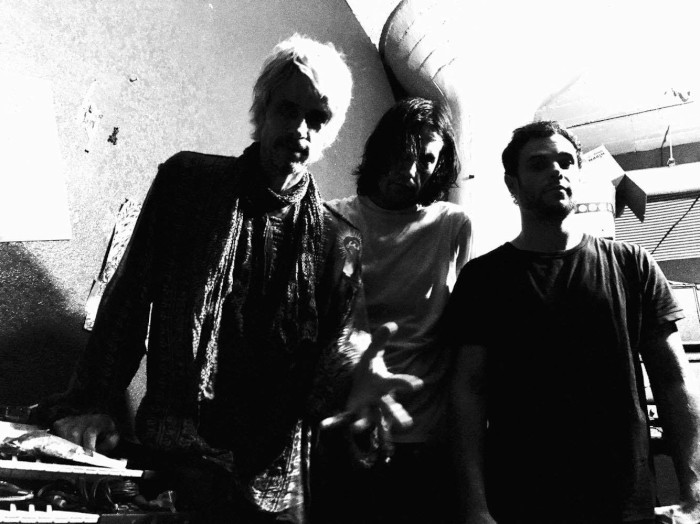 Nebula
L.A psychedelic stoner rockers Nebula are fully reawakened after their 8-year hiatus. Since a series of re-issues in 2017, the power trio steered by riff master Eddie Glass have been teasing new material over the past month and will take to Sundays stage at The Roundhouse fully resurrected and quite possibly with new tunes.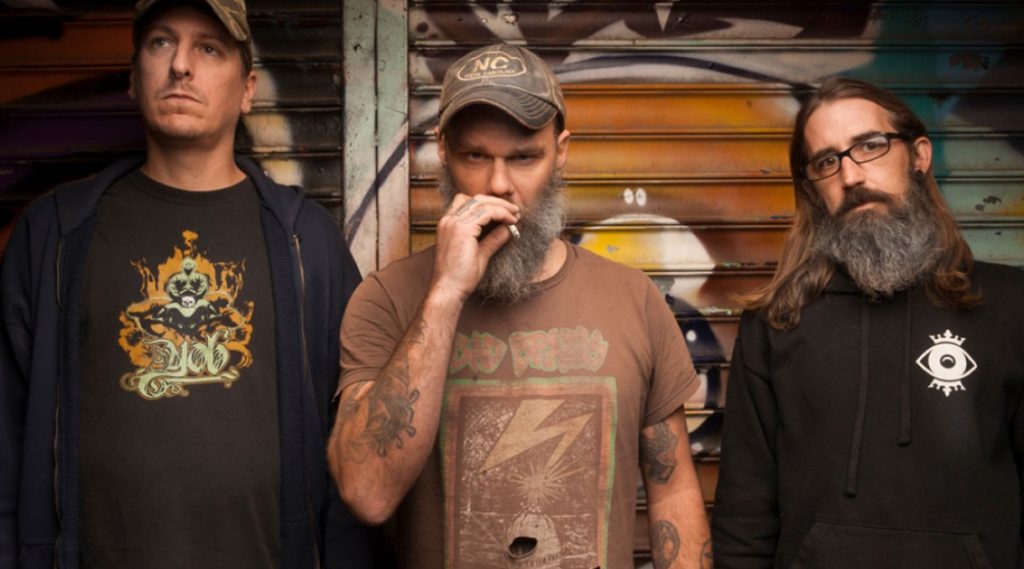 Weedeater
Playing not only once but twice across the weekend, stoner titans Weedeater will not only perform as direct support to High On Fire on Saturday at the Electric Ballroom; they will headline Sundays Human_Disease_Promo/When Planets Collide stage at The Underworld, where their packed set will feature a collective of tracks from the earliest strains of their career!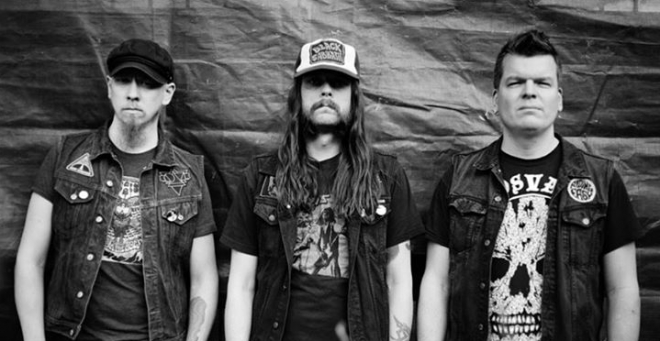 Monolord
Since the release of 2017's phenomenal and hugely acclaimed album 'Rust' which featured across many end of year lists, Monolord have catapulted to international fame and are now currently on tour as special guests to Zakk Wyldes Black Label Society. Returning to Desertfest, they will open up Sunday's main stage at The Roundhouse.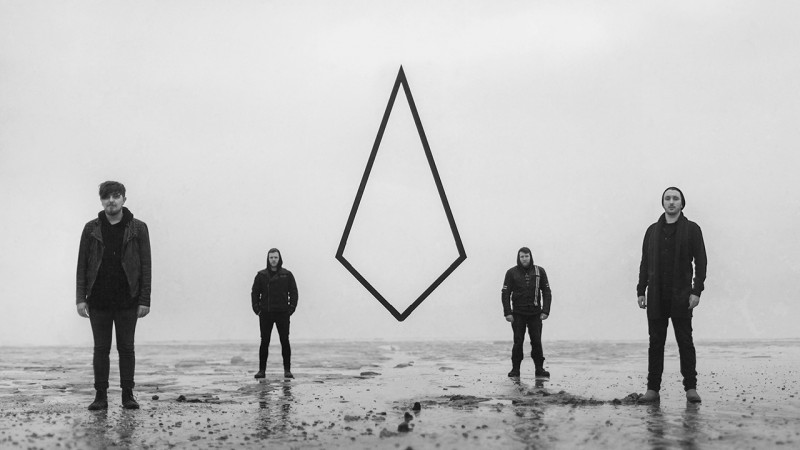 Telepathy
Having already had the pleasure to witness the evocative UK instrumental titans Telepathy at last years Mammothfest, I can say for sure that the post-metallers will bring a completely fresh and dynamic performance to the Nightshift Promotions stage. Their debut album '12 Areas' was critically acclaimed, with their follow-up sophomore full-length 'Tempest' reaping the same highly positive affirmation. The explosively intimate performance will take place at the pub/music venue The Devonshire Arms on Saturday, directly before the experimental and darkly beautiful husband/wife collaboration Darkher.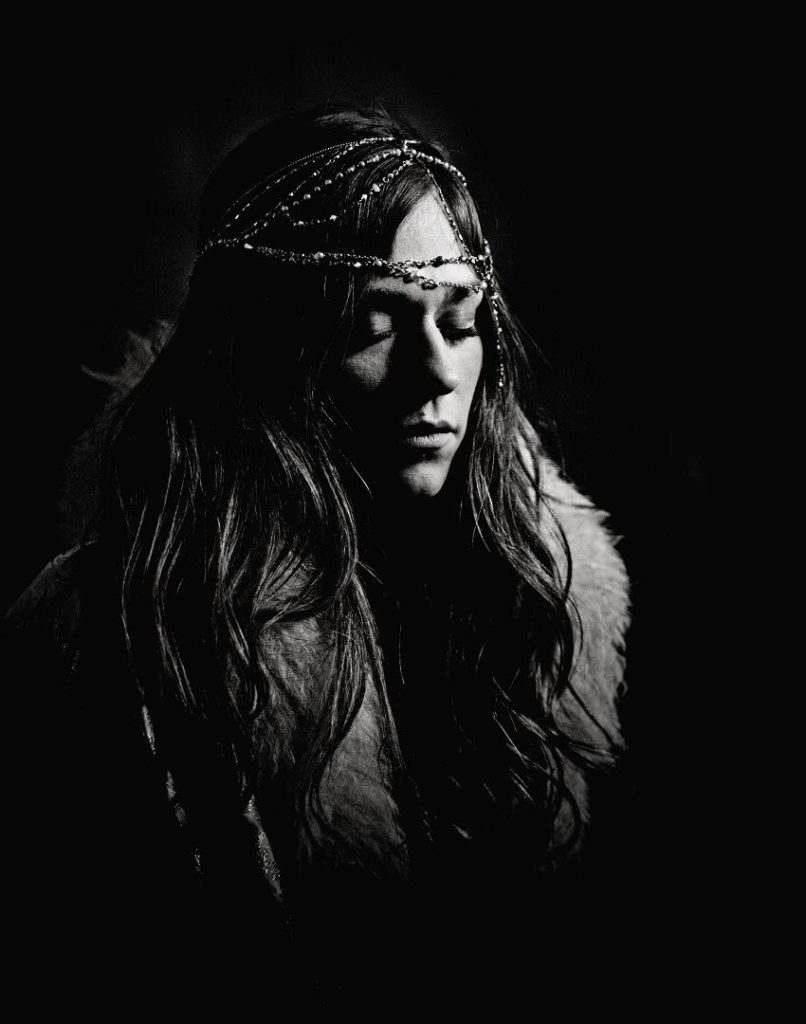 Jex Thoth
The hypnotising and eponymous high priestess of occult rock headlines Saturday at The Underworld with a set that promises to be a firm favourite over the weekend! Joining her will be Radio Moscow, Freedom Hawk, Black Moth, The Black Wizard's and Old Man Lizard.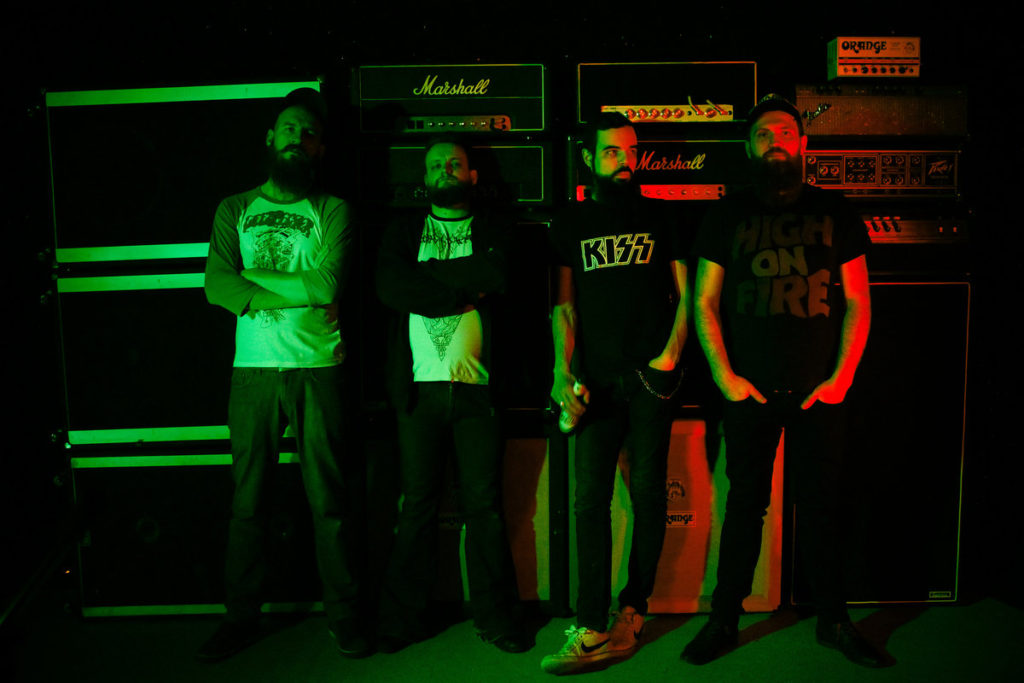 Dopelord
With arguably one of the best and most fitting names across the weekend (not forgetting Crumpet and Pist), the Polish "masters of psychedelic witchcraft" have quickly built their reputation and have become one of the favourites of the European stoner scene. Dopelord headline The Devonshire Arms with Tuskar, Lionize and Morass Of Molasses as support.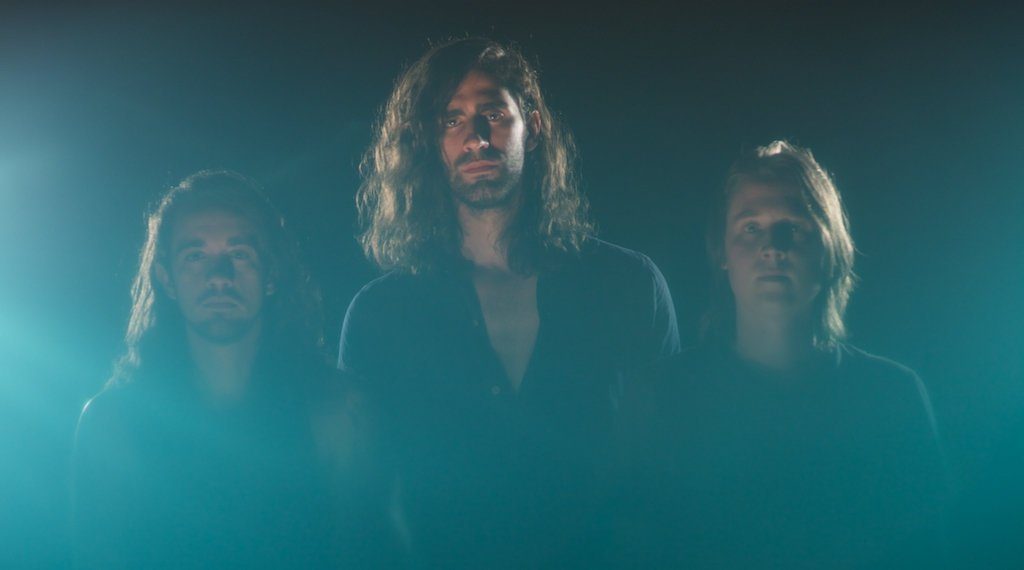 King Buffalo
The kings of psychedelic stoner rock will play a UK exclusive here at Desertfest 2018 as part of their ongoing European tour with Elder. They gained their status as psychedelic royalty after 2016s debut 'Orion' landed upon countless end of year lists. With their recently released EP 'Repeater', speculation of their sophomore is intensifying with predictions that it is on the horizon. We will have to wait and see for this one!
The Watchers
Bay-Area rockers The Watchers make their Desertfest debut as direct support to Miss Lava at the much loved pub/music venue The Black Heart on Saturday. With a wealth of experience between members Carter Kennedy (Orchid), Tim Narducci and Cornbread (SpiralArms) and guitar wizard Jeremy Von Epp (Black Gates, Venting Machine), this will be a thunderous performance in their ongoing pursuit for world domination after 2017 saw the release of their debut EP 'Sabbath Highway'.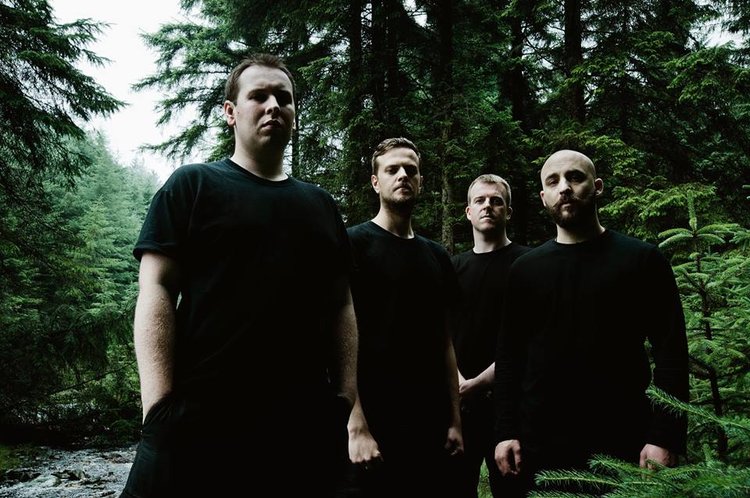 Winterfylleth
The UK's very own Black metal kings play The Old Empire stage at The Electric Ballroom with headliners including the legendary Eyehategod and grind masters Napalm Death. The Mancunian quartet have received exceptional levels of critical and popular acclaim for their brand of epic, fantastical and historically charged black metal which saw them win "Best Underground Band" at the Metal Hammer Golden God Awards 2015. With their 6th album 'The Hallowing Of Heirloom' out on May 6th, there's a good chance we may witness some brand new atmospheric acoustic tracks live on stage!