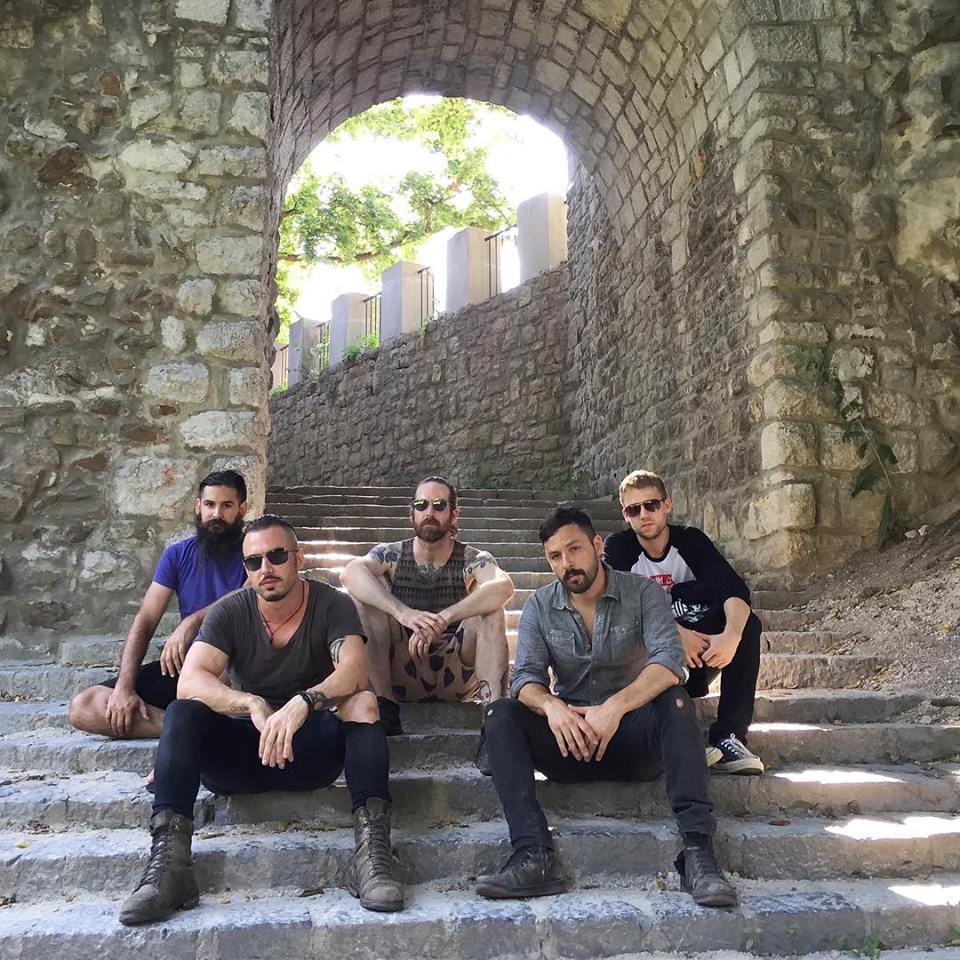 *Every Thursday from now until Chicago Open Air gets here we will be releasing an article about a band playing the festival to get you familiar with them.*
 This week's artist is The Dillinger Escape Plan.
On July 14th, the guys in The Dillinger Escape Plan will take the stage in what could be the final time in the Chicago area. The energy and raw emotion displayed by all five men are something not to miss and seeing how this could be one of your few chances left, I highly suggest you do not pass up this set. The Dillinger Escape Plan are an American mathcore band from New Jersey. Formed in 1997 by  Ben Weinman (guitarist), Adam Doll (bass) , Dimitri Minakakis (vocalist), and Chris Pennie (drummer). Named after depression era bank robber John Dillinger, the band went on to release 6 studio albums and 1 EP with Mike Patton (Faith No More, Mr.Bungle, TomaHawk, Dead Cross) on Vocals, developing an influential musical style characterized by chaotic sonic onslaughts, technical complexity, and eclectic experimentation. Known for their high energy and ,at times insane live shows, the guys have been a force in the mathcore scene for years. The band's final line-up which consists of Ben Weinman (only original remaining member\guitar), Liam Wilson (bassist), Greg Puciato (vocalist), Billy Rymer (drummer) and  Kevin Antreassian (guitarist) are currently touring for the last time and will break up later in 2017.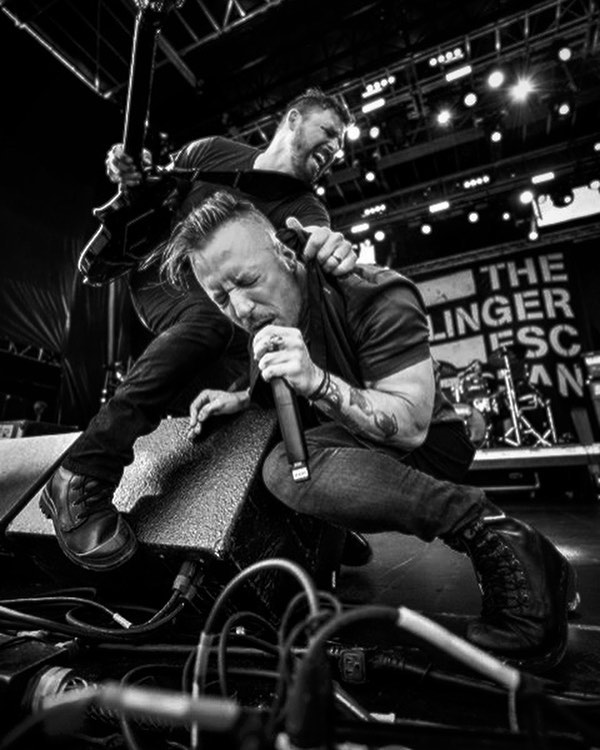 While its shocking the band has decided to go out on top, vocalist Greg Puciato sums it up best while discussing the rumors of an extended hiatus instead of a break up in a interview given last year:
"'Extended hiatus' would leave people to believe that we think that we're coming back. We're breaking up, we're not going on an 'extended hiatus.' We just feel like… This is a really weird thing to say but we really do still love what we do. We don't love it any less. We don't love making records any less. We don't love being onstage any less. And that's the hard part is that you're making a choice to stop doing something you love which sounds insane to people. But really what it's about is realizing that if you're a painter you don't just paint until you run out of paint. You don't just paint until your arm falls off. You make a decision at some time that you made a final brushstroke. Or when you make a movie you don't just film until you run out of film or hard drive space, you make a decision artistically to say 'even if I'm having the best time ever, this is the end.' So in the last few years we started to reach what felt like a thematic conclusion to our band, you know particularly Ben and I where we realized that in our lives psychologically that we were reaching sort of a resolve. And that we had used our relationship with one another and our artistic outlet together in Dillinger Escape Plan to kind of work through a lot of things as people and as a couple of people. We started to reach this resolve—a thematic resolve—and it started to show itself in our music and our lyrics. And I think we both just started to realize like 'hey, if we're ever going to draw a line and say this is over, this seems like a good time.' And we started talking about it and the fear aspect of it in a way, cause right away there was this gut feeling of 'oh shit, my safety net is being taken away.' Once you got over that fear I think we started to realize that this feels like a very empowering move to say hey, now you can look at the Dillinger Escape Plan as a body, an artistic body, not just on an album-to-album basis, but you can look at the whole band artistically and say this is what this was. And it had a beginning and it had an end and they did close the circle and it is this thing that you can look at as a whole. You know I don't like TV shows where they just go on and on and on until the ratings die. I like a movie where someone says hey this has an end and I made it and at the end I don't want to do another one. I don't want to see 'Pirates Of The Caribbean 7' you know? And I feel like once we started to wrap our brains around that we started to feel really comfortable about it. It feels correct, that's all I can say about it."
Just because the guys are calling it quits, doesn't mean their stage presence is suffering; instead they seem to be giving each show everything they have left to give. And if you need any preparation as to how these performances can go, I've included a highlight video of some of the craziest moments caught on video and that features some scenes from the infamous Virgin Mega Store performance. I pray these guys get the honor of closing the 2nd stage on Friday because a 30 minute set is not enough for Dillinger seeing how this could be one of the final Chicago showings from them. I've also included two of my personal favorites that I hope we will get to see performed on Friday. Be sure to pick up your Chicago Open Air tickets here.  Also, make sure to check out their newest album, 'Dissociation' via Party Smasher Inc as it is one of the best albums to end a career on. They will be on tour from June 8th thru August with all but one date (COA) being over over seas to make up for cancelled dates stemming from their February bus crash in Poland. We can only pray that some sort of touring is done in the states one more time as the final months of 2017 come to a close but just in case, DO NOT MISS THIS SHOW!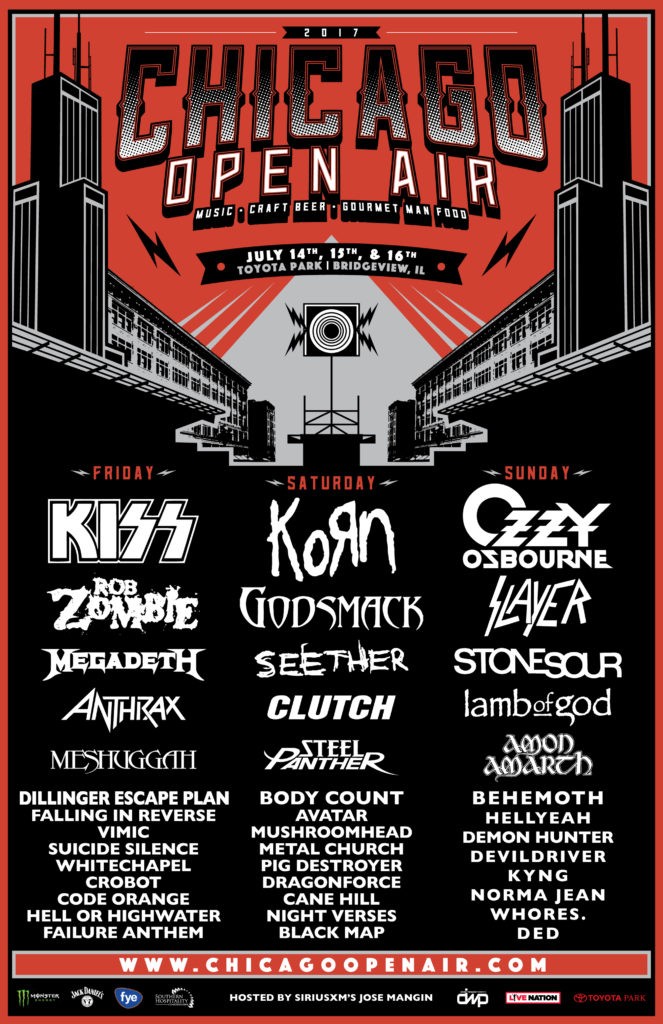 Dillinger Escape Plan 2017 European Tour Dates :
6/08 — Belfast, Ireland @ Limelight 2
6/09 — Dublin, Ireland @ Academy
6/11 — Donington, U.K. @ Download
6/14 — Munich, Germany @ Backstage
6/15 — Nickelsdorg, Austria @ Nova Rock
6/16 — Dessel, Belgium @ Graspop
6/18 — Clisson, France @ Hellfest
6/19 — Paris, France @ Le Trabendo
6/20 — Strasbourg, France @ La Laitef
6/21 — Brussels, Belgium @ AB
6/23 — Copenhagen, Denmark @ Copenhell
6/24 — Ysseltsteyn, Netherlands @ Jera On Air
6/25 — Wiesbaden, Germany @ Schlachthof
6/26 — Lausanne, Switzerland @ Les Docks
6/29 — Rome, Italy @ Villa Ada
6/30 — Cagliari, Italy @ Cueva Rock
7/01 — Bologna, Italy @ Zona Roveri
7/05 — Moscow, Russia @ Volta Club
7/06 — St. Petersburg, Russia @ Club Zal
7/08 — Neskauptstadur, Iceland @ Eistenaflug
8/04 — Wacken, Germany @ Wacken Open Air
8/09 — Jaromer, Czech Republic @ Brutal Assault
8/10 — Krakow, Poland @ Kwadrat
8/11 — Budapest, Hungary @ A38
8/12 — Zagreb, Croatia @ Mochvara
8/13 — Vienna, Austria @ Szene
8/14 — Prague, Czech Republic @ Palac Akropolis
8/15 — Cologne, Germany @ Gloria
8/16 — Leipzig, Germany @ Conne Island