After a long, grueling path of dealing with health problems on and off the road, lead singer from Of Mice & Men has announced he is leaving the band. Some of these issues led to canceling festivals and many tour dates over the last two years. Carlile has been with the band for most of its duration since it formed in 2009. Their newest album 'Cold World' was released on September 2nd of 2016. The band will continue on as four members for now. You can read his statement in the picture below that was uploaded from his Twitter account.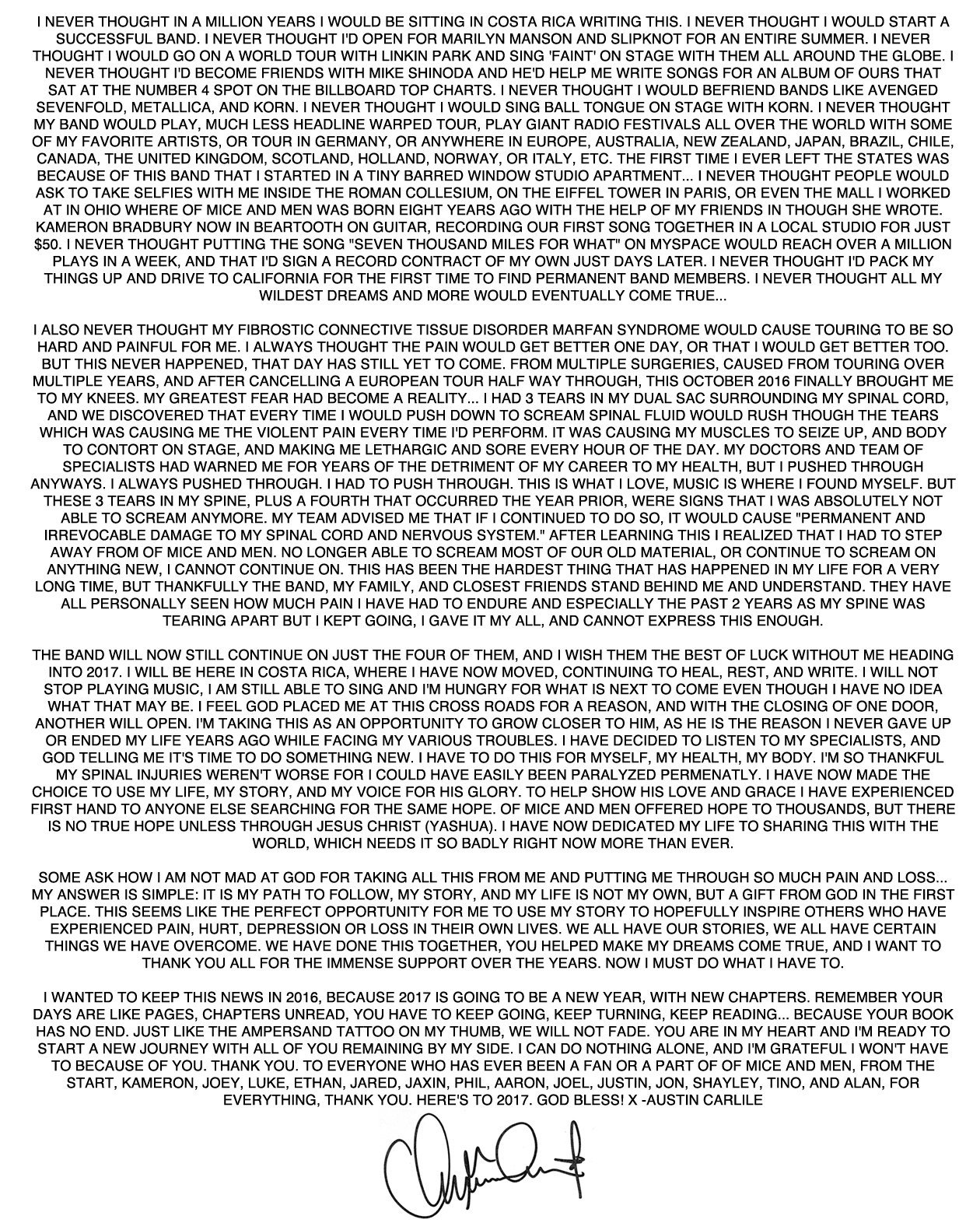 Our thoughts are with the band and Austin as they go through this difficult time.
Follow OF MICE & MEN on Facebook here.