Tactus is:
Jason MacKnight – Vocals
Ben MacLean – Drums/Programming
Steve Parish – Bass
Alec Dobbelsyeyn – Guitar
Adrian Barnes – Guitar/Vocals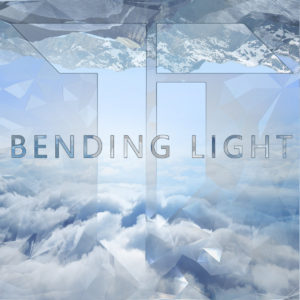 From Frederiction, New Brunswick, Canada, Tactus is a Progressive Metal band that was formed in 2011 by Rodney, Alex and Adrian, all music students at St. Thomas University as a fun and creative outlet for their creative, experimental musical musings. Once they recognized that their jam project was indeed a serious endeavor, friends Alec and Steve were added to deepen their sound with added instrumentation and wide variety of stylistic influences having a core of Metal. With a full band and a shared desire to interweave their individual idiosyncrasies into a single, laser focused sound, Tactus began writing, rehearsing and recording, knowing full well that they were onto something special and filling a void in the musical genre. Like so many other young bands, time and money to go into the studio forced members of Tactus to develop recording and production skills none of them previously had any experience with. Being a trial by fire, it took them nine months to record their first single "Ridges" in 2013 which was mixed and mastered by Gino Bambino, the guitarist for Novallo. With the desire to have music available before trying to build a fan base, Tactus was now able to promote themselves as a cohesive band. Quickly gaining traction with various music sites throughout the Net, "Ridges" hit over 4000 plays on YouTube and Soundcloud before they began releasing three other songs that were remastered, along with one additional song that eventually became their first EP release, entitled T. In the process of recording the final song for the aforementioned EP, Tactus played local shows and won the opening spot on the 2014 Protest the Hero/Intervals Canadian tour, forcing the band into overdrive as the release date for T rapidly approached. Mixed and mastered by Gino Bambino and Justin Hill (SikTh), production, CD booklet and tabs were completed mere minutes before their CD release show was live-streamed over the Internet on June 16, 2014. Shortly after the release, Rodney and Alex were amicably replaced by vocalist Jason MacKnight (ex-Cry Oh Crisis) and Ben MacLean (ex-Pharaohs) on drums as a result of other commitments. Continuing their tradition of singles releases, Tactus dropped "Resurface" (mixed and mastered by George Lever of Burials/G1 Productions) in December of 2014 with the new lineup, showing their commitment to the music, their growing fan base and overall direction. With a driving desire to release a full length album, Tactus began relentless writing while still providing a continuous supply of music including a Tactus-fied cover of The Police's "Roxanne" and an instrumental version of T called ins(T)rumental which also included "Resurface" and "Enigma", a song that had only been heard live to that point. This new version of T far outpaced the listener-ship of the original and prepared fans for what was to soon come. As with all of their releases, single or otherwise, tab for guitar and bass are included in the CD/MP3 packets.
Released a couple of months ago, Bending Light is the long awaited, first full length album for Tactus and represents the culmination of everything learned and developed over the course of the last five years. Produced by Adrian Barnes, Rodney DuPlessis and Tactus, Bending Light was edited, mixed and mastered by, none other than, Jamie King at The Basement Recording in Winston-Salem, NC. I might as well start a Jamie King fan club with the number of recent releases I have covered that he has had his talented hands in. I promise there is no affiliation, just an overwhelming string of coincidences. He definitely shares a love of the same types of music I dig, regardless. All booklet design and artwork was created by Matt Brooks and, of course, includes all of the tabs. There's the Tactus background in a nutshell. Onto the music…

Bending Light may be one of the most intelligent albums I have heard as of late. From the Tactus website, songs are "conceived, written, transcribed, and edited before they are ever learned or rehearsed, adds a level of refinement and fluidity not always found in heavier music." After a single listen, this level of musicianship, thought and consideration becomes crystal f'ing clear. Sitting down with a couple of riffs and developing music this intense and complex just does not happen when left to chance. This also assures that all of the music can be played live just as well as it sounds in a sterile recording studio where missteps can be remixed, edited and strung together as an uninterrupted sound. There is simply too much in Tactus' music to casually learn. I would liken it to memorizing The Federalist Papers, word for word and being able to recite it on command. While their overall sound is heavy and fast with a considerable dose of Mathy djent, Tactus have no problem blasting away, hitting the listener with a huge breakdown, smoothly shifting gears and flowing into a passage of wistful Jazz, softer Rock or even reflective acoustics before picking up the pace from where they left off and driving forward with the strength of a Cat-5 hurricane. There are scant few bands with the genius to pull this genre multiplicity off without becoming convoluted in sound and direction; the ramification usually being a disjointed and chaotic feel that is neither interesting nor a pleasure to listen to. Special attention has been made to assure that every heart stopping riff, hard driving rhythm, prodigious chorus and bridges between each and every musical line of thought fit together consistently without denigrating the harmonies and melodies; keeping everything musical, not just a sterile, showy blast off of technical ability. Make no mistake that every member brings a plethora of talent and abilities to the party, providing jaw-dropping playing, just not at the expense of overall feel. Furthering the emotional attachment and feel are the sang, barked out, screamed and growled lyrics provided by Adrian and Jason which could stand alone as stirring poetic vignettes telling of "love, loss and internal conflict." Like the music, themes are intelligent, complex, moving and vary within each song or from song to song and create a flow that meshes brilliantly within the virtuosic music. So well, in fact, it is hard to determine whether the music follows the lyrics or if the lyrics follow the music. Either could firmly stand alone. This kind of conundrum is exactly what makes Bending Light so damned special though. Hell, I have listened to the CD countless times now and am yet to get my head fully wrapped around the structures, intricacies and subtle cues that allow seemingly antiseptic technicality come off with such a prolific and emotive ambiance. Bending Light is fascinating and a tribute to one band's vision of what Metal can/should be. Don't let this release fly under your radar. It is too good to ignored! Mind boggling really.  There is also a special offer on BandCamp with a number of added goodies if you end up loving Tactus as much as I have!
Track list for Bending Light:
"Anamnesis"
"Aurora"
"Scimitar"
"All Roads"
"Feast or Famine"
"Colossus"
"Goliath"
"Cardinal"
"Red and Ivory"
"King of the Sky"

For more about Tactus check them out on The Web Facebook BandCamp Soundcloud YouTube Twitter