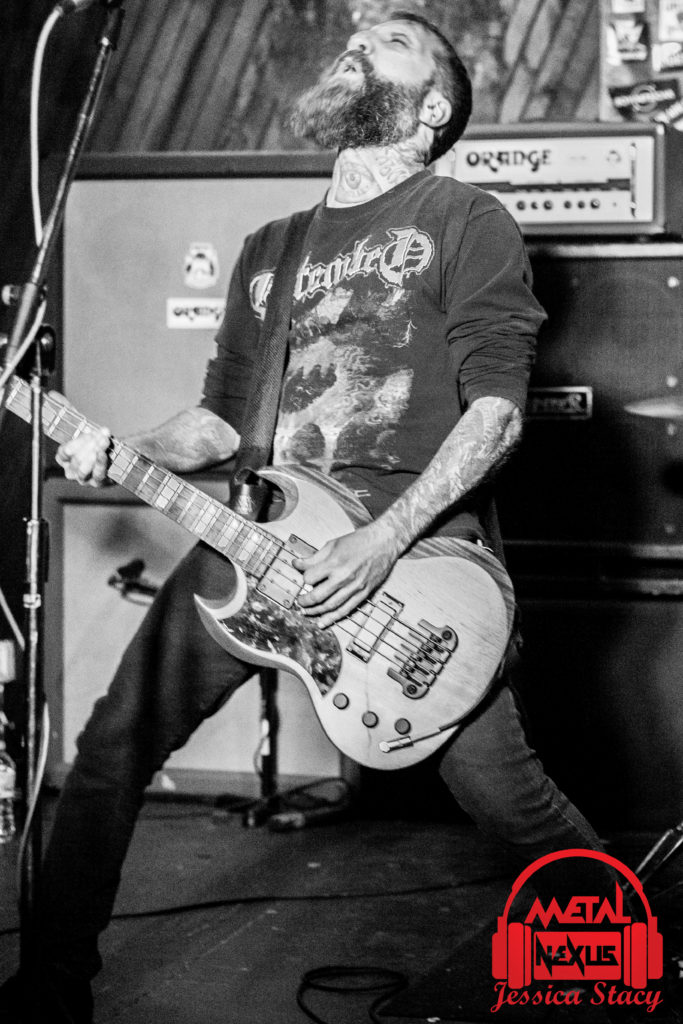 We were recently fortunate enough to attend the inaugural Doomed & Stoned Fest in Indianapolis, Indiana at the 5th Quarter Lounge. Over 20 bands played the two day festival. One of the most anticipated acts of the festival was Metal Blade recording artist and West Virginia natives Brimstone Coven. The occult rock band has been turning heads everywhere they play, and not too long ago even opened for the legendary Pentagram. That show was our first experience seeing the band and we haven't been able to shut up about them since. Brimstone Coven have these three part harmonies that aren't found anywhere else in the rock or metal world today. They bring to the table something that has been missing for quite a long time. The chemistry on stage within this band is something you can not only hear but also feel as they perform. We will be including much more about them in our upcoming review of the Doomed & Stoned Festival. In the meantime we were able to catch up with bassist Andrew D'Cagna prior to the band taking the stage and he was kind enough to sit down with us and talk about everything the band has going on.
You can follow Brimstone Coven on Facebook here.
In addition we would like to thank everyone at Doomed & Stoned for creating such a spectacular event, and making this interview possible.