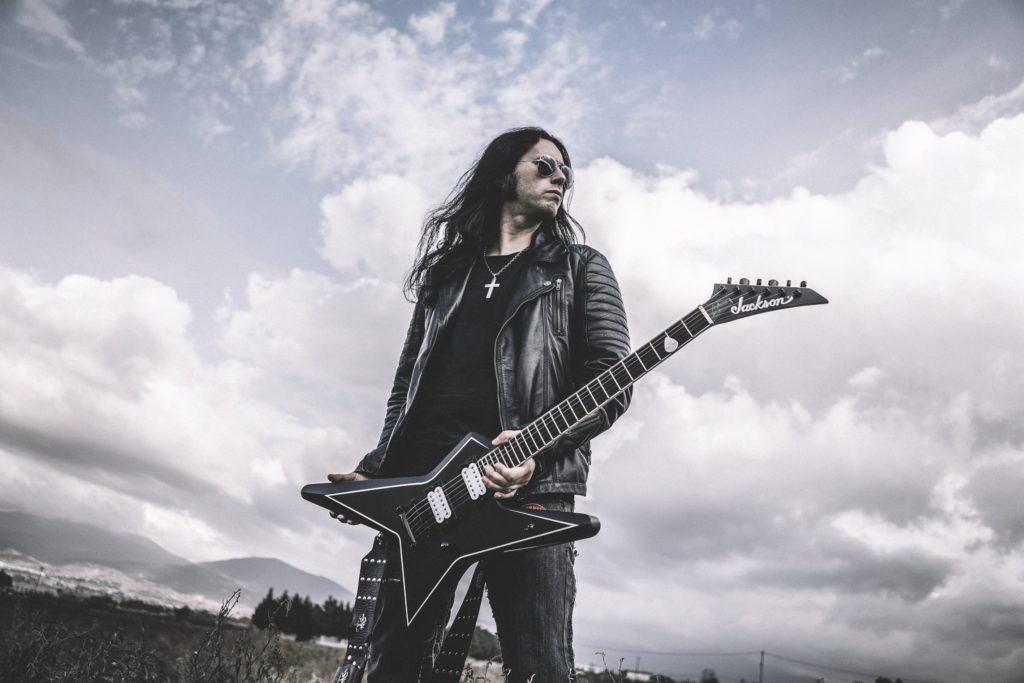 Greek guitar virtuoso GUS G may be best known for his tenure as Ozzy Osbourne's lead guitarist, but Gus has now forged his own path with his newest solo venture titled ' Fearless'! Available April 20th from AFM Records.  'Fearless' is an out of the box, extremely varied album with everything from amazing straight up rockers, to shred-fest instrumentals and everything in between.
'Fearless' comes charging out of the gate like a jackhammer with the high powered lead single "Letting Go".  With a battering ram of heavy groove opening the track the trio of GUS G. (Ozzy, Firewind) on guitar, Will Hunt (Evanescense, Black Label Society)  on drums and Dennis Ward (Pink Cream 69, Unisonic) handling bass and vocals quickly set the tone on the onslaught to come.  Dennis Ward's vocal style is much different than most vocalist GUS G. has worked with in the past.  Gus typically finds himself surrounded by some for best power metal vocalists in the business.  Dennis has a more smooth approach, relying more on melody and touch.  "Letting Go" is finished off with a tasteful blistering guitar solo that will please guitar players at any level.
The next couple of tracks "Mr. Mason" and "Don't Tread On Me" offer much more of the same with heavy grooves and slamming solos.  "Don't Tread On Me" was apparently written with Ozzy while GUS G. was touring with him and preparing ideas for Ozzy's next album.  Though Gus has stated that he didn't use any of Ozzy's parts for this effort, only the stuff the he wrote.  As a life long Ozzy fan I can only imagine the amazing melodies that the Prince Of Darkness would have laid down on this.  It would have been epic!  The title track "Fearless" blasts in next and is an upbeat instrumental that showcases why GUS G. is one of the most sought after axemen in the business.  Track 5 "Nothing To Say" is where the album starts to take a turn.
"Nothing To Say" is a beautiful ballad with soulful vocals provided by Dennis Ward. All the while GUS G. proves once again that every bad boy has a soft side as the effort features some of the most delicate guitar playing he has ever recorded.  Up next is a cover of the iconic "Money For Nothing".  Opening with the traditional sound of the original it appears that the trio is going to play this cover safe,  but that just wouldn't be very metal of them now would it?  Shortly into the Main riff of the song you can hear heavy guitars and a key change coming in like a hurricane.  At this point the guys made this song all their own.  Even taking the liberty to update some of the lyrics.  Who wants "color T.V.s" in 2018? Now we are moving these "L.T.D.s"!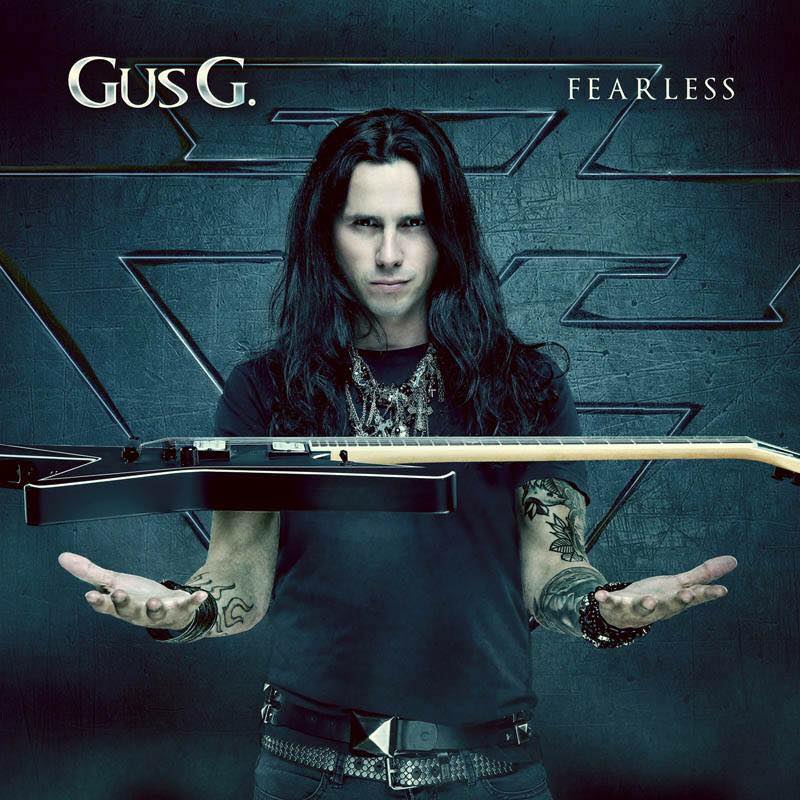 "Chances" offers up a radio friendly rocker with great melodies and stellar guitar work. While "Thrill Of The Chase" gives the guys another chance to let some of their frustrations out instrumentally.  It's a mid-tempo track that really puts GUS G. on display.  Sometimes its easier to shred than to write and perform a good solid mid-tempo cut with melodic playing that tells a story despite not having lyrics.  With "Big City" and "Last Of My Kind" the effort finishes off with some more of what makes it Kick Ass to begin with; heavy guitars, whaling vocals and tight rhythms.  'Fearless is a completely solid effort and it proves that while GUS G. isn't with Ozzy anymore, he will still continue to be a force to be reckoned with.  His star is still rising!