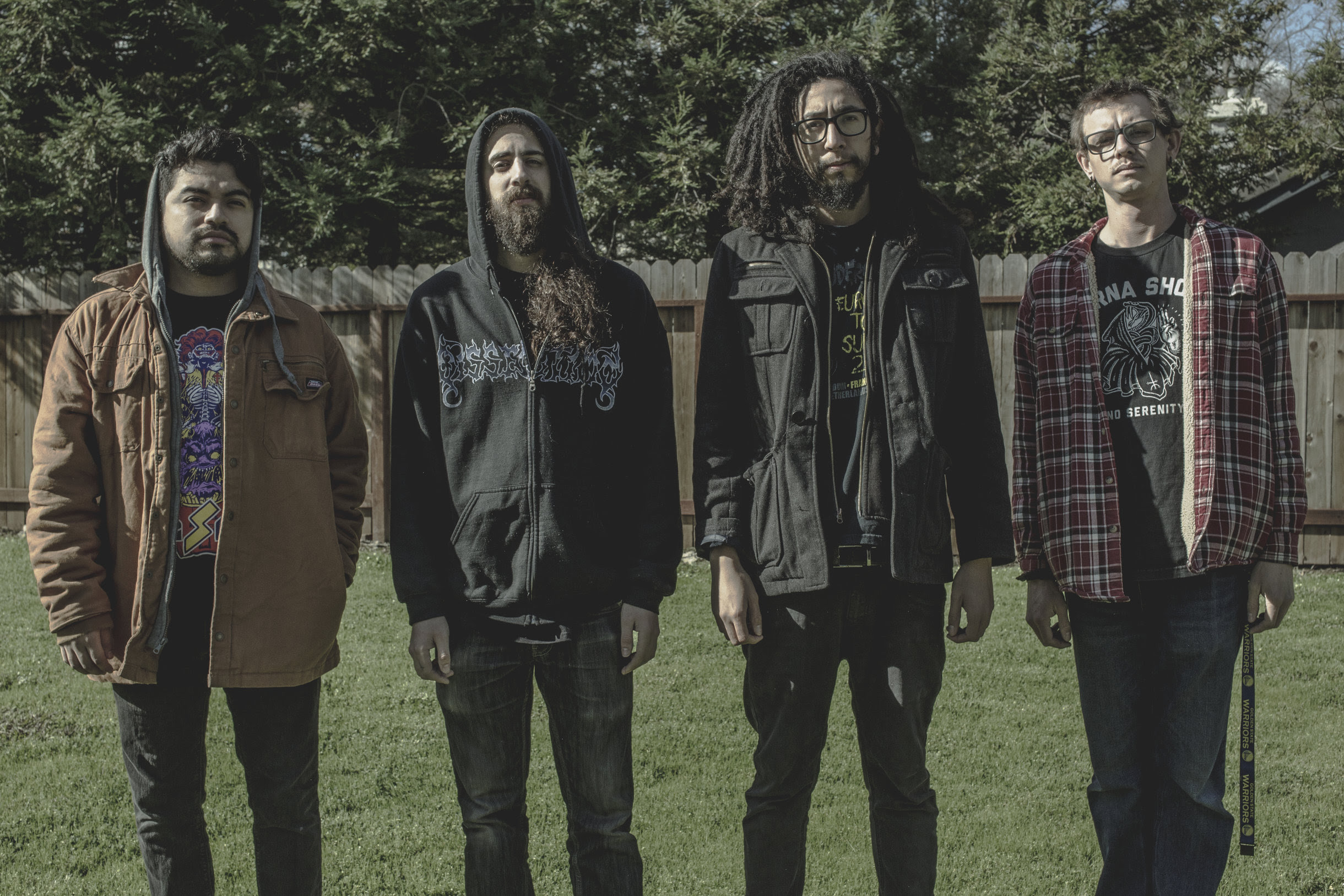 Heavy on the arpeggios, heavy on the footwork and heavy on the "bree's," FLUB is about to take you on an extraordinary adventure. A modern take on tech-death by members of such prestigious bands as RIVERS OF NIHIL, ALTERBEAST alongside former members of VALE OF PNATH and THE USER LIVES. FLUB is set to release their self-titled record via The Artisan Era on June 7th.
Born out of Sacramento, California, Flub has been in practice since their 2013 formation from vocalist Michael Alvarez (ALTERBEAST), guitarist Eloy Montez (ex-VALE OF PNATH) and RIVERS OF NIHIL drummer, Jared Klein. Alongside bassist, Matthew Mudd formerly of THE USER LIVES they have since released several EP's, while upcoming record is to be their first full length.
From its beginning, the self-titled record wastes no time in showing off the trickery of the guitar leads and blast beats. Without a doubt a traditionally fast and formulaic tech track. However, FLUB is much more than any other tech-death group. About a minute into the opening track, "Last Breath" they break into this sea-jaunty type section. Slightly catching the listener off guard but reeling them back in instantly. A little hint of prog here. In a number of the tracks, there is a very present xylophone in the background, giving a bit of a whimsy to something that is quite aggressive. It's ironic that the band with such technical prowess is called FLUB.
Said album is up for pre-order right now and may I add that the splatter LP's look amazing. The lead single, "Wild Smoke" is streaming on all platform so, check it out!