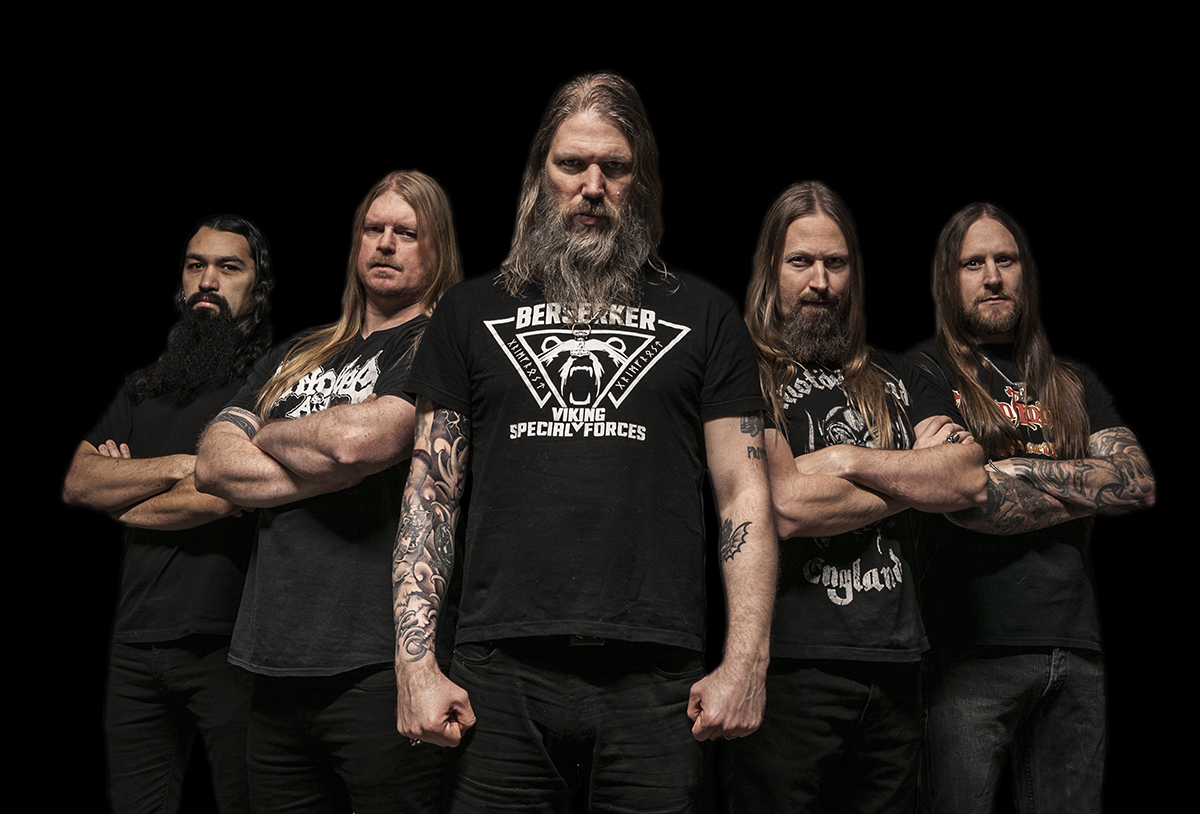 A fearsome battle cry is heard from the North: Amon Amarth, five brutish warriors from Tumba, Sweden face an army of raving fanatics from all parts of the globe. Having formed in 1992, vocalist Johan Hegg, guitarists Olavi Mikkonen & Johan Söderberg, bassist Ted Lundström, and drummer Jocke Wallgren have had plenty of experience venturing out into the world, speaking of Viking lore and fantasy, and conquering the stages of every land they set their eyes upon. 2019 marks the dawn of 'Berserker' via Metal Blade Records/Sony Music, the 11th studio album from these melodic death metal titans, and it is definitely not one that you would like to catch you sleeping. 'Berserker' is a full-on auditory assault of brutal savagery, primal ferocity, and plenty of beautiful melodies sure to please fans of Amon Amarth, both young and old.
Ambient acoustics leading into earth shattering power chords sets the tone for the album's first track, "Fafner's Gold" – which given its lyrical content is the tale of Fafner, the son of a dwarven king who was transformed into a dragon after forming an insatiable greed to horde cursed gold. This track is full of powerful riffs, thundering drums, thumping bass, and the animalistic ferocity we have come to expect with each passing album. Next comes track number two "Crack the Sky," which, if you have paid attention as of late, was put out as a single to promote 'Berserker' – and why wouldn't it be? "Crack the Sky" is as catchy as it is heavy, and boasts the iconic Amon Amarth sound we all love.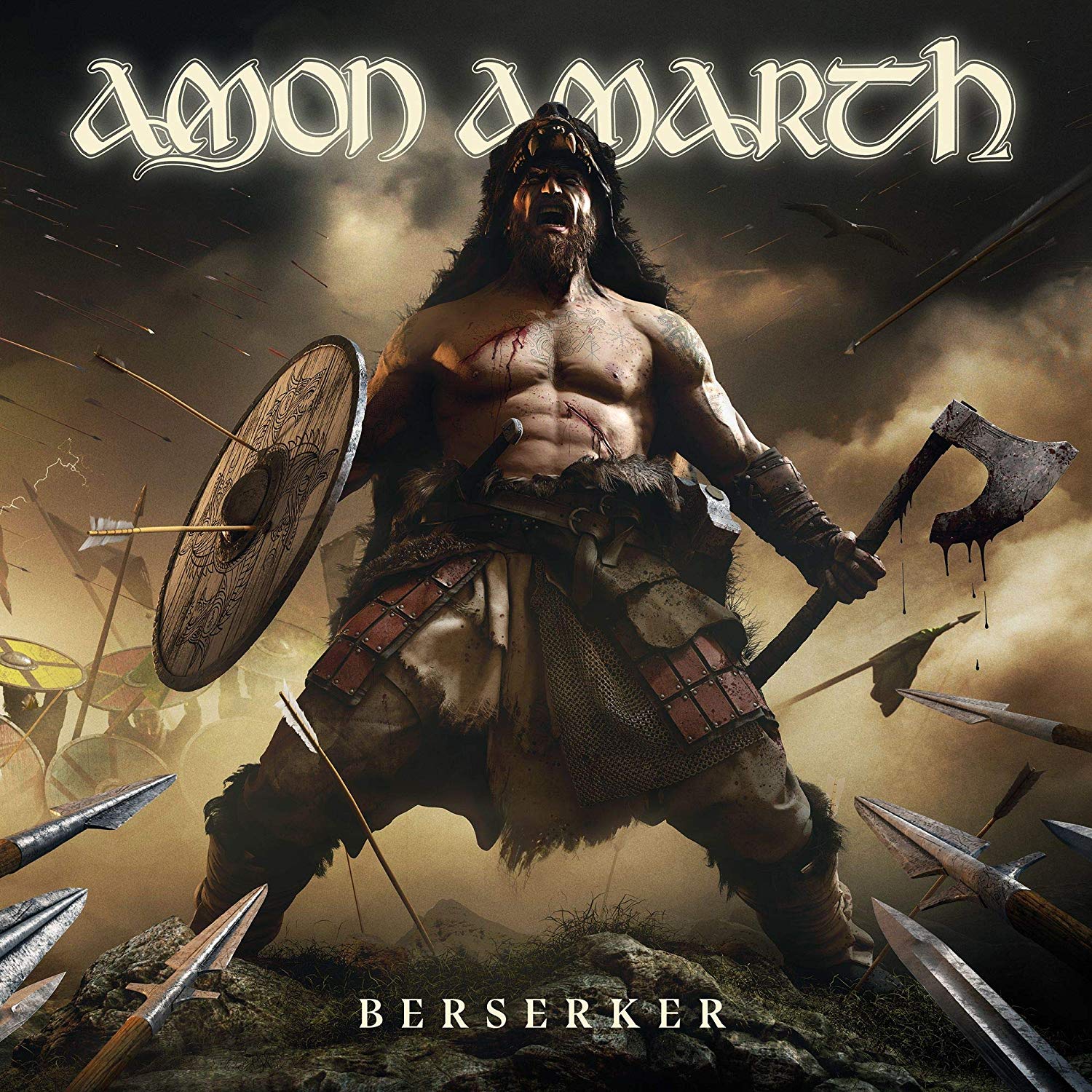 Clang! Clang! The ear-splitting sound of metal meeting stone, attacking your eardrums, can be none other than "Mjölner, Hammer of Thor," an epic, neck-breaking powerhouse track bringing serious energy and musical aptitude that once again showcases the talent of all member of Amon Amarth – but it doesn't stop there. "Shield Wall" is a battle anthem. An uplifting and energizing intro complete with crisp leads, earth pounding kick drums, and a chuggy rhythm come together to raise the morale of any who stand behind it, while the haunting lyrics of Valkyria adds plenty of substance to the album. Neither track seems to stray from the path to glory that Amon Amarth sets before them with every conquest. I personally feel that with each passing song you can kind of get the sense of the growth the members of Amon Amarth are experiencing, seemingly unafraid to venture out into new territory and try a different way of doing things, much like the Vikings they speak of in their music.
I have long thought that Amon Amarth couldn't put out a bad song, and with 'Berserker' it's starting to look pretty evident that I'm correct in those thoughts. 11 studio albums and each song has me lost in another realm, heart beating fast, adrenaline pumping, and sweat pouring. "Raven's Flight" is pure aggression and electrifying intensity, the obvious choice for a killer music video (which you can watch below). Do Olavi Mikkonen and Johan Söderbergs wrists ever get tired? Because "Ironside" takes the cake on physical endurance. "The Berserker at Stamford Bridge," a legendary tale of a single man who took on 15,000 men, is the namesake of the album – which of course means it's another well-written masterpiece. My favorite track of the album "When Once Again We Can Set Our Sails" is full of raw emotion. The vocals, the guitar, bass, and drums all come together so beautifully I cannot help but to get goosebumps and chills down my spine when I listen to it. Visions of Viking longships fill my mind as Johan Hegg's thundering voice reminds us all of what the Vikings lived for, setting sail on the open ocean in search of glory and goods as they follow their ultimate goal of reaching Valhalla.
Three more bone-crushing tracks complete the album, each bringing ferocity and fervor in the Amon Amarth way. 'Berserker' is an album truly worthy of the name: Berserkers being the ultimate Viking warriors, fearing no pain or conflict, standing tall in the face of death with axe, shield, and spear. Amon Amarth are Berserkers of the new age with one of their most aggressive and cunning studio releases to date. Mere words can't describe 'Berserker' in its entirety; it must be heard and experienced. So, grab your sword and shield and pray to the Northern Gods because 'Berserker' is here and ready for blood. Pre-order it here.