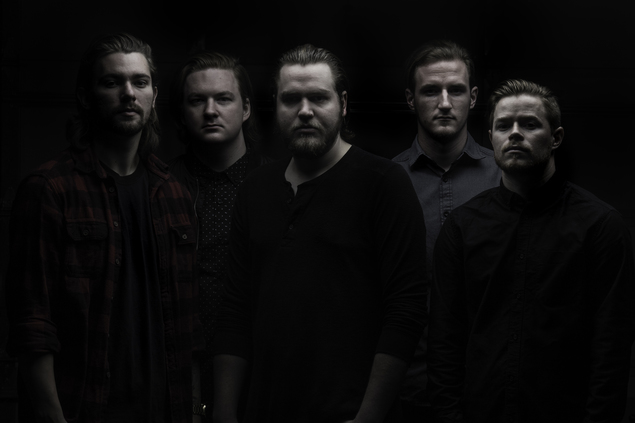 *This is part of our "Aftershock Festival 2018 Spotlight" where we branch out and focus on some of the up-and-coming bands that fans can see at this year's Aftershock Festival on October 13th & 14th.  This week, we're checking out WAGE WAR.*
Wage War are slotted to bring their unique form of melodic metalcore to the Northern California stage at this year's Aftershock Festival. The band has been bringing the heaviness since their inception in 2013 in Ocala, Florida. The lineup for the quintet includes Cody Quistad (vocals/guitar), Briton Bond (vocals), Seth Blake (guitar), Chris Gaylord (bass), and Stephen Kluesener (drums).  Signed to the Fearless label, Wage War has two full length records under their belt – 'Blueprints' (2015) and 'Deadweight' (2017), which are both produced by Andrew Wade (Neck Deep, Motionless in White) and Jeremy McKinnon (A Day to Remember). They are currently in the process of working on new material that they discuss, among other topics, during their recent interview with Talk Toomey: The Metal Nexus Podcast – which you can check out here.
Refusing to limit themselves to one style, Wage War is known to incorporate a wide range of musical influences into their sound. Most of the band members are big country music fans. Last year, the band paid homage to the great outlaw country legend Johnny Cash with their aptly titled single "Johnny Cash." Sonically, it's heavy, intense, and anything but country music, but the lyrical tone takes its cue from Cash's classic story-telling style.
As a live act, expect the moshpit to be in full effect once Wage War takes the stage. It's not just pure destruction, however, as their setlist is sure to offer plenty of melodic interludes and anthemic, crowd-pleasing sing-along sections to keep things interesting. If you are planning to attend Aftershock in October, be sure not to miss Wage War as part of Saturday's lineup for what is sure to be an exciting performance.
Get your tickets for Aftershock Festival 2018 here.