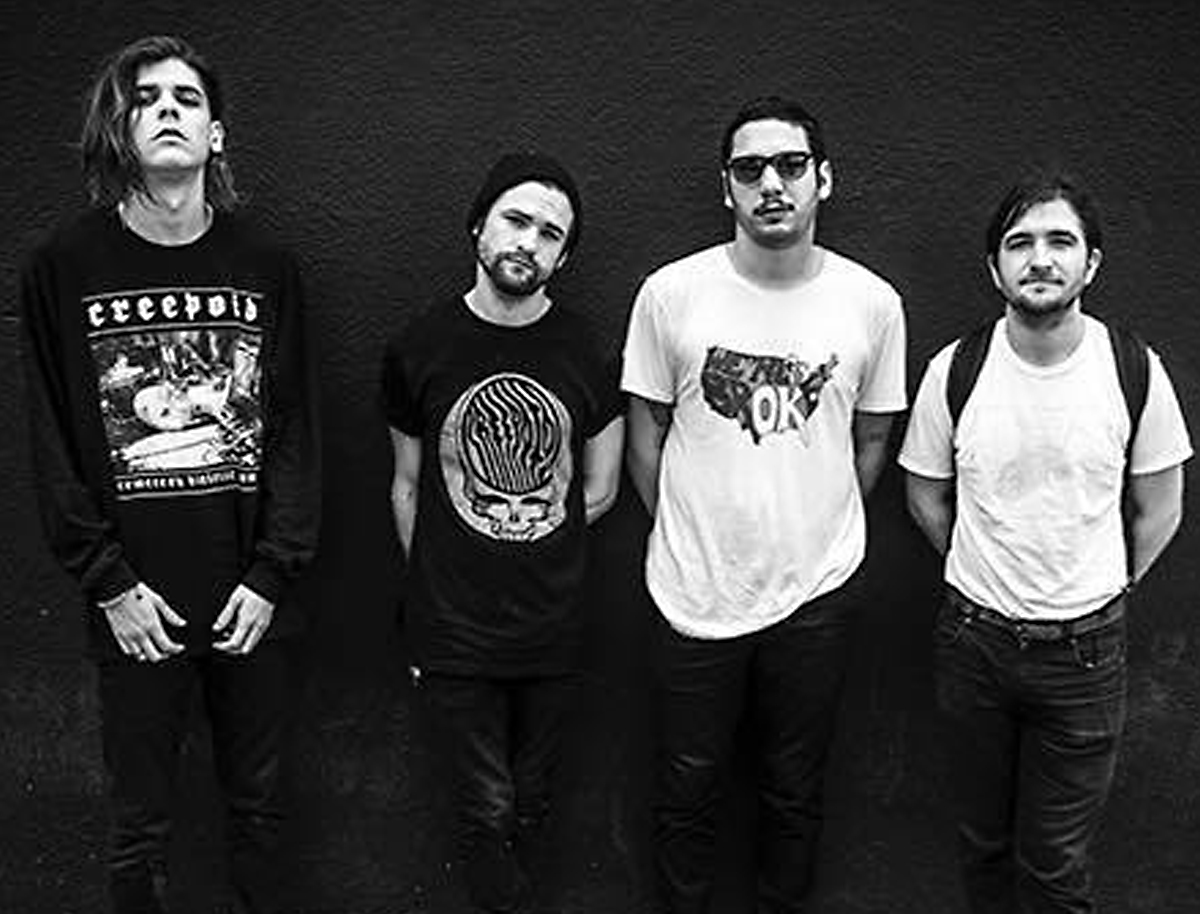 *This is part of our "Aftershock Festival 2018 Spotlight" where we branch out and focus on some of the up-and-coming bands that fans can see at this year's Aftershock Festival on October 13th & 14th.  This week, we're checking out PLAGUE VENDOR.*
One of my personal philosophies is that if your music is difficult to categorize, you must be doing something right. Such is definitely the case with Whitier, California quartet Plague Vendor who fittingly classify themselves as "voodoo punk" to describe their style of dark and abrasive, yet often dance-able form of punk rock. At times emerging through are hints of Dead Kennedys, Nirvana, and Raw Power-era The Stooges, but never to an overwhelming degree that overshadows the band's own uniqueness. Lead singer Brandon Blaine is like a pissed off Jack White with an aggressive and dissonant vocal attack that never fails to add a striking element of chaos or danger to every song. Plague Vendor's combination of raw simplicity, aggression, and catchiness will have you tapping your foot, nodding your head, and humming along while at the same time feeling a horror movie-like tension pulling you into its sonic madness. This is music that refuses to be confined by a label – and thankfully so.
Since originally forming in 2009, the band consisting of Luke Perine (drums), Michael Perez (bass), Jay Rogers (guitar), and Brandon Blaine (vocals) have been putting in the work by performing everywhere from backyard parties to festivals. They've since released two albums – 'Free to Eat' (2014) and 'Bloodsweat' (2015); and have had their music featured in multiple video game soundtracks. On their latest studio effort, 'Bloodsweat,' via Epitaph Records, Stuart Sikes (The Walkman, Cat Power, Modest Mouse) was enlisted to lend his veteran production skills. The resulting outcome is a solid record that successfully displays true power through minimalism. The album's flagship single, "Jezebel" brings all of the band's best elements together into one killer track.
When it comes to performing live, Plague Vendor doesn't hold anything back. It's as high energy and intense as one would expect from hearing their music. Blaine has a commanding and impressive stage presence and often channels his inner Iggy Pop as a physical performer. Instrumentally, they operate as an airtight, cohesive unit.
If you are planning to attend Aftershock in October, be sure to arrive early enough to catch Plague Vendor as part of Sunday's lineup – I know I'll be there for sure. Also, check out the band's awesome brand-new track, just released July 24, 2018, "I Only Speak in Friction" below.
Get your Aftershock Festival 2018 tickets here.