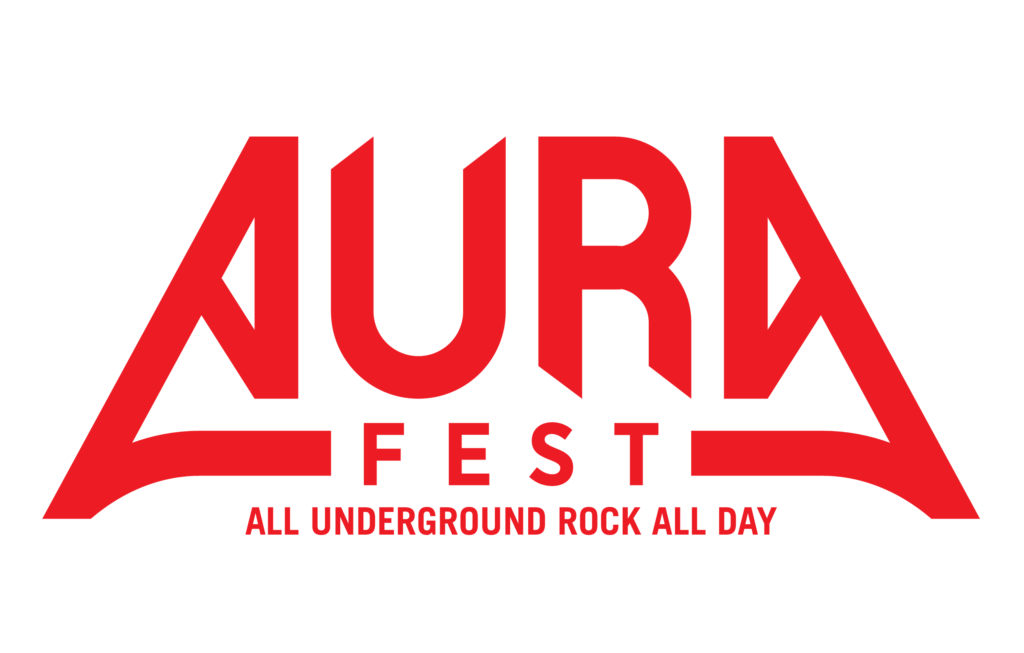 The 2018 edition of the A.U.R.A. fest (All Underground Rock Allday) is back and oh boy it could it get any better? The details for this amazing festival has surfaced, along with the line up reveal.February 17 will see Ships Of The Sea Museum Gardens In Savannah, GA, hosting this one of a kind extravaganza. The event is open to all ages which makes it even a lot more cooler. It's a spectacle where one can enjoy the all day showcase of 14 mindblowing, adrenaline packed metal and hard rock bands with some of the best grub and fun games & activities to go along with it.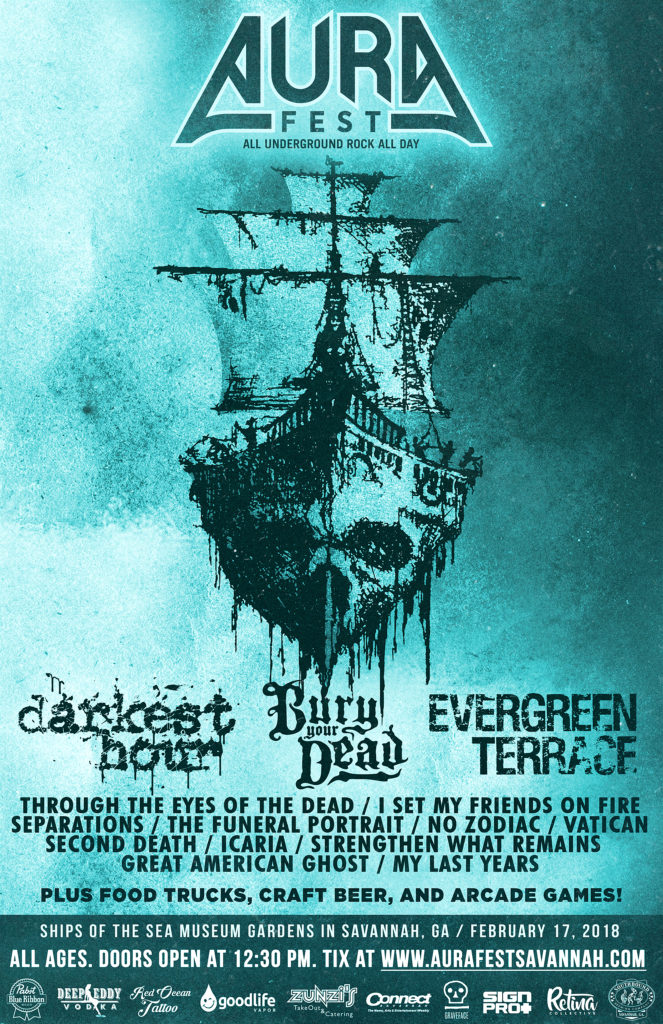 Here is the confirmed lineup:
DARKEST HOUR
BURY YOUR DEAD
EVERGREEN TERRACE
THROUGH THE EYES OF THE DEAD 
I SET MY FRIENDS ON FIRE
THE FUNERAL PORTRAIT
SEPARATIONS
NO ZODIAC
VATICAN
SECOND DEATH
ICARIA
GREAT AMERICAN GHOST
STRENGTHEN WHAT REMAINS
MY LAST YEARS
Along with the kick ass music, there are tons of activities to keep your mind busy and let you have some fun. There are activities like Revive In Five which is a professional massage by the Virginia College, a cool PBR game named, 'Pabsketball'. And there are some arcade games, without which a festival results in a lacklustre effort. Arcade games are provided by Graveface Records and The Wormhole. Food trucks that will serve you the best of finger licking grubs are as follows, Dark Shark Taco Attack, Windy City Savannah, Savannah Square Pops, Big Boy Cookies, and The Sentient Bean.
Tickets are open for early booking now and cost about $28 and at the gate, it's going to shoot up to $33. Tickets for VIP are priced at $45 and if you opt for this, you will get a free gift bag By Southbound Brewing Co., access to Private VIP Lounge and bar (ages 21+ only) at the event, and meet and greet with performing artists. Amazing offer right?
A.U.R.A. Fest began in 2000 with the inaugural event at Tybee Island's American Legion. Since then, there has been 9 festivals in three cities, with performances from the best local, regional, and national  underground rock and metal bands. In 2017 A.U.R.A. Fest returned to Savannah with the most ambitious festival yet at Ships of The Sea Museum. A.U.R.A. Fest 2018 will return to Ships of The Sea with 14 amazing bands, more fun activities, and some of the best food trucks in town!
More details HERE!
Ticketing links HERE!
Check out the promo for A.U.R.A. Fest 2018,
If you have never been here and are skeptical about your dime's worth, here is a short clip of the highlights of how things went down at the A.U.R.A. Fest 2017.