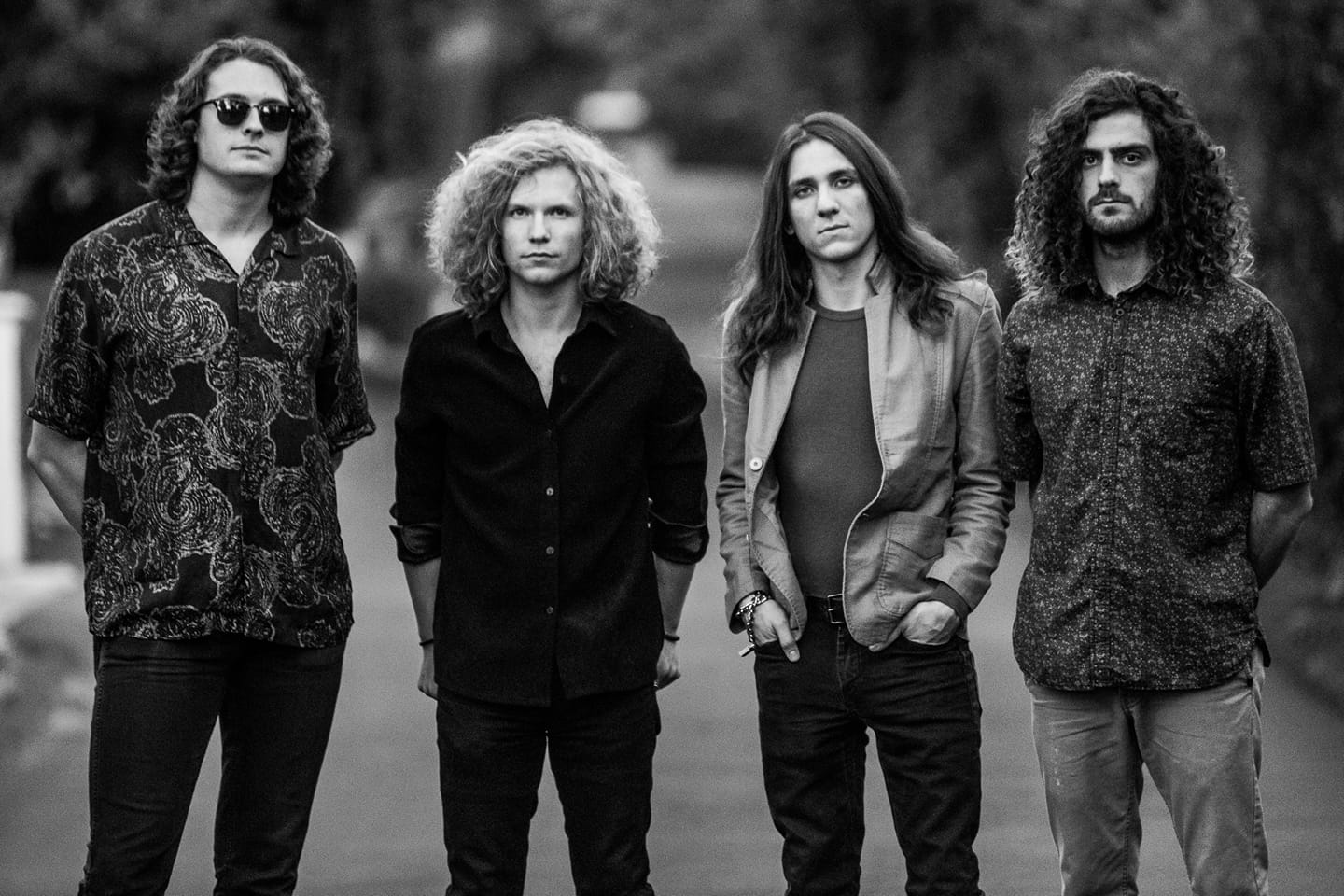 *This is part of the "World's Loudest Month" segment where we branch out and focus on bands that fans can see at this year's biggest music festivals during the month of May, 2018.  This week, we're checking out Joyous Wolf.*
Appearing on both the Rock on the Range and Carolina Rebellion festival's roster this May are Southern California's throwback rockers, Joyous Wolf. Since forming the band in 2014, they have been wowing audiences with their refreshing brand of bluesy, modern-style, classic hard rock sound and electrifying live performances. A huge part of that onstage electricity is powered by lead vocalist Nick Reese who impressively channels his inner James Brown and Jim Morrison as he shakes and shimmies like a bonafide old soul frontman – ladies beware. Throw in some jumps, a flip, and a few splits that would make David Lee Roth stand up and take notice, a tremendous voice that are equal parts Eddie Vedder, Bob Seger, and Robert Plant, and you have one dynamically entertaining individual in Reese.
Make no mistake, however, the rest of the group are no slouches either. Drummer, Robert Sodaro, who originally met Reese back in the sixth grade, provides the powerful and soulful backbeat for the quartet. Greg Braccio, who brings his bluesy bass-plucking skills to the mix, first met Sodaro back in the private high school they both attended. Guitarist, Blake Allard embodies a bit of fellow Gibson axe-wielder Jimmy Page, particularly during his tripped-out slide guitar moments and mind-blowing solos. By sheer chance, Allard was first discovered by Reese in the acoustic room at a local Guitar Center. The whole encounter only lasted about 15 minutes and included a Credence Clearwater Revival, "Born on the Bayou" jam session before the two ended up exchanging contact info to form Joyous Wolf soon after with the other members.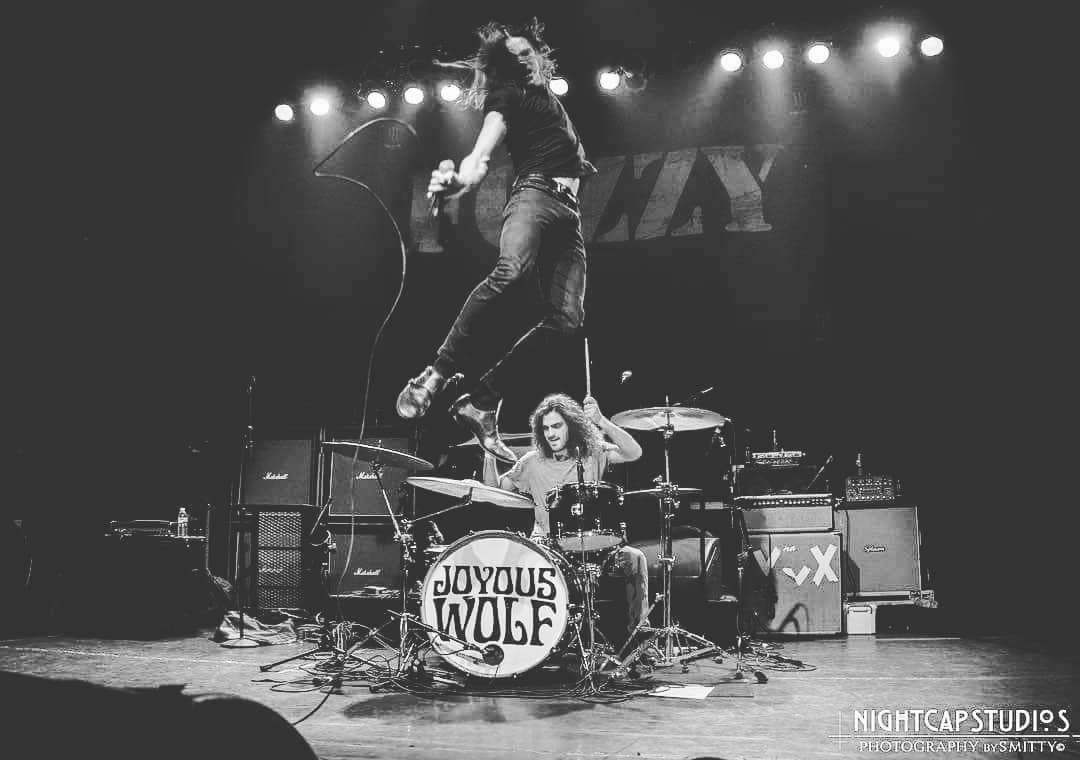 Joyous Wolf has an official music video for their single "Mountain Man" which you can view in the link below. As impressive as the luxurious hair these guys are rocking in the clip are the Pearl Jam meets Led Zeppelin vibes of this catchy, bluesy rocker.  They have a handful of other live videos and unplugged performances available as well and the "Mountain Man" single is available for purchase here.
One of my personal favorite tracks of theirs is "Turning Blue," which you can also view below. It's a sultry, climax-building gut-wrencher with a bit of an AC/DC "For Those About to Rock" feel to the intro and outro. Vocally, Reese pours heartfelt soul all over the track, particularly during the ending climax. Definitely a must-listen.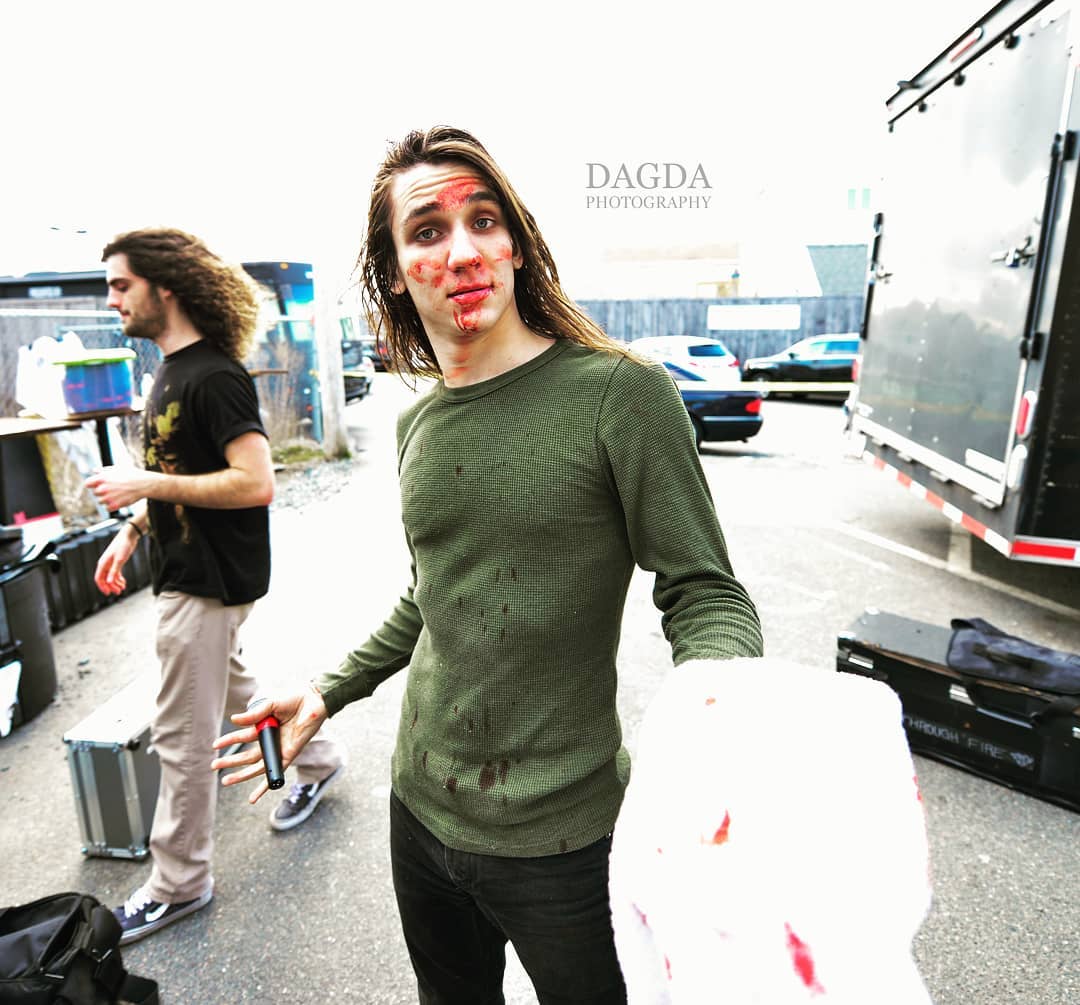 If you're planning to be amongst the attendance at either Rock on the Range or Carolina Rebellion this May, be sure to add Joyous Wolf to your itinerary. Check out the links below to get familiar with the kickass tracks they have available, and maybe if you sing along and cheer loud enough while you're there, you'll be lucky enough to see Reese rock so hard he injures himself like he did last Sunday when he broke his nose during the second to last song! Now if that's not rock n' roll, I don't know what is!
Get your tickets to Rock on the Range here, and Carolina Rebellion here.