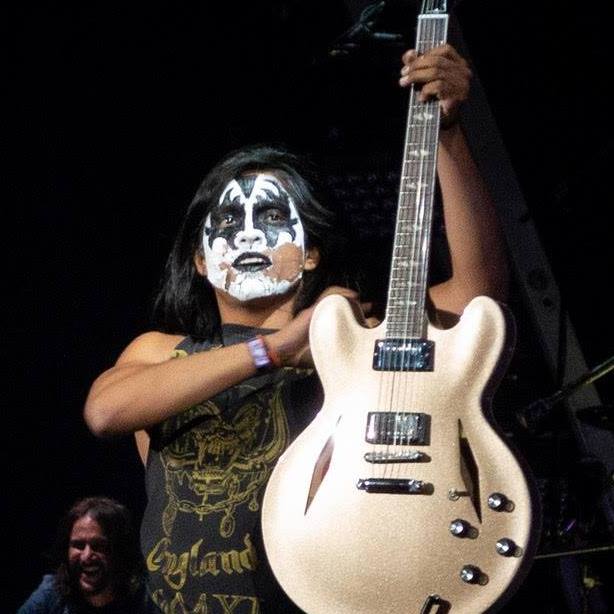 If you've been following the internet recently, you most likely have come across a new viral video of Austin, Texas artist, Yayo Sanchez – or as Foo Fighters frontman, Dave Grohl dubbed him, "KISS guy." The video shows the 25-year-old Sanchez performing "Monkey Wrench" onstage with his favorite band, Foo Fighters, while wearing full Gene Simmons' "The Demon" face paint. In an interview with KVUE ABC following the event, Sanchez described the experience by saying, "It was nuts, man. That was definitely the best day of my life, hands down."

As seen in the video, Sanchez, who was randomly chosen out of the huge audience on April 18, 2018 at the Austin360 Amphitheater, appears completely comfortable in the spotlight and takes to the stage like a true performer. Clearly, he must have rocked crowds before. Which inevitably brings up the burning question in everyone's mind – who the heck is this "KISS Guy?"
Since the age of nine when his dad first introduced him to KISS and bought him his first guitar, Sanchez has been hooked on rock n' roll and decided to make it his career. Having started his musical journey at such a young age, Sanchez has already accomplished quite a lot. He's had the rare opportunity to work and jam with a number of monumental names in rock n' roll including Slash (Guns n' Roses), Carlos Santana, Bruce Kulick (KISS), Brent Fitz (Slash), Billy Gibbons (ZZ Top), Scott Ian (Anthrax), Roger Daltrey (The Who), Paul Stanley (KISS), and Roger Taylor (Queen). He has a full US tour under his belt and opened for such rock legends as Quiet Riot and LA Guns.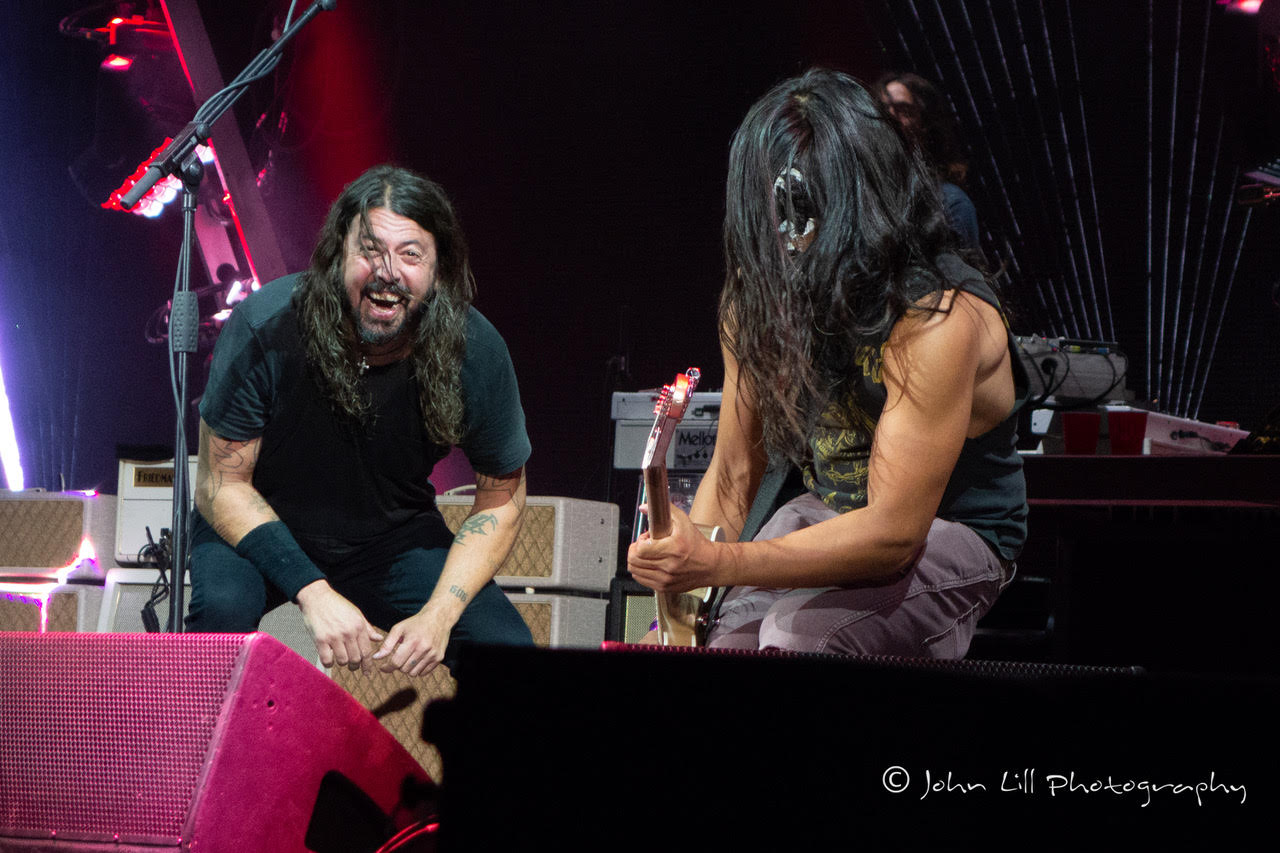 Being around so many established names in the biz has certainly helped mold Sanchez into the passionate, talented, and driven musician he is today. Of all the legends he's had the opportunity to learn from, the advice of Carlos Santana resonates with him more than most:
 "I met him and we talked for a while about gear, girls, life, happiness and spirituality. But the thing I'll never forget is what he whispered in my ear before I left. He said, 'Yayito, you're gonna make it huge, man. Don't let anyone bring you down and don't be afraid to be chingon!' Which, in Spanish, means 'Don't be afraid to be a motherfucker!'"
Today, as a vocalist and multi-instrument musician, Sanchez continues to write and perform his own brand of electronic-infused rock n' roll. He currently has two exciting singles available for purchase – "Mothership" and "The Call" which you can grab here.