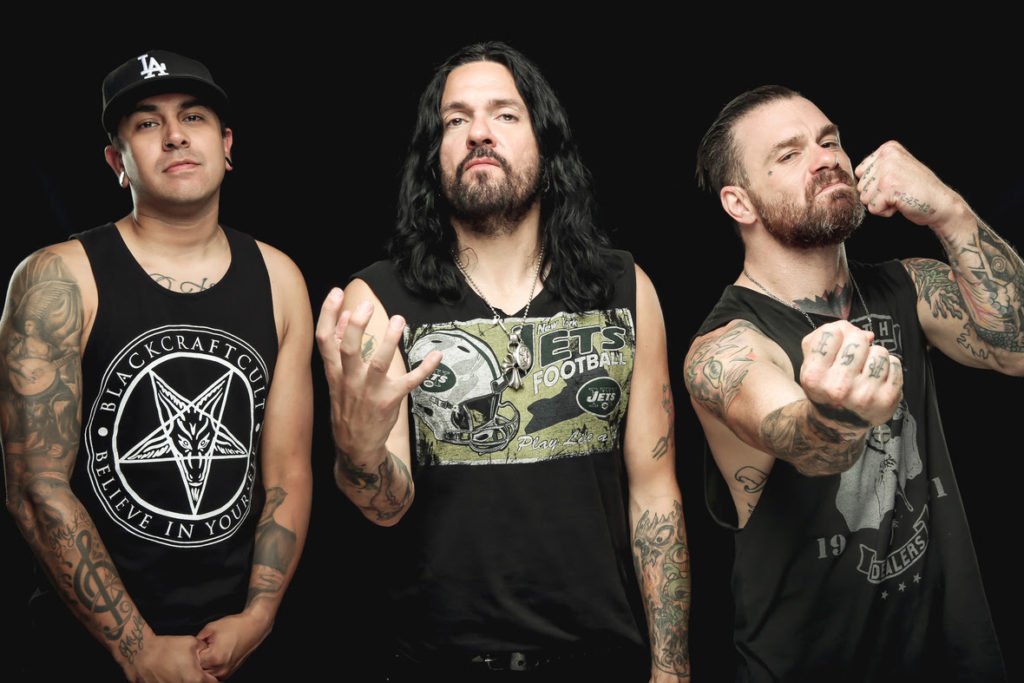 American power trio PRONG has premiered the official music video for "Forced Into Tolerance," off of their 2017 released "Zero Days" via Steamhammer Records. The band's chief Tommy Victor explains the rebellious nature of the new music video, as follows,
"It represents the no frills, "in your face" relentlessness of the track. It's our response to being told what to think and believe by everyone. Enjoy!"
They have also announced the continuation of their Zero Days tour with a series of West Coast dates alongside POWERFLO. After a solid year of touring with the likes of TESTAMENT, OBITUARY, SEPULTURA, and EXODUS, as well as filling key slots on the European Summer Festival Circuit, the band now brings it back home to the states, including a highly coveted, co-headlining run with HELMET.
Pioneers of the alternative metal genre, PRONG have continued to re-invent themselves by challenging the status quo every step they take, as seen on their 2017 release, 'Zero Days'.
Distilling hip-hop, heavy metal, punk, and rock into a potent sonic strain, POWERFLOlives up to its name. The vision of GRAMMY Award-nominated CYPRESS HILL spitter Sen Dog, guitarist Rogelio "Ray" Lozano, BIOHAZARD vocalist and guitarist Billy Graziadei and ex-FEAR FACTORY bassist Cristian Olde Wolbers, the band draws on this powerhouse pedigree to collectively smash boundaries with their 2017 self-titled debut.
Check the tour dates HERE!
As for now, headbang to the new tune?