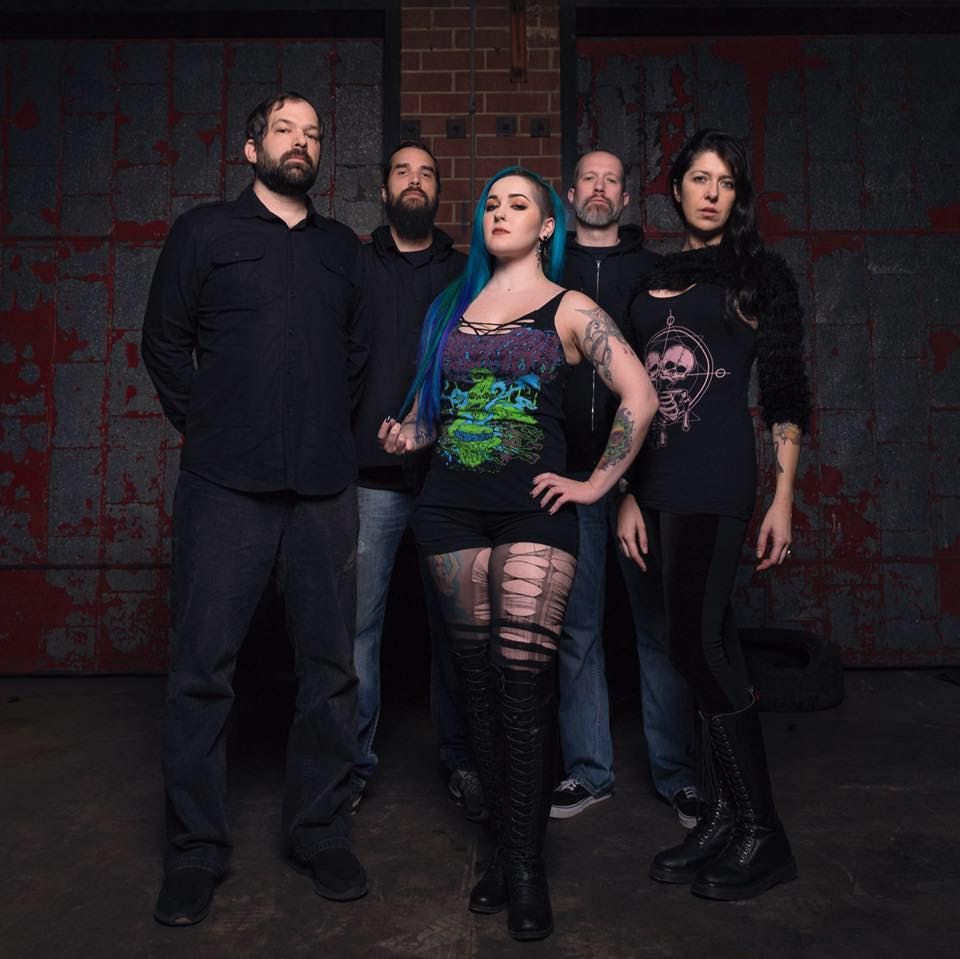 Delivering hard hitting metal from Salisbury NC, BLACKWATER DROWNING have made a name for themselves playing on some of the biggest stages in the underground scene. With their mix of technical musicianship and brutal vocals, the band has shared those same stages with many international recording acts.
With the start of the New Year, the band made their way back into the studio to begin working on their follow up to their debut release, "Deity". The first track from the band's newly announced "Ruthless" EP, "Violent Ends", shows an evolution of the band, shining more light on their drummer, Chris Peavy, along with the addition of a rhythm guitarist, Chris Jones. Lead guitarist Jeremy Bennett shows off his fretboard pyrotechnics, with vocalist Morgan Riley delivering her signature brutal vocal delivery as well as added screams from Bassist Aria Novi. The new track is really borderline death metal vocals with almost the same temperament as that of death metal. The drums are hit with significant intensity, more than that the riffing is heavy, tuned down and perfectly blends together with Morgan's tight vocal delivery.
With the release of new music, the band wanted to release their first music video, to give fans a look at what their live shows look like as well as to showcase each member of the group. The video was filmed on location at the Historic Milestone Club in Charlotte, NC. The Milestone, being the main stopping point for many underground bands as they make their way through the state, has developed a legacy in the local and underground music scene. It is currently one of the last independently owned and operated clubs in the Charlotte area, giving many bands the opportunity to take the stage and carve their own piece of the venue's history.
The music video was filmed and directed by James Geiser and was co-directed by Megan Waller. Also released was a four-part Behind the Scenes Miniseries, filmed by Sabrina Lee of the HD Boyz.
BLACKWATER DROWNING is:
Vocals: Morgan Riley
Bass/Backup Vocals: Aria Novi
Lead Guitar: Jeremy Bennett
Rhythm Guitar: Chris Jones
Drums: Chris Peavy