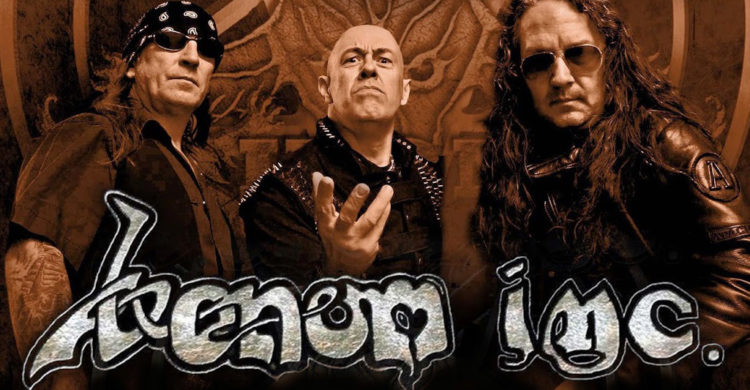 Venom Inc is not to be confused with the original black metal band Venom. Former Venom members have in fact created the band Venom Inc, former drummer Abaddon is in it next to vocalist/bassist The Demolition Man and guitarist Mantas. It is really cool that they created a new band, so great that they are still making music! They reunited in 2015 where they played at the Keep It True Festival, they raised from hell to play once again some heavy music for us. They will release their debut album 'Avé' on the 11th of August this year via Nuclear Blast which they signed to just 2 weeks ago. We are in for a hell of a ride!


Prior to the release of the song above they created the song "Dein Fleish" on the 8th of June (linked down below). With this they officially announced their upcoming album 'Avé'. But today we will be talking about the second song from the album that goes by the name of "Avé Satanas". This one has been released today, 7th of July and it already makes me excited for their whole album. 
The song is magical, coming from the masterminds of Venom I would't expect less. It for sure has a dark vibe to it and when the vocals kick in the song is completed. The song is obviously heavily inspired by satanism but that only makes it better! The subject is really dark and it spits agressiveness, it also is melodical and it has a guitar solo included. What more can you ask for? Really looking forward to their whole album!
Can't wait till its release? Pre-order it! Click HERE for the EU shop and HERE for the USA one.
Support Venom Inc on facebook as well!