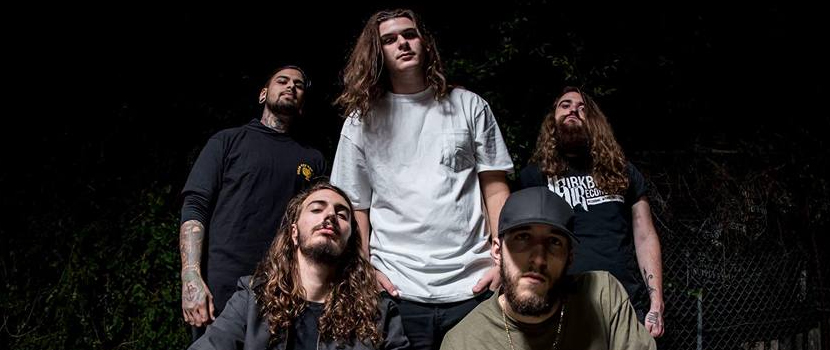 After their official break up beginning this year they announced yesterday that they are finally back together, but, the great news doesn't stop there. Tyler is back on the vocals as well!

After they created a couple EPs and 4 insanely violent albums Traitors seemed to be doomed when they decided to break up but after some months they came back to claim their righteous spot in the metal community. Their style is one you can't fuck with, they are back to kick some ass!
Read the official statement below:
"At the beginning of this year, we made the decision to lay Traitors to rest. Due to the departure of our vocalist Tyler, we felt it was best to end things the way they started, with the original founding members. 
Unfortunately life's stresses had come into play & for most of us, trying to juggle our personal lives & the band after 5 constant years of nonstop grinding/hard work became a breaking point. Losing jobs, relationships, friends, homes & much more due to the intense amount focused on Traitors, eventually lead to problems & mixed emotions within the band which pushed to the decision to end the group & move on individually trying new things/finding more stability in our lives.
Sooner than later, the feeling of emptiness & regret began to grow in us. Days turned into weeks & into months, & more & more we began to realize just how much we missed this band & mostly, all of you. 
After careful planning & talking countless hours over the last couple weeks, we all decided there was no way in hell we can let this story end this way. So if you haven't guessed just yet, we are very excited to announce that WE'RE BACK! & yes, with Tyler on vocals!!!
This wouldn't have ever been possible if it wasn't for the support we received from every single one of you while we were away. From the bottom of our hearts, thank you for never stopping believing in us. 
We have a brand new single we will be dropping in the next few days & a tour announcement coming soon. Damn it's good to be back 
? see you all soon!"
-Traitors 
(Tyler, Stephen & Alan)
I am just as exited as you are, but don't worry because we will keep you updated. For now, enjoy their prior albums and songs and let the grind continue!
Traitors full line-up:
Tyler Shelton – Vocals
Alan de la Torre – Guitar
Mikey Ingram – Guitar
Dave Moore – Bass
Stephen Arango – Drums