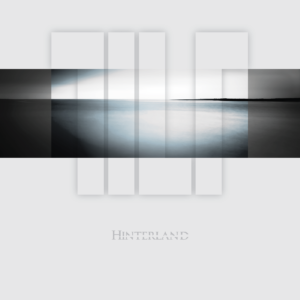 Progressive Rock fans rejoice! Steve Vantsis, David Stewart, PJ Dourley, Paul Humphreys and Robin Boult along with John Beck and John Mitchell have joined forces to create TILT. For the uninitiated, Vartisis, Stewart and Boult are better known for recording, writing and touring with legendary FISH for years. Yes, THAT FISH! Steve Vantisis was also the primary songwriter for FISH's "13th Star" and "Feast of Consequences". With augmentation by It Bites keyboardist John Beck and guitarist John Mitchell (Lonely Robot, Kino, Arena and It Bites), expectations are extremely high with their much anticipated release of "Hinterland" on June 30th, 2016. Metal Nexus recently obtained a copy of it from Mr. Vantsis, and let me tell you, it is simply amazing!
After hearing this brilliant CD, my mind spun so I immediately bought both of their EPs ("Assemblage" in 2014 and the critically acclaimed "Million Dollar Wound" in 2009) to see the development of TILT's music and sound over the past six years. Just Damn! This is jaw-dropping and awe-inspiring material. So complex. So deep. So full. So dynamic and rich in texture and tone. A dazzling mix of electronic, acoustic guitar and piano, Hard and Progressive Rock sounds with passages of beautiful ambiance and Eastern dissonance. Stellar acoustic and electric guitar work vary from the funkiness of Dave Matthews to the heavier stylings of Lenny Kravitz and everything in between. Ever-present piano, keyboards and electronic sound add to the depth of field solely identifiable as TILT. "Hinterland" has everything going for it no matter what type of music one prefers. Songs included in this epic, musical journey are: "_Assembly", "Hinterland", "Against the Rain", "No Superman", "Growing Colder", "Strontium Burning", "Bloodline" and "Disassembly_". Vocals range from Seal-esque cleans in "_Assembly" to the raspiness of Peter Gariel or Don Hendley throughout. Mature and emotionally charged lyrics are icing on the TILT take on music. Tear jerking in songs like "Against the Rain" and "Growing Colder", driving and upbeat in "Hinterland" and "No Superman", there is not one second of wasted words or notes in this release. Songs range in length from about five minutes to almost ten with the ebb and flow of such legendary Progressive Rock bands like Yes, RUSH and Kansas; and yes, TILT is in the same league. I do not say this lightly as I hold these three bands in the highest of regard. TILT is that great. Words simply cannot give "Hinterland" the justice it so richly deserves! Genius and virtuosity seethe through its entirety.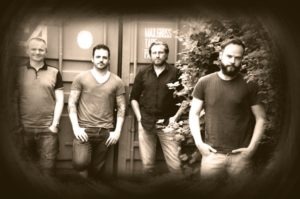 "Hinterland" is an original take on Progressive Rock that is unforgettable and powerful. Arrangement and production were handled exquisitely by Steve Vantsis and mixed by John Mitchell. Being five years in the making, TILT has achieved a very near perfect album with "Hinterland". There is nothing here left to chance. With such a well rounded sound, moving lyrics and depth of talent, this is sure to be one of, if not the best Progressive Rock release this decade. Pre-release orders are being exclusively distributed by Burning Shed (Burning Shed Store Link) and include an exclusive, signed postcard from the band. Don't hesitate for one second. This is an investment in some of the best music available. Be prepared to be spellbound and spend hours listening to "Hinterland" over and over though. There is simply too much in the sound and brilliance to pick up on one pass. It is undeniably a classic in the making!
More information on TILT can be found: Web  BandCamp  Facebook  YouTube