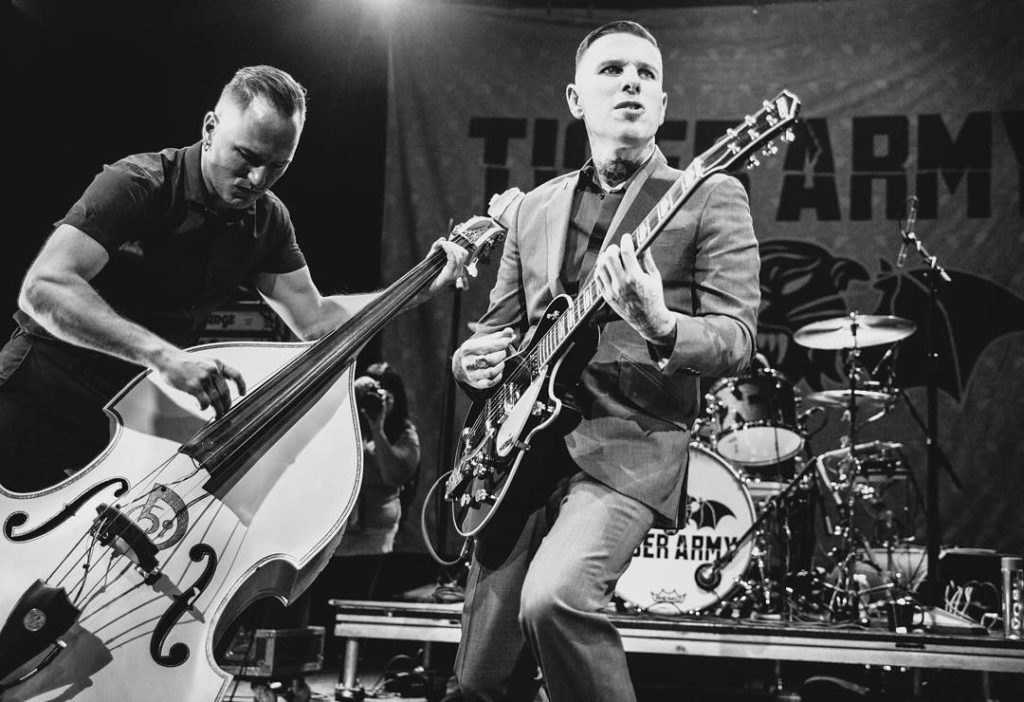 TIGER ARMY has released a music video for their new song "Dark and Lonely". The track is off of the band's newest album 'V•••-'. The video is inspired from Troy Paiva's iconic photography.  
See TIGER ARMY on Tour this fall.
After almost a decade of worldwide touring, TIGER ARMY went into semi-dormancy after completing the tour cycle for "Music From Regions Beyond" (produced by the late, great Jerrry Finn); emerging periodically to play the annual Octoberflame festival and select other shows while bandleader Nick 13 released and toured on a self-titled Americana solo album.
​​In 2014 writing & preparation for a new TIGER ARMY album began, with recording beginning the following year.
In March last year, Tiger Army released a music video for their new song "Prisoner of the Night", off of their latest release, full length album, 'V•••-'. The album ​was released ​late last year ​via Rise Records, and was the first TIGER ARMY studio album in nine years, ​the follow up to 2 'Music from Regions Beyond'(2007)​.