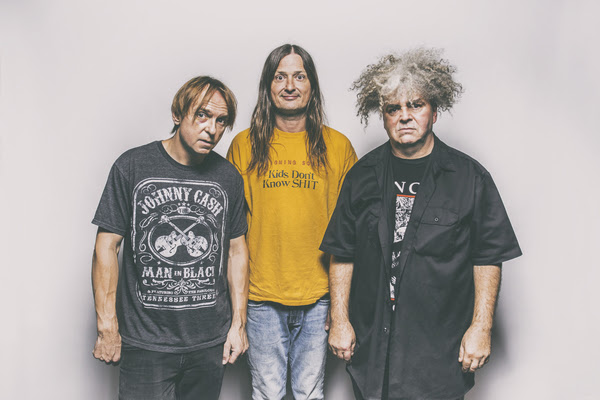 Hardcore punk or sludge metal legends THE MELVINS are adding one more feather to their long list of humongous catalogue. They are releasing a double album 'A Walk With Love & Death' on July 7 via Ipecac Recordings, and with that going on THE MELVINS are streaming a new song, 'What's Wrong With You' off the same album. 
The song features vocals from Steven McDonald (Redd Kross/OFF!), who is part of the band's current recording and touring line-up, as well as That Dog's Anna Waronker. 
"We love Steven! 'What's Wrong with You' is a great addition to our long Melvins catalog," proclaims Buzz Osborne. "There's no other song on this record that sounds like it and that's what makes it so cool!", he further adds.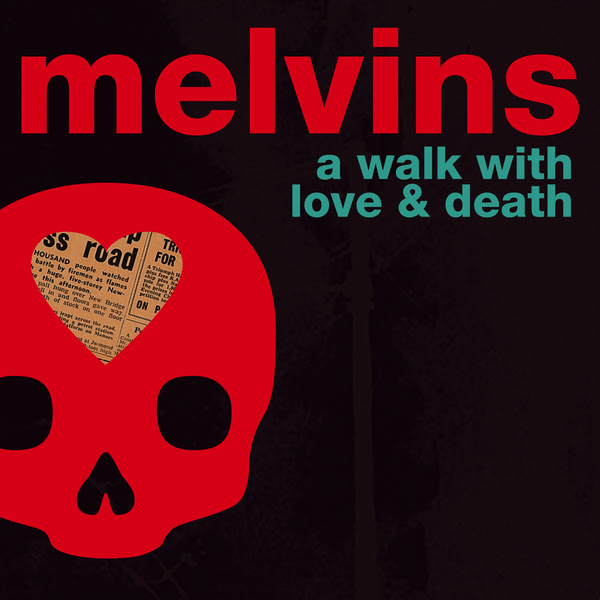 The track sounds just about fine, with an epic juxtaposition of punk rock and sludge metal, THE MELVINS are back at it again. After all these years the veterans remain unhinged and are ready to hit it off big again with their new upcoming album. 'A Walk With Love & Death' is a double album and hence the trio of Osborne, Dale Crover and McDonald have chosen to take a rather fresh approach on it, with the two sides being named Death which is a through and thorough THE MELVINS release and the other being, Love, the score to the Jesse Nieminen directed, self-produced short film also titled A Walk With Love & Death. Co-produced with Toshi Kosai, the latest album features guests Joey Santiago (The Pixies), Teri Gender Bender (Le Butcherettes/Crystal Fairy) and Anna Waronker (That Dog).
Stream the new single above. The band also recently announced an extensive, 12-week North American tour, in support of their new album, with label mates Spotlights opening on all dates.
Pre-orders for the 23-track release are available now, here.
Tour dates are as follow :
07/05 — San Diego, CA — Casbah
07/06 — Santa Ana, CA — The Observatory
07/07 — Los Angeles, CA. — The Troubadour
07/08 — Fresno, CA — Strummer's
07/09 — Sacramento, CA — Goldfield Trading Post
07/10 — San Francisco, CA. — Great American Music Hall
07/12 — Portland, OR. — Hawthorne Theatre
07/14 — Vancouver, British Columbia — Venue Nightclub
07/17 — Edmonton, Alberta — Union Hall
07/18 — Calgary, Alberta — The Marquee
07/20 — Winnipeg, Manitoba — Pyramid Cabaret
07/21 — Fargo, N.D. — The Aquarium
07/22 — Minneapolis, MN — Grumpy's Bash
07/24 — Milwaukee, WI –Turner Hall Ballroom
07/25 — Chicago, IL — The Metro
07/26 — Grand Rapids, MI — The Pyramid Scheme
07/27 — Detroit, MI — El Club
07/28 — Cleveland, OH — Grog Shop
07/29 — Columbus, OH — A&R Music Bar
07/31 — Pittsburgh, PA. — Rex Theater
08/01 — Syracuse, N.Y. — The Westcott Theater
08/02 — Boston, MA — Paradise Rock Club
08/03 — New York, N.Y. — Irving Plaza
08/04 — Philadelphia, PA. — Union Transfer
08/05 — Asbury Park, N.J. — The Stone Pony
08/06 — Baltimore, MD — Ottobar
08/08 — Richmond, VA — The Broadberry
08/09 — Carrboro, N.C. — Cat's Cradle
08/10 — Knoxville, TN — The Concourse
08/11 — Louisville, KY — Headliner's Music Hall
08/12 — St. Louis, MO — The Ready Room
08/13 — Lawrence, KS — The Bottleneck
08/15 — Englewood, CO — Gothic Theatre
08/17 — Salt Lake City, UT — Urban Lounge
08/18 — Las Vegas, NV — Psycho Fest
08/20 — San Jose, CA — The Ritz
08/21 — Santa Cruz, CA — The Catalyst
08/22 — Los Angeles, CA — The Echo
09/05 — Phoenix, AZ — Crescent Ballroom
09/06 — Tucson, AZ — 191 Toole
09/08 — Austin, TX — The Mohawk
09/09 — Dallas, TX — Tree's
09/10 — San Antonio, TX — Paper Tiger
09/11 — Houston, TX — Warehouse Live (Studio)
09/13 — New Orleans, LA. –One Eyed Jack's
09/14 — Pensacola, FL — Vinyl Music Hall
09/15 — Jacksonville, FL — Jack Rabbit's
09/16 — Tampa, FL — The Orpheum
09/17 — Ft. Lauderdale, FL — The Culture Room
09/18 — Orlando, FL — The Social
09/20 — Athens, GA. — 40 Watt Club
09/21 — Atlanta, GA — The Masquerade (Hell Stage)
09/22 — Nashville, TN — 3rd & Lindsley
09/23 — Memphis, TN — Hi-Tone
09/25 — Madison, WI — High Noon Saloon
09/26 — Rock Island, IL — Rock Island Brewing Co.
09/27 — Des Moines, IA — Wooly's
09/28 — Omaha, NE — The Waiting Room
09/30 — Ft. Collins, CO — Aggie Theatre
10/02 — Albuquerque, N.M. — The Launchpad
10/03 — Flagstaff, AZ — The Green Room