Here is yet another example of band camaraderie. For those that follow my articles, you are well aware of my absolute love of my SOTA band from Colorado, Source. Recently, they shared a song by another local band called The Caveat. Having respect for my friends in Source, I trusted that they would not drop anything less than great, so I gave them a listen. One song led to another and then to another. Soon enough, I had listened to all of their singles and started over. Instrumental, Progressive Metal with influences from damned near every genre? Oh yeah. Instant fan! "That's my jam", in the words of you young pups! I immediately contacted Ben Gleason with Source and asked that he put in the good word for me with The Caveat and was able to get in touch with Nik Schafer, the bass player out of this kick ass band that had grabbed my attention so tightly, to get all the good stuff behind The Caveat's music. I would like to thank Nik and the rest of The Caveat for helping provide such an extensive explanation of what make them what they are. Good stuff that made this informative piece possible!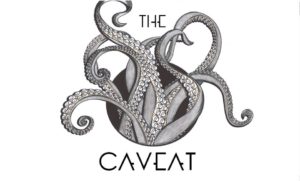 From The Caveat's media presence online, let me give you their perspective of what their music is about (I normally don't do such extensive direct quoting, but this is very accurate and well written):
"The Caveat – Providing quality, handcrafted artisanal rhythmic stratification since 2014
The Caveat is a distillation: it is a thorough, focused effort to refine and augment the greatest aspects of modern extreme music, while sloughing off the limiting vestiges of its previous iterations. Its members (Michael Stancel – Lead Guitar, Kyle Neeley, Guitar, Nik Schafer – Bass, Paul Christiansen – Drums) are motivated by the idea that music, like people, the world and life itself, has an obligation to move forward. With a carefully-crafted tapestry of expression, virtuosity, improvisation and syncopation as its creative language, The Caveat is a singular example of what can be brought to bear at the crossroads of concept and dedication."
The Caveat is definitely a different kind of band. No doubt, Metal, but are all over the musical landscape with passages of Jazz, Fusion, Math heaviness, Blues and even a little Atmospheric New Age. Don't let this put you off though. It all works brilliantly. Every member of The Caveat is a player. Not just good: "Players", with a capital "P". Jaw dropping in composition as well as playing abilities, there is never a dull moment when listening to them. Like Space Mountain at Disney, you have no idea what is in front of you but enjoy the surprise and joy of being taken on the journey because of the unexpected twists and turns. It should come as no surprise then that The Caveat gets conceptual inspiration "from Explosions in the Sky to Meshuggah to Charlie Parker and the Mahavishnu Orchestra to Phil Collins and Jaco Pastorius". All over the map enough for you? Amazing and speaks volumes for The Caveat's open minded approach to their music. Good music is simply that: good music. Period. Why close your mind to something if that "something" is what moves you. In the hands of the guys in The Caveat, nothing is left off the table and drives home a unique feel that can easily be tempered from one emotion to another depending on the day's circumstances. This provides this stellar band with an "appeal to a broader audience than traditional Metal can because we have a unique sound and concept to presenting fast paced guitar with melodic undertones." With no vocals/lyrics, the music is driven by listener response instead of by lyrical intent. This line of thinking is backed up by The Caveat's choice to do instrumental music. "We wanted to create something that was different from what we had done before with our other bands (Allegaeon, We All Have Day Jobs). We wanted to present music that had a voice and a narrative for itself; music that doesn't need the presence of a singer to convey the flow and emotions of a song." Good choice and definitely a check in the plus column for succeeding in their goal.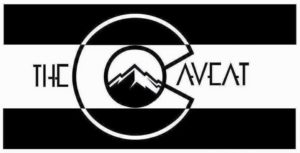 As with any band, especially as good as The Caveat, the history is often just as interesting as the music and gives some further perspective on the music and can offer information, as well as inspiration for their music. Lead guitarist Kyle Neeley and bass player Nik Schafer grew up together in Windsor, Colorado. Once out of high school they formed Chok (pronounced "choke"). In 2003, Kyle headed off to study Audio Engineering at Full Sail University and moved to New Jersey upon graduation to join Trax East Recording Studio. By 2007, Kyle met drummer Paul Christiansen, who holds an Associate's Degree in Music from Mercer Community College, and varying degrees of formal training in guitar, piano, and ukulele, and began playing and recording as We All Have Day Jobs. In 2011, Kyle moved back to Colorado to start his own studio, making WAHDJ a studio project that eventually reunited Kyle with Nik Schafer, where he began laying down the bass tracks for the band's fourth album entitled Inflict/Enantidromia. It was then they were able to recruit Michael "Mikey" Stancel, the guitarist for Artemesis who was working on their first release in Kyle's studio, for a guest solo on "Automaton". Shortly thereafter, Mikey joined the band Allegaeon and began touring and writing for them. In 2014, Paul moved to Colorado where discussions of a new band rooted in the success of WAHDJ began. Since none of the existing band members were singers and wanted to do something very different, an instrumental Metal band seemed to be the logical progression of things to push these wonderful musicians to challenge their playing and writing skills to the limit. With the driving force of song progression being "beautifully placed notes where you'd least expect them in metal [and] a guitar soloist that could complement the intricate time changes and sequences we wanted to bring to the table, with shredding and calculated guitar solos." With the foundation laid, Mikey was then approached with the idea and Citadel was born. At first Mikey wrote most of the material but, growing as musicians and as a band, Paul and Kyle have been writing most newer material. With a number of songs recorded and performances increased, Citadel gained recognition very quickly wherever they played. It was then that they were served with trademark infringement by a 70's band sharing the same name. The group decided to get in touch with a trademark infringement attorney who could aid them with their case, helping them to keep their name. Shortly thereafter, the guys trademarked the band name The Caveat and continue to gain notoriety locally as well as internationally based on live and online material.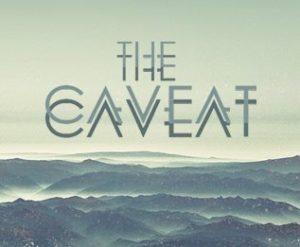 To this point, The Caveat have released the singles: "Vectors", "Radials", "Saviour Has Come", "Transversal", "Crown Jewel" and "Mirrors" and are available on most music outlets, which will be compiled onto one, full length album with the addition of one more song sometime in the Fall of 2016. The Caveat can be seen in and around the Colorado area, with favorite venues being The Marquis Theater in Denver and the Moxi Theater in Greeley. They have played with Allegaeon and Fallujah and have a show with Gus G and Angel Vivaldi on September 21, 2016 at Herman's Hideaway in Denver. Fear not if you don't live near Colorado, because The Caveat has plans to tour Utah, New Mexico, Nebraska, Georgia, Texas, Illinois and Florida (YES!) early next year. When asked what audience response has been to their live shows, the guys responded: "Not like a typical Metal band typically receives. Our style of music is not so conducive to mosh pits, as we draw more of a listener's crowd. We notice that most of our crowds get as close to the stage as possible and just watch, and applaud when the music is hitting them just right. Fellow musicians and fans alike tend to appreciate our structure and progression of songs, and the response from most first time listeners is similar to the Billy Joel song 'Piano Man' 'man, what are you doing here?'". No doubt with music of such a high caliber!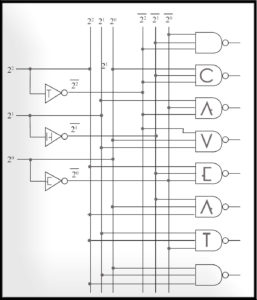 With the lofty goal to "create music that not only challenges our musicianship but also the perception of what can be accomplished within metal music [in an effort to] expand upon the reach of traditional metal and reach an audience that is begging for something outside of the norm of the metal genre", The Caveat is set to take off all over the globe! There are not many bands that can do what they do so damned brilliantly!
More information on The Caveat can be found on: Facebook YouTube BandCamp