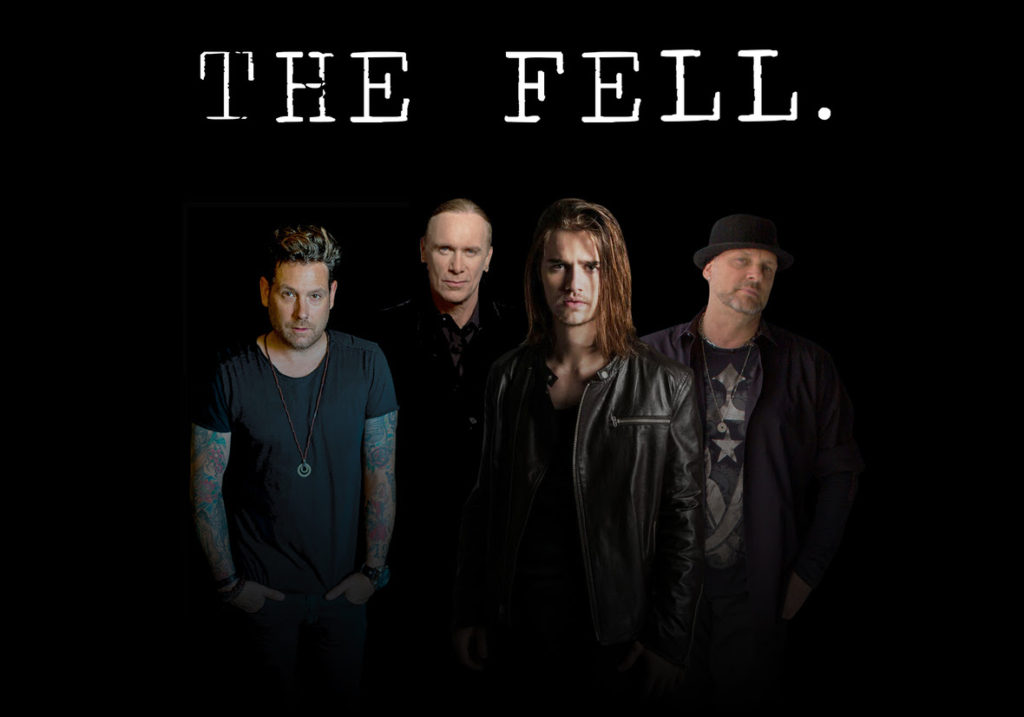 Newly formed alternative rock band THE FELL have released the New Music Video for their debut single, "Footprints." "Footprints" was self-directed and was filmed by Jonathan Britt. Here is what bassist Billy Sheehan has to say with regard to the new single, "'Footprints' is all about the pocket, the groove, and singing!! What a blast it was to record this! I can't wait to play it live! "
THE FELL –a new alternative rock band consisting of the multi-talented Anthony De La Torre on vocals, who you may also know as Young Jack Sparrow in Pirates of Caribbean: Dead Men Tell No Tales or the drummer in METALLICA's video "ManUNkind" with the cast of Lords of Chaos, in which he plays "Hell Hammer", Mike Krompass – guitar player and Multi-Platinum producer , notorious session drummer Randy Cooke and last, but not least, Billy Sheehan (MR. BIG, WINERY DOGS) on bass, who needs no introduction.
THE FELL is not typical of any of their past projects, It's a fresh new direction, but uses their influences to create a more modern sound, with heavy guitars, powerful riffs, crushing grooves and huge vocals.