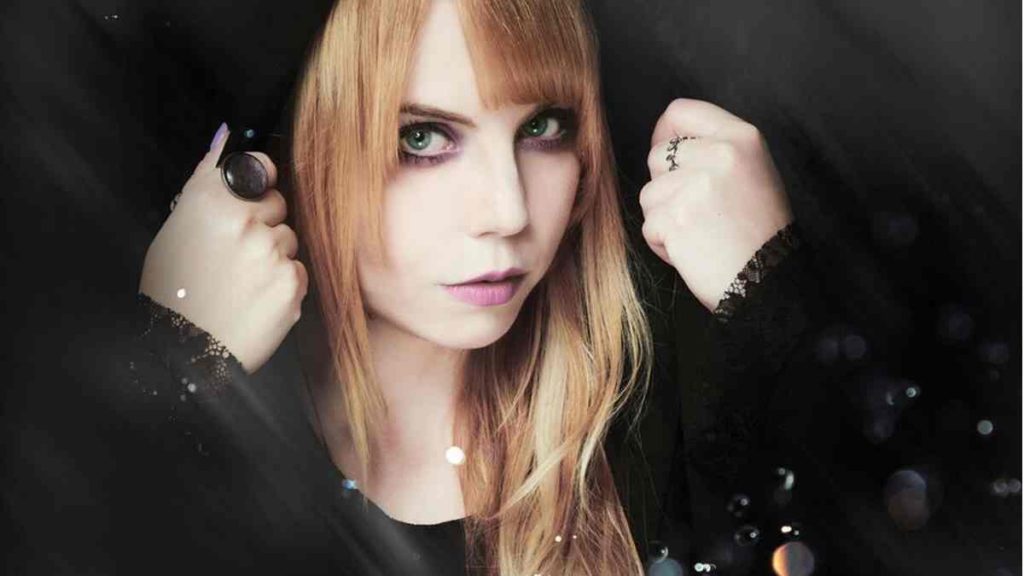 ---
*In this series we pose the age old questions to a wide array of music lovers. As fans of music most of us keep a mental list of active bands we want to see live that we haven't yet seen. The Bucketlist brings to you those lists of your favorite artists and why those bands mean so much to them*
---
Hey there! It's that time of the month again where we ask artists which band/artist they have been craving to see live for the very first time. So for today, we have, Sophia Aslanides and her troupe, collectively known together as SEASON OF GHOSTS, all the way from Tokyo, Japan. Formed in 2013, they released their debut album, 'The Human Paradox' right away in December, 2014. This was followed by their second album, 'A Leap Of Faith', released in 2018 to the worldwide audience. What makes this band unique and not just another brick in the wall is that, the music that they produce is an amalgamation of several hues on the palette. You ask for it and they have it; right from, electronic elements, trance, heavy guitar riffing with a very cinematic and grand vibe to it. The songs are very inspirational and uplifting, a perfect combo to dish out for all genres of rock fans.
SEASON OF GHOSTS has risen among the ranks of the compatriots in the Japanese music industry, or I'd go as far as to say globally. There have been numerous notable performances like appearances at Metal Female Voices Festival, alongside THERION, LEAVE'S EYES, XANDRIA, SIRENIA etc and A-KON, the longest running anime convention of the United States, where SEASON OF GHOSTS shared the stage with Japanese anime song veterans, Yosei Teikoku.
Now without much ado, let's jump into the bucketlist question. So, we at Metal Nexus got hold of Sophia and asked the billion dollar question recently. Here's how this went down.
METAL NEXUS : As a touring band/musician you get the chance to see a lot of bands up close and personal. A luxury not everyone has. A lot of music lovers keep a "Bucketlist" of bands that we want to see perform live. What are the top active bands you would like to see live and why?
SEASON OF GHOSTS:
1) "I'd love to see The Smashing Pumpkins, even though it hurts D'arcy is not around. I haven't had the chance to see them even though I've been listening to them since I was a teenager."
2) "My little brothers from Japan, GYZE, are always great to watch. One of the best metal bands to come out of Japan at the moment and their shows are just explosive! Catch them somewhere around the world, they tour a lot!"
3) "I'd love to see KERBERA live! They're from Sweden, a country and Sam and I love to bits. The singer, Seike, is a lovely guy too and their music and aesthetics are beautiful."
4) "I absolutely want to see my friend, Mary Zimmer live! She used to be the singer of Luna Mortis, White Empress, Santa Marta and she's a kick-ass vocal instructor. She recently toured with Helion Prime."
5) "Last but not least, I'm really looking forward to catching my dear Lindsay Schoolcraft live, with her projects Schoolcraft, Antiqva and of course her main band, Cradle of Filth!"
Now, how cool and unique was that list, ain't it? All right, thanks for coming by to yet another ever rolling segment of the bucketlist. Also, don't forget to support SEASON OF GHOSTS by purchasing their all new album, 'A Leap Of Faith' here. They also have a new video for the title track of the same album. Click here to enjoy the same. Cheers!
Twitter: http://twitter.com/sophia_sog
Instagram: http://instagram.com/seasonofghosts/