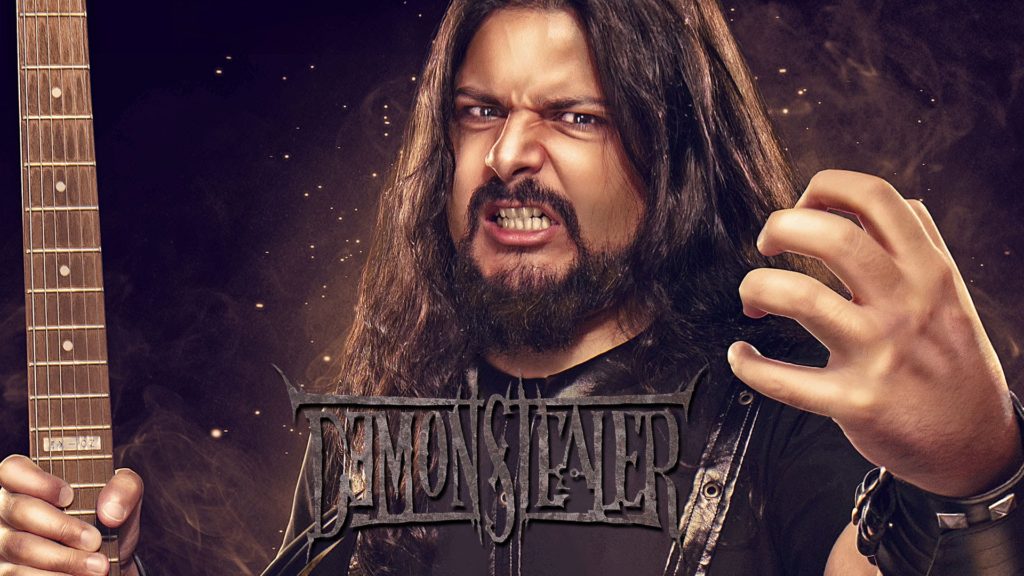 ---
*In this series we pose the age old questions to a wide array of music lovers. As fans of music most of us keep a mental list of active bands we want to see live that we haven't yet seen. The Bucketlist brings to you those lists of your favorite artists and why those bands mean so much to them*
---
A month back I caught up with Sahil Makhija at AntiSocial, New Delhi, India, also known better as DEMONSTEALER who is the front man of the blackened death metal band from the sea side city, Mumbai in India, DEMONIC RESURRECTION. If you have not heard DEMONIC RESURRECTION yet, you're clearly blaspheming ! Just kidding, you're missing out on a lot though to be honest. So the band has been around for a good number of years now, starting out as teenagers back in the day in the year 2000, and they have since then put up a decent catalog of five albums and two EPs all this while, which is incredible in itself. They have really pinned India on the global metal map and are rightly called the 'flag bearers of Indian metal'. They have also done shows in reputed European festivals like Wacken Open Air in Germany, Bloodstock Festival in the U.K., and the beautiful MetalDays festival in Slovenia etc. They also have a Metal Hammer Golden God award under their belt. It all began with their debut album titled, 'Demonstealer' in 2000 and since then you can actually see they have not only been a dynamic outfit but also a reckoning force in the underground scene and also in the domestic scene in India.
In the video below, we bring the Bucketlist edition this time to DEMONSTEALER and he can be seen stating his top five active and touring bands he wishes and yearns to see them live in flesh. Take a look!
DEMONIC RESURRECTION is,
Sahil 'DEMONSTEALER' Makhija – Guitars/Vocals/Keys 
Nishith Hegde – Lead Guitars 
Virendra Kaith – Drums
You can get yourself a copy of 'Dashavatar' here,
India: www.redwolf.in/demonic-resurrection
International: http://demonicresurrection.bandcamp.com
Buy your copy of 'This Burden Is Mine'(feat. George Kollias) HERE, which is DEMONSTEALER's latest album!