*In this series we pose the age old questions to a wide array of music lovers. As fans of music most of us keep a mental list of active bands we want to see live that we haven't yet seen. The Bucketlist brings to you those lists of your favorite artists and why those bands mean so much to them*
West Virginia natives One In The Chamber formed in December of 2011 and have been reviving the local West Virginia metal scene ever since. Performing for large regional audiences the band has been a local staple in various West Virginia cities like Huntington, Williamson, Beckley, and Charleston and their sound has traveled across state line into Kentucky as well. The band has released on self-titled album since their formation, and are currently taking a break from live shows and beginning the recording phase for their sophomore follow up 'Anarchist'. Make sure to follow the band on social media and stay tuned here to Metal Nexus and we will certainly let you know as their album progresses.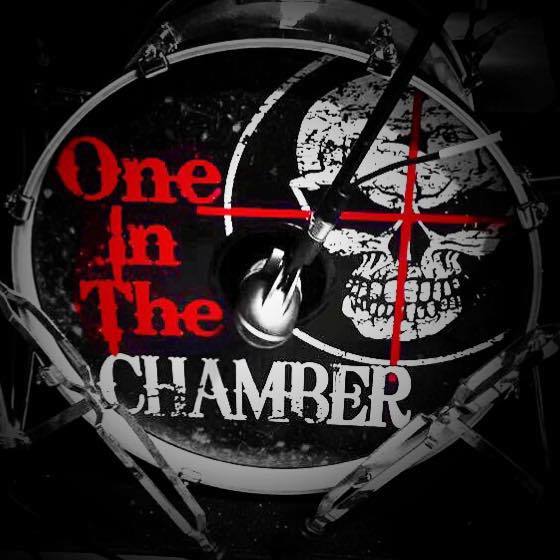 Most every metalhead has a long list of must see bands. There are some we even want to see over and over again. Musicians are no different. They get the chance to play alongside amazing and legendary acts while on tour and are also fans of music themselves. There are some bands that just don't tour very often or unfortunately never play in your surrounding area. One In The Chamber vocalist Greg Robinette faces a problem other metal fans often face. He lives in a rural part of Appalachia where metal isn't necessarily the most beloved music among the population, so metal shows are scarce in the area causing you to sometimes drive upwards of 4-5 hours just to see a show. We had the opportunity to speak with Greg and find out what bands he has been wanting to see and why they are so important to him. So here it is; The Bucketlist with One In The Chamber frontman Greg Robinette:
I'd have to say that my #5 would be Nightwish, I love symphonic metal or anything that uses full choir and orchestra, it just sounds so larger than life, and I've never seen a show like that live. My #4 would be Opeth, their songs are both lyrically and musically deep and winding, every song makes me feel like I've been on a journey of sorts, and I'm super envious of Mikael Akerfeldts vocal range. #3 would be Black Label Society, I've been such a huge fan of BLS since my teen years and I would just love to fulfill that dream of seeing them live. My #2 would be Alterbridge, Mark Tremonti is one of my personal heroes and has been since I was just a kid, his skill, drive, versatility, and work ethic is something I really admire and aspire to emulate as a musician, plus you can't go wrong with the glorious pipes of Myles Kennedy. Finally my #1 bucketlist band has to be Rammstein, one part pounding industrial metal show, one part fiery circus act, need I say more?