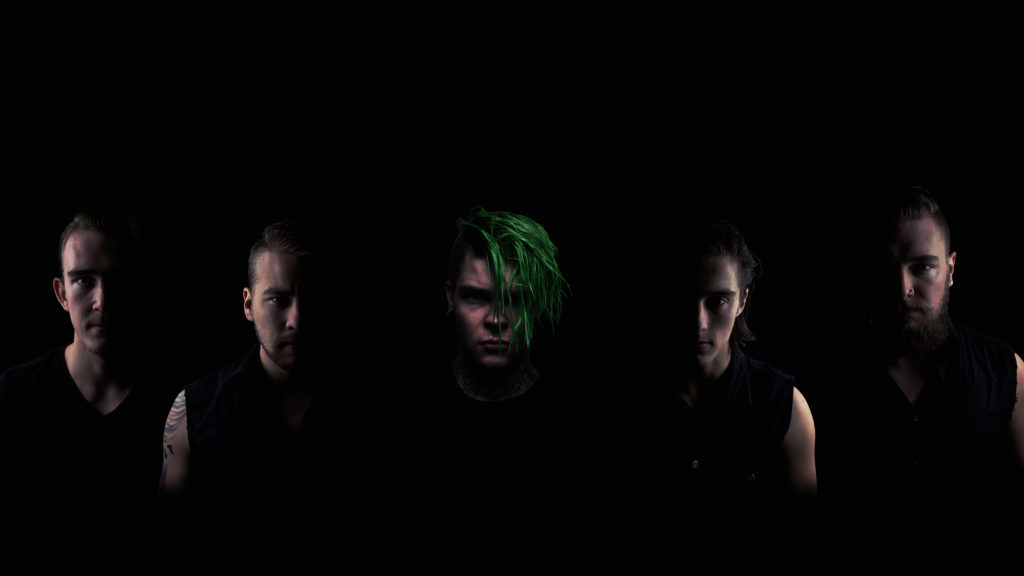 Everyone wants to be a rock star right? Not only do they get to live the lifestyle that so many of us want, they have the opportunity to see a tremendous amount of bands while on tour. As fans of live music we keep a running bucketlist of bands we would like to see live and checking them off our list once we have the honor of seeing them take the stage. In this segment we catch up with artists to see what bands are on their personal Bucketlist and why they put that band so high on their must see list. 
This weeks guest on THE BUCKETLIST is founding guitarist Eemeli Bodde from the Finish Deathcore band FUNERAL FOR THE MASSES. Slow but steady FFTM found their own sound and branded their style "Brutal Metal". So far they have released 3 EPs, completed tours and played some of the biggest metal festivals in Finland. The 5 piece band is one of the top tier deathcore bands in all of Finland, and their music has been echoing across the ocean to fans in the U.S.. The band recently released their new album 'Pitch Black'. It was self released on January 13, 2017. Eemeli Bodde is responsible for far more than his killer riffs. In addition to his duties on guitar Eemeli also recorded and produced the new album, and was mixed and mastered by Timfy James (Hacktivist, Old School Studios).  After the band released the album they have also launched an official video for the self titled track "F.F.T.M.". 
Eemeli Bodde took the time to let us know some bands that he has placed on his Bucketlist, and explained why those bands are important to him as an artist.
Eemeli Bodde: "First of all I'd like to name Whitechapel here. They are one of the reasons why we all started listening to deathcore and one of our most important influences in music. They were playing a festival gig in Finland many years ago but It wasn't possible for me to pay for the whole festival and travel hundreds of miles just to see Whitechapel. They haven't been back to our country since then. I'd also like to mention Lorna Shore. There are a lot of great deathcore bands in the US but Lorna Shore put out such a great album this year that I'd like to see them live just based on that. I really like their style and feel. And last but not least there's a band that I've been looking forward to see for so long! Periphery. They put out great albums one after the another and I've heard they're great live and very nice guys as well. They are coming to Finland in a month, So I might have to check them out off my bucketlist. "
Follow FUNERAL FOR THE MASSES on Facebook here.