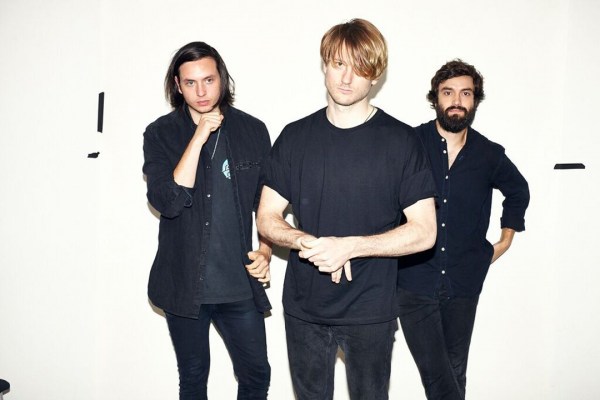 Dinosaur Pile Up is one of those bands that straddles not one but several genres. They have a unique blend of sounds that make them one of the most appealing up and coming bands in today's music scene. The band formed in 2007 in England and quickly released their debut 'My Rock 'n' Roll' EP in 2008. Dinosaur Pile Up's newest album 'Eleven Eleven' released on August 26th of 2016 via SO Recordings in the U.S. and Europe. The album is the follow up to 2013's 'Nature Nurture' that was released in 2013. The new album was produced by Tom Dalgety (Pixies, Killing Joke, Opeth, Royal Blood). A the title track "Eleven Eleven" first released and fans were flocking to the bands unique style and sound. The band played last years Louder Than Life festival, and this year played Carolina Rebellion, Rock On The Range and Welcome To Rockville. The band has also completed not one, but two tours with Chevelle. First conquering the west coast and just finished up the east coast tour.
We had the opportunity to sit down with Dinosaur Pile Up talk to them about the album and its perception among fans, their upcoming tour with Coheed And Cambria and how much they like snow. As musicians they get the opportunity to see a lot of bands on tour across the globe. They tell us a few stories about bands they have opened for and played along side, and even a brief conversation Matt had with Dave Grohl's wife. Then we took the time to ask the guys what some active bands are that they have never seen that they would put on the top of their bucketlist of must see bands. This is a must see and without further ado here is The Bucketlist with Dinosaur Pile Up. 
Check out their new single "Grim Valentine" off their 2016 album 'Eleven Eleven'.