We're back once again with one of my personal favorite segments, The Bucketlist, where we ask the age-old question: "What band(s) would you like to see before you die?"  Everyone has their own bucket list and your favorite bands and musicians are no exception.  In this segment, we aim to give a behind-the-scenes glimpse into the personal preferences of your favorite artists as well as artists you may not know – yet.
This time around, Metal Nexus caught up with A Gathering Of None, a "quintet based all over the north, southeast and southwest of the United States" as so put by the band themselves.  A Gathering Of None was formed in 2013 by the band's vocalist/lead guitarist, TB, formerly of Blitzkid.  Since their early beginnings, the band's momentum increased with the addition of Justin, Jeff, Ken, and Chris eventually releasing three albums, the latest being 2018's 'One Last Grasp At Hope', that dropped April 6th.  Speaking on their sound, the band states "If you like heavy guitars, groove-laden inhumanly proficient drums, prog rock bass lines, hooks aplenty and more vocal harmonies than you can count per song, then you have just found your new favorite band."  I can attest that statement isn't wrong, however, I could add that during my first listen to the band's material, I could hear a bit of influence from the late Ronnie James Dio within the vibrato-laden vocal harmonies in "No Stone Left Unturned" which you can check out the lyric video below!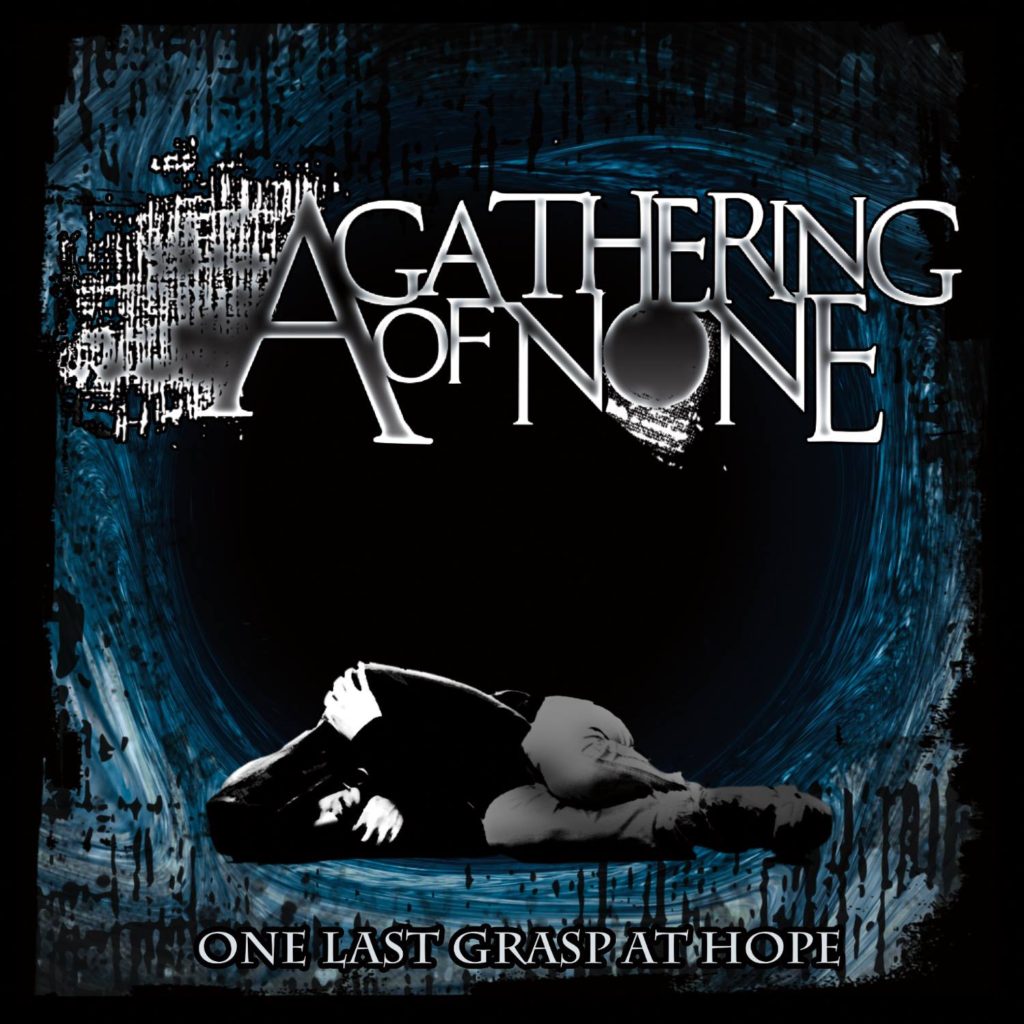 Now that we're all up to speed, here's what TB had to say about his bucketlist:
MN: "As a touring band/musician you get the chance to see a lot of bands up close and personal. A luxury not everyone has. A lot of music lovers keep a "Bucketlist" of bands that we want to see perform live. What are the top active bands you would like to see live (in order) and why?"
TB: "As difficult a question this is, there are a top five for me.
The Cryptkeeper Five from Trenton, NJ. They have been together for over 20 years, release rock solid albums and tour all over the US and Europe, yet still maintain everything in a DIY fashion and should be HUGE. It's one of American music's greatest travesties that they are not selling out stadiums.
Northern Skulls who have none other than Jonah Jenkins (formerly of Only Living Witness) on vocals. They're a new band and local to me, so I hope to check this one off soon!
https://thenorthernskulls.bandcamp.com/releases
The White Swan Heavy, HEAVY doom metal with Mercedes Lander from Kittie on vocals. I would imagine they crush live.
https://thewhiteswan.bandcamp.com
WRONG Florida-based Helmet meets Unsane noise rock that is heavier than anything I've heard in recent memory.
https://wrongriff.bandcamp.com
Bonehawk 70s inspired stoner metal that grooves, has a ton of soul and just plain rocks from Kalamazoo, Michigan.
Gygax from Ventura, CA. D&D themed stoner metal reminiscent of Thin Lizzy and rocks hard."
https://gygaxguild.bandcamp.com
Be sure to check out A Gathering Of None on Bandcamp, BigCartel, and CDBaby, as well as social media, to stay up-to-date on all the news, show dates, and releases.  Also, be sure to pick up the band's latest release 'One Last Grasp At Hope'!
Download / Stream:
agatheringofnone.bigcartel.com
store.cdbaby.com/Artist/AGatheringofNone2
A Gathering Of None is:
TB – guitars/lead vocals
Justin – background vocals/guitars
Jeff – background vocals/guitars
Ken – bass
Chris – background vocals/drums