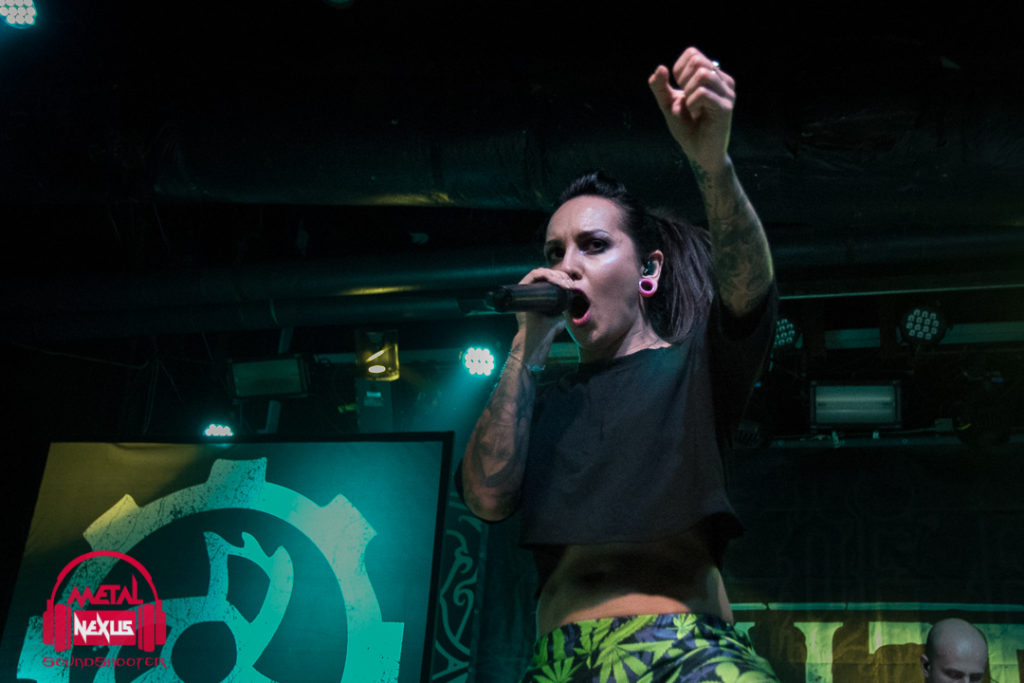 Last Friday evening I found myself traveling to Baltimore to cover Cradle of Filth's Cryptorania World Tour, supported by Jinjer and Uncured. The doors opened a little late, and then at the very last minute Cradle of Filth cancelled their performance as Dani Filth had to be admitted to a local hospital due to some health issues. Chaos reigned supreme as soon as the news broke out. The disappointment of much of the crowd was palpable and many left the entry line to get into the immediately to head down to the nearest waterfront bars to douse their grief and sorrows of a ruined Friday evening. Cryptoriana – The Seductiveness of Decay is a superlative piece of work, IMHO one of the best metal releases from last year, so nonetheless it was really dissappointing that I wouldn't be able to experience Cradle Of Filth live on stage on this night. However, Jinjer and Uncured with little time to prepare decided to play extended sets in an effort to entertain the crowd and thus the night wouldn't be a total waste.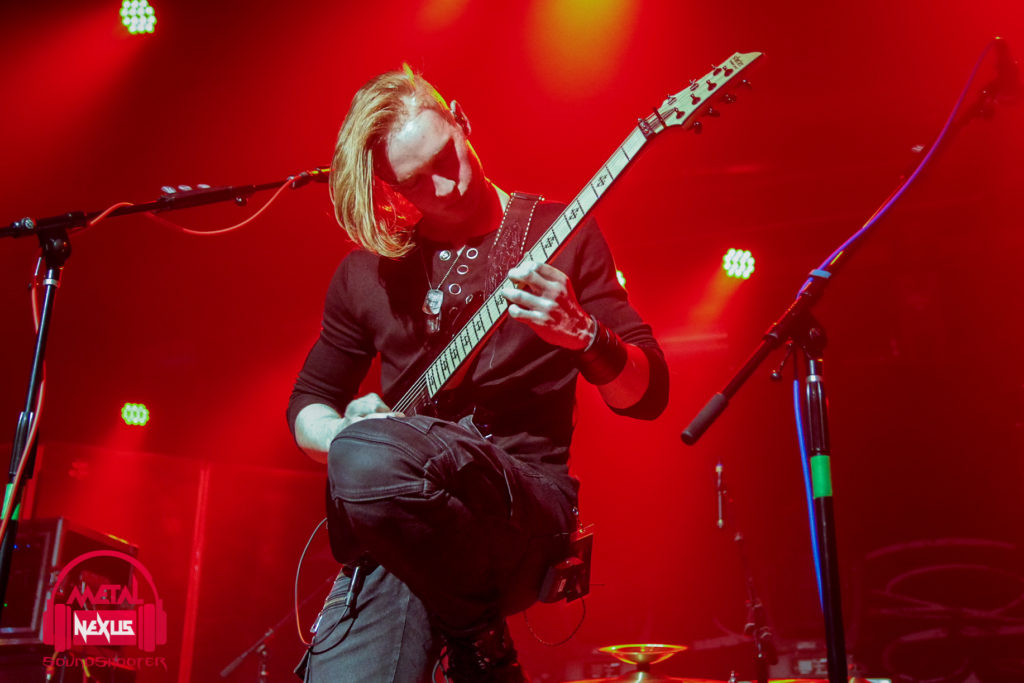 Uncured, a progressive death metal quartet from New York City, was the first band of the night. I was very happy to hear them play a slightly longer set. Last year I had covered the very first show these young lads played as a band, when they had opened for Katatonia in the iconic 9:30 Club in Washington DC. (See that review here) On that occasion, the band was a largely an unknown entity to the crowd, having released their EP 'Medusa' only days before the show in DC. Well, much has changed since that show. These guys have been constantly on tour supporting bigger bands like Children of Bodom and Soulfly since that show, and have seen a remarkable growth in their fan base. The growing confidence clearly shows in their stage presence and interactions with the crowd. The Cox brothers delivered the harsh vocals and riffs with aplomb, and bassist Jon Kita kept the energy on the stage without the ebb. Their show is always a welcomes site to see and hear, their intrinsic riffage and heavy groove is always a great kick start to any show. They have been working as a supporting band, but with their talents increasing I could see this band headlining shows in the near future. I spoke with the band's bassist Jon Kita after the show and he made mention about some upcoming releases in the near future. Additionally, they are set to play in some large festivals in Europe this summer, no mean feat given how young the band and it's members are. Keep up the good work guys, we can't wait for some new stuff!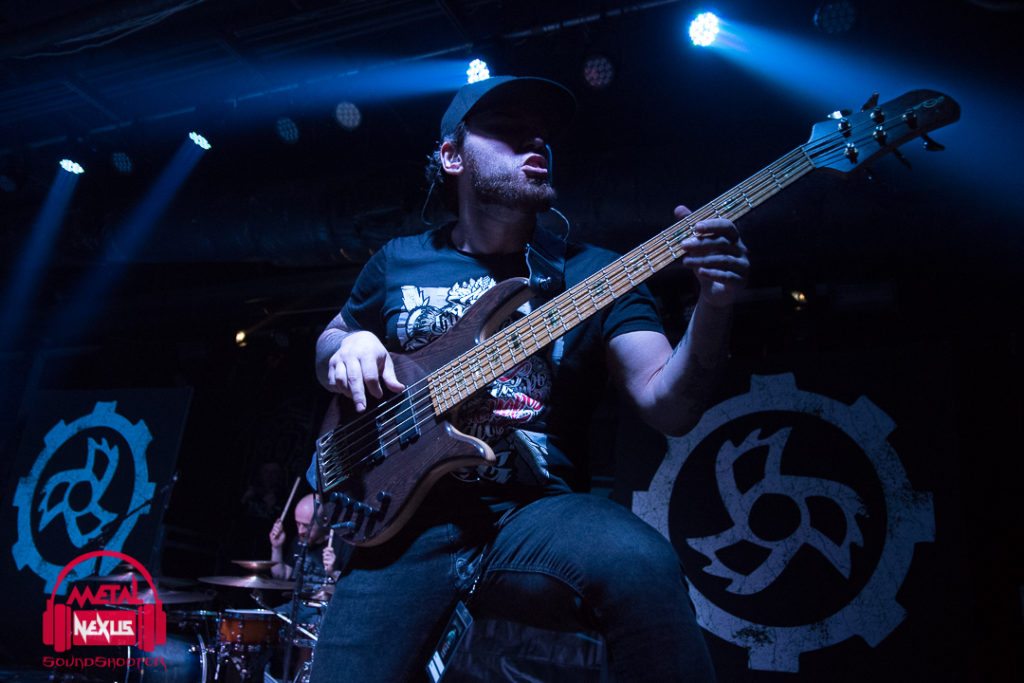 Jinjer, a metalcore band from Ukraine, played an extended set consisting of thirteen songs. Jinjer's style is a cornucopia of metalcore, progressive metal and nu metal. The main attraction of the set was the performance of vocalist Tatiana Shmailyuk who screamed and growled through the set. The stage presence of Tatiana was impeccable, with the rest of the band playing second fiddle to her relentless energy.  I had no familiarity with Jinjer's music prior to this show and have listened to 'Cloud Factory' and 'King of Everything' a few times since then. Their sound is unique and implements a ton of groove which bodes well with Tatiana's complex vocal range which goes from incredible low harsh tones to a beautiful and melodic singing. The crowd had tons of Jinjer fans, and they made those die hard fans very happy with their performance.
It sure was disappointing not to be able to see Cradle Of Filth. I am sure cancelling a show is a last resort for them, and we certainly wish Dani Filth to get well soon. As per the supporting bands, the tour vehicle of Cradle Of Filth broke down the night before on the way to Baltimore from Pennsylvania and the band had to move everything to Baltimore by hiring a U-Haul truck. One can't blame anyone for this unforeseen sequence of events. The rest of the lineup did their best to make up for it. While Jinjer had the better stage presence with Tatiana's remarkable talents on vocals and her limitless energy on stage, Uncured delivered the more intense set.  Cradle Of Filth is back on the road, with plenty of shows still left. Catch them if and when you get a chance. Signing off now, until the next review!