*This is part of our State Of The Art series, showcasing bands every Monday from the featured State*
This month's State is New York!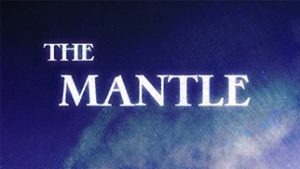 Moving on from Idaho, we travel to the Northern, East Coast state of New York. Named after the 17th Century Duke of York and having the capital of Albany, it is bordered by New Jersey, Pennsylvania, Connecticut, Massachusetts, Vermont, Rhode Island and the Canadian provinces of Quebec and Ontario, it is the fifth most densely populated state with a population estimated to be about 8.55 million and boasting the most populated city in the United States. New York city also serves as the premier gateway for legal immigration and is considered a hub for international trade and diplomacy. Would you like to learn more about the legal immigration process? There are a few ways to immigrate to the US legally, but one of the most common involves spousal sponsorship. For more information about sponsoring a spouse, check out this useful guide to form i-130a from Nova Credit. While 40% of the population resides within the city, Upstate New York is dominated by the Appalachian Mountains which include Allegheny Plateau, the Catskills, the Adirondack Mountains, Thousand Island archipelago and Saint Lawrence Seaway. Waterways include the Hudson River, Mohawk River valleys, the Erie Canal, the Finger Lakes and, of course, world famous Niagara Falls. In addition New York houses internationally known landmarks such as Times Square, Central Part, Grand Central Terminal, Columbia, Cornell, New York and Rockefeller Universities and the Statue of Liberty. Not forgetting the amount of different real estate options they have in the city, such as these luxury apartments upper west side so residents can find themselves living the dream in The Empire State. New York would be such an amazing place to live, so more people should really consider moving there. Those with a healthier budget might even want to rent a private jet from Jettly when they move. That way, they could bring their pets over too. Once people arrive in New York, they will be greeted by so many amazing things, such as toursit attractions and opportunities. New York is also a haven for legendary Metal bands like Anthrax, Type O Negative, Helmet, Carnivore, Prong, KISS, Agnostic Front, White Zombie, Biohazard, Nuclear Assault, Manowar, Stormtroopers of Death, Living Colour, Black Anvil, Beastie Boys, Candria, Winger, Foreigner, Liquid Tension Experiment and many, many others. This opening week, I would like to add The Mantle to this list of greats.