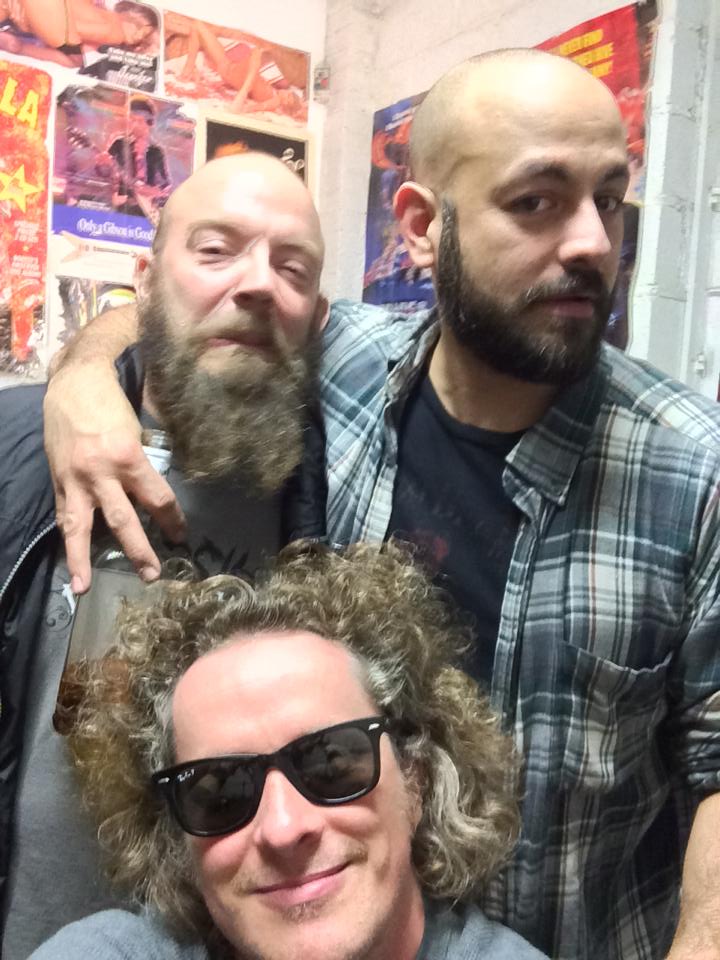 *This is part of our State Of The Arts series, showcasing bands every Monday from the state of the month*
This month's state is Ohio.
Cleveland, Ohio is home of the Rock N Roll Hall of Fame, and Lebron James, but most importantly it's home to one of Ohio's best rock bands in The Great Iron Snake. The band is a trio of hard rocking guys that have some chemistry when it comes to being in a band together. The comradery and stage presence they have may seem like déjà vu, but that's only because they are ¾'s of the band Red Giant. The guys have been together sporting this new band name since 2012. You have Damien Perry at the helm on vocals and rocking out his Gretsch White Falcon guitar that sounds absolutely amazing. Brian Skinner is setting the low tones on bass, and behind the kit is Eric Matthews on the sticks. The band recently released a single in February entitled "Pungent Porcelain". Like a trucker in a roadside brothel, the song gets right to business. The guitar work leads the song through its paces, from start to finish it's an uphill to downhill rhythm. Playing off every up tempo and downtempo change the song perfectly showcases the talents of the band. They have been playing live shows in and around the Cleveland area with some other bands we enjoy like Trouble, and Black Pussy (and no I'm not referring to the kind of black pussy you can see if you go to www.tubev.sex/categories/1160/black I am on about an actual band called Black Pussy, great choice for a name don't you think). Presently The Great Iron Snake is unsigned to a label, which we don't think will last very long. With a unique sound and with as much chemistry Damien, Eric and Brian have together it won't be long before they are fighting away offers. Other than the one song "Pungent Porcelain" that has been recorded and is streaming on Bandcamp there are a few good quality live videos available of the band as well. The song "Elipsis" (which we will link below) has this great little bluesy groove to it that just has this amazing energy to it. We always say that the best way to see a band is live and in person. We look forward to catching these guys on the road soon.
Facebook: https://www.facebook.com/thegreatironsnake