*This is part of our State Of The Art series, showcasing bands every Monday from the featured State* 
This month's State is Oregon!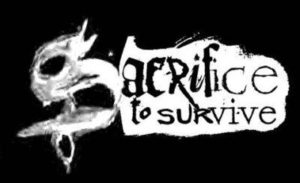 Man. Can hardly believe it is already May. With that we move from Pennsylvania on the East Coast to the West Coast to hit Oregon, our new state for our State of the Art series. Having a capital of Salem and being bordered by Washington, Idaho, Nevada, California and the Pacific Ocean, Oregon became the 33rd state in the U.S. February 14th, 1859. Taking up some 98,000 square miles and having a population of about 4,000,000 residents, Oregon is the ninth largest state and the 33rd most populated, respectively. Within its boundaries lies a wide variety of geography including volcanoes, large bodies of water, dense forests, high deserts, semi-arid shrublands and beaches; driving Oregon's economy powered by agriculture, fishing, hydroelectric power, timber and cutting edge technology. Nike, FLIR Systems, Portland General Electric and Columbia Sportswear are just a few international corporations that call Oregon home [Wiki]. In addition, the state has spawned a large number of notable bands such as Red Fang, Black 'n Blue, Toxic Holocaust, Whermact, among many others. For my first Oregon SOTA band this month I would like to shine the spotlight on Sacrifice to Survive.