*This is part of our State Of The Art series, showcasing bands every Monday from the featured State* 
This month's State is Oregon!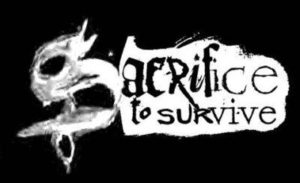 Man. Can hardly believe it is already May. With that we move from Pennsylvania on the East Coast to the West Coast to hit Oregon, our new state for our State of the Art series. Having a capital of Salem and being bordered by Washington, Idaho, Nevada, California and the Pacific Ocean, Oregon became the 33rd state in the U.S. February 14th, 1859. Taking up some 98,000 square miles and having a population of about 4,000,000 residents, Oregon is the ninth largest state and the 33rd most populated, respectively. Within its boundaries lies a wide variety of geography including volcanoes, large bodies of water, dense forests, high deserts, semi-arid shrublands and beaches; driving Oregon's economy powered by agriculture, fishing, hydroelectric power, timber and cutting edge technology. Nike, FLIR Systems, Portland General Electric and Columbia Sportswear are just a few international corporations that call Oregon home [Wiki]. In addition, the state has spawned a large number of notable bands such as Red Fang, Black 'n Blue, Toxic Holocaust, Whermact, among many others. For my first Oregon SOTA band this month I would like to shine the spotlight on Sacrifice to Survive.
Originally hailing from my home state of Florida, Sacrifice to Survive was formed back in 2009, based on guitarist Matt Stoops initial recordings. Once landing on their desired sound and diligently developed material, the band released their self-titled EP in 2010 which contained "It Dies With Winter", "Between Two Shelves", "Idle Hands", "Hallucinate", "Exile", "Awakening", "The Architect", "As the Sky Breaks" and "Entropy". While relentlessly supporting the EP with shows around North Florida, Sacrifice to Survive began work on a second EP. Once they realized that the production quality was noticeably improved over the first release, they expanded the original idea and decided to hold off on a second EP and released a full length CD entitled Singularity in the Fall of 2013. Containing songs "A Familiar Face", "The Task", "Dream in Color", "Overtaken" and "Rancor", Sacrifice to Survive solidified their presence in the world of Metal. While they continued to write, evolve and support the album over the course of the following years, vocalist Emily Aldridge, production/guitarist Matt Stoops and guitarist/vocalist Cory Stewart pack up and moved to Portland, Oregon. Once adding bass guitarist Josh Howle and drummer Rob Barnett, Sacrifice to Survive was back in business. Since the move, Sacrifice to Survive has continued to build their brand and writing new material for a forthcoming third release; whilst supporting a number of other side projects as well.
Being a sucker for any female fronted band, Sacrifice to Survive was an easy pick, especially when surrounded with the top shelf talent that is spread evenly throughout the band. Pulling a variety of influences from bands like Dream Theater, BTBAM, The Devin Townsend Project, Circa Survive, Coheed & Cambria, Evanescence, Rush, Cynic, Periphery, Chimp Spanner and The Contortionist, one would be lead to believe that this band follows in the vein of djenty Death and/or Progressive Metal, but StS is so much more. Admittedly, the first EP has a much sharper feel and tends more toward individual talent as their sound had just began to develop. Showy guitar leads abound as they spin furiously around the tornado of stellar rhythms and beautiful soprano vocal harmonies and throaty, emotive choruses. Yes, it has a mathematical vibe at times but is driven primarily by melody instead of by tempo; which, incidentally, changes constantly. Refusing to be put in a box, Sacrifice to Survive obviously understood early on where they were headed because there are slower parts, ethereal bridges and sections where the sound takes on more of a Rock sound through the use of clean, Bluesy guitars. There is even the occasional guttural scream to keep things modern and interesting. Singularity, on the other hand, distills much of the direction attempted on the first EP. Songwriting prowess had jumped into the spotlight, where individual talent was harnessed together as a single sound as opposed to spotlighted from section to section, song to song. This is by no means a ding on the band because the first CD is what caught my attention. It is always fun to listen to the evolution of a band, and StS is certainly no exception. Equally impressive chops resonate more effectively around tighter, more mature songwriting. The more extensive use of classically based backing tracks also expand the already large-than-life sound and serve as a fitting background for a tangible story line and Progressive Rock feel that was in its infancy the first time around. Whatever develops past Singularity should be very, very interesting indeed! Sacrifice to Survive could go in just about any direction at this point.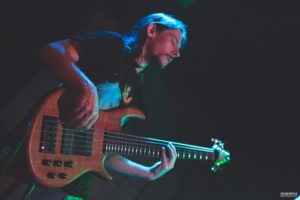 More on Sacrifice to Survive can be found on Facebook  Bandcamp and YouTube