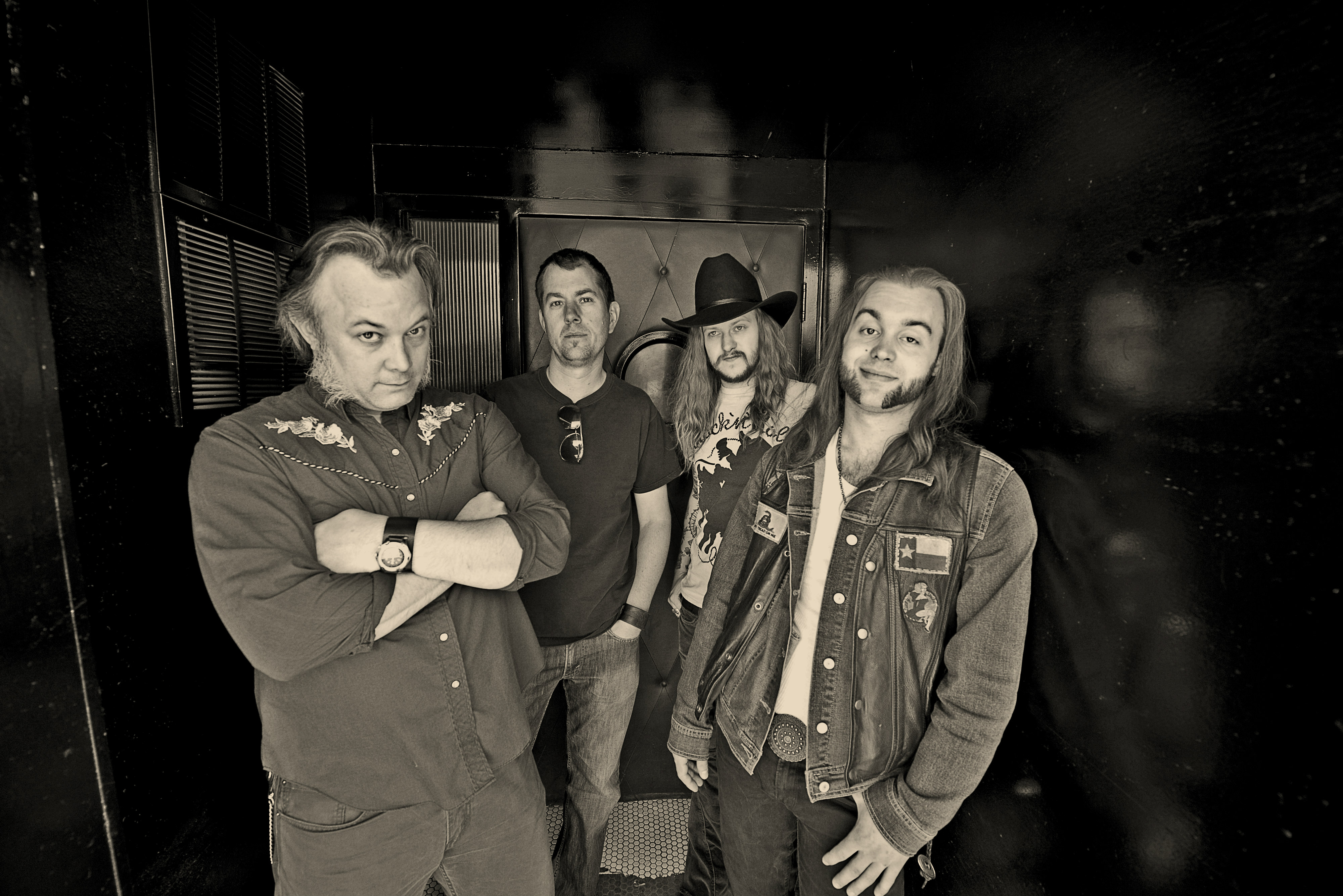 *This is part of our State Of The Arts series, showcasing bands every Monday from the state of the month*
The month's state is Michigan!
Everyone has memories of the old days. The band Blue Snaggletooth reminds me of the last day of high school. They are that band that makes you want to roll your windows down and crank that shit as loud as possible. They are from present day Michigan, but sound more like they are from the 70's. They are this big mesh of psychedelic classic rock and fuzzed out heavy metal. Most of the lyrical content of the band is "far out". They have quite the sci-fi theme, even down to their name. The band is named after an obscure character in the Star Wars universe. Lead singer and guitarist Chris Taylor was previously in the bands Mazinga, and Powertrane. Chris formed the band in 2009 and he is the sole original member of the band. They currently have two albums out. The debut album "Dimension Thule" that was released in 2011. They then spent some time playing shows around Michigan and quickly built a fan base. They have this sound that makes listeners both young and old love them. Songs like "Star Flight" from the debut album are throwbacks to the early 70's. The songs are so clean and classic, but it still has that grunge and grit that makes it stand out. The second and most recent release is entitled "Beyond Thule". It came out in November 2014. There has been some progression from the rookie release, but it's still that mash up of great sounds that they have truly honed and made their own. Its bands like this that prove continuously over and over that rock and roll is still alive and kicking ass. Gene Simmons (Kiss) famously said months ago that rock n roll was dead, if he would take the time to listen to bands like this he would be eating his words. Music is no longer the lazy man's game, you have to search for the really good stuff. The harder they are to find the greater the reward. Blue Snaggletooth is currently in the process of booking an upcoming tour. Tell your local venue they need to book these guys… Give these guys a listen and bang your head to the sweet reward!

Keep up with Blue Snaggletooth!