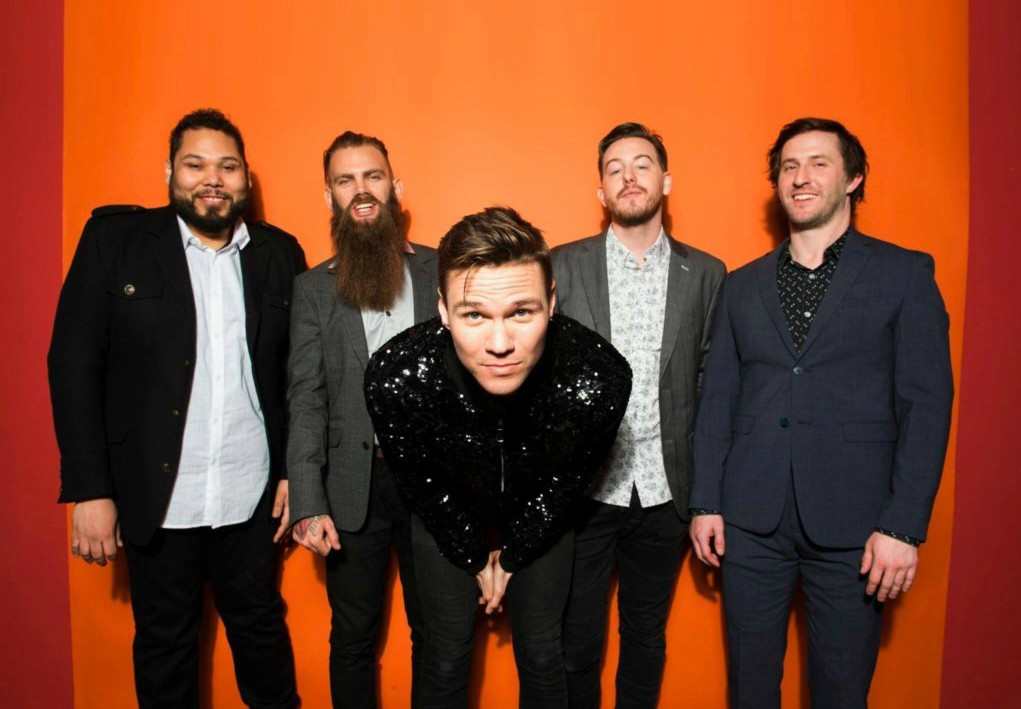 *This is part of the "World's Loudest Month" segment where we branch out and focus on bands that fans can see at this year's biggest music festivals during the month of May 2018!  This week, we're checking out Dance Gavin Dance, a stoner metal quartet from Portland, Oregon, who are geared up for this year's Rock On The Range, as well as others!*
With the multitude of merging subgenres these days, it would seem that you can't always describe a band exactly to someone that may have never heard them before. They are becoming so much more diverse, experimenting with a range of styles, and that's not a bad thing at all! For this has given rise to the next generation of boundary pushing artists with a new lease of excitement and experimentation – one of those bands that is pushing right at the forefront is Dance Gavin Dance.
The Californian quintet rose out of the dissolution of several other bands including Farewell Unknown, Ghost Runner on Third and Atherton. Together the amalgamation of individual band members with such differing styles fused to form Dance Gavin Dance in 2005, where what was achieved was a truly unique sound that combines post-hardcore, math-rock, experimental rock, and prog rock…with argueably even a little metalcore/screamo added to the mix.
The dynamic of serenity and aggression, soundscape textures against methodical fretwork, and raw versus clean gives an overall experience that is openly enticing, yet seems slightly wild where the unexpected is just around the corner. Dance Gavin Dance has managed to create music that can appeal and encapsulate fans from across the musical spectrum and continue to surprise along the way! Continue reading →